Social Links Widget
Click here to edit the Social Media Links settings. This text will not be visible on the front end.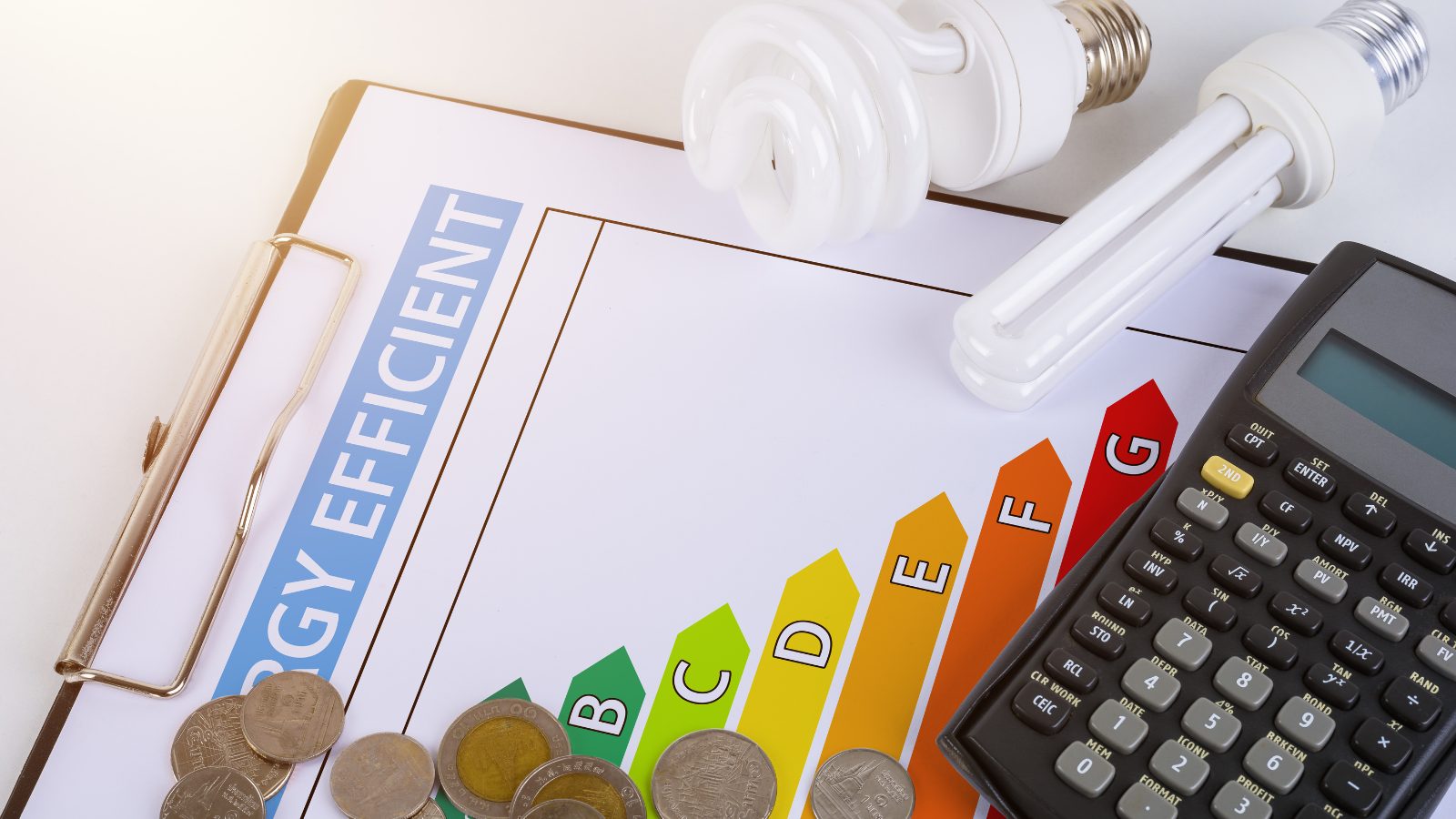 With the advancement of technology becoming ever-present in your house, it is only natural that green technology has also started to become more popular. With several grants and bursaries from the government, adding green technology to your home is becoming more accessible and affordable every year. And with added cost-saving benefits, such as reducing your electricity bill, green energy is the way of the future. 
Solar Energy in Saskatchewan
Living in Saskatchewan, we are fortunate to live in one of the sunniest places on earth. Using solar panels can be incredibly effective in our humble province. According to experts, Saskatchewan receives between 3.2 to 4 hours of peak sunshine daily, making us the sunniest province in the country on average! As a result, solar panels are a great feature that can provide a lot of utility and energy savings to your home. 
Frequently Asked Questions About Green Energy
Of course, technology and house renovations should bring many questions to your mind. Finding what will work best for you, your home, and your energy usage lifestyle can be a complicated process. Here are some frequently asked questions about green energy and what it can do for you.
How much will it cost?
The cost of installing solar panels greatly depends on what size of unit you want to install and which contractor you choose for the project. However, it's safe to say that this investment will cost several thousand dollars. While a pricy investment, it does provide savings on your electricity bill and help increase the value of your home. There are also some government grants that can help to reduce the cost. 
What are the grants, and how do I get them?
The federal government has created some helpful bursaries to help cover part of the installation cost. The Canadian government's "Canada Greener Homes Grant" helps cover up to $5,000 for eligible and recommended energy efficiency retrofits, and up to $600 for the combined cost of your pre and post-EnerGuide evaluations. You can check for eligibility and apply through the Natural Resources Canada government website.
You can also apply for the provincial home renovation tax credit. This tax credit offers savings of up to $2,100 in provincial income tax by claiming a 10.5% tax credit on up to $20,000 of home renovation expenses. Solar panel installation is considered an eligible expense under this program and may help homeowners fund this project. 
How much will I save on electricity?
How much you save will depend on many factors, such as how large the system you install is and what your energy usage and lifestyle choices are. Savings created by installing solar panels are made by the energy you produce powering your home and the excess energy going back into the SaskPower grid.
Currently, SaskPower will provide a credit on your electricity bill according to how much power you produce that goes back to the grid. However, your electricity bill will also, theoretically, be lower due to you using your solar-generated electricity. Currently, SaskPower has excess power priced at 7.5 cents per kWh until March 31, 2026. 
Do I have to renovate my house much?
Most solar panel installation does not require massive renovations to your house. The number of panels and power generated will depend on your roof size, angle, and budget. Still, most companies will work around what you already have. The cost of the overall renovation mostly comes from the price of the panels and the installation costs. 
Do solar panels still work during our winters?
This is an important question to ask, considering our extreme weather conditions. The simple answer is yes! There can be a slight reduction in efficiency due to snow coverage; however, the annual losses are insignificant. The solar panels also melt snow off faster than surrounding shingles, as solar panels operate at temperatures above the ambient temperature. 
Another critical factor to consider is that cold weather can actually increase the efficiency of solar panels. According to studies, solar panel efficiency is significantly higher at -25 degrees Celsius than at +45 degrees Celsius. Occasionally, solar panels will also experience increased production due to reflection off of surrounding snow coverage, as well!
Does it work with an electric car?
Yes! You can add an additional connection system to charge an electric car using your solar panels. You will add savings to your electricity bill and your gas bill, too!
Whether you're on the road to increasing your home's market value to sell by way of greener energy or looking for your energy efficient dream home, contact us today  to draw on all our knowledge of Saskatoon real estate and the benefit of our numerous contacts!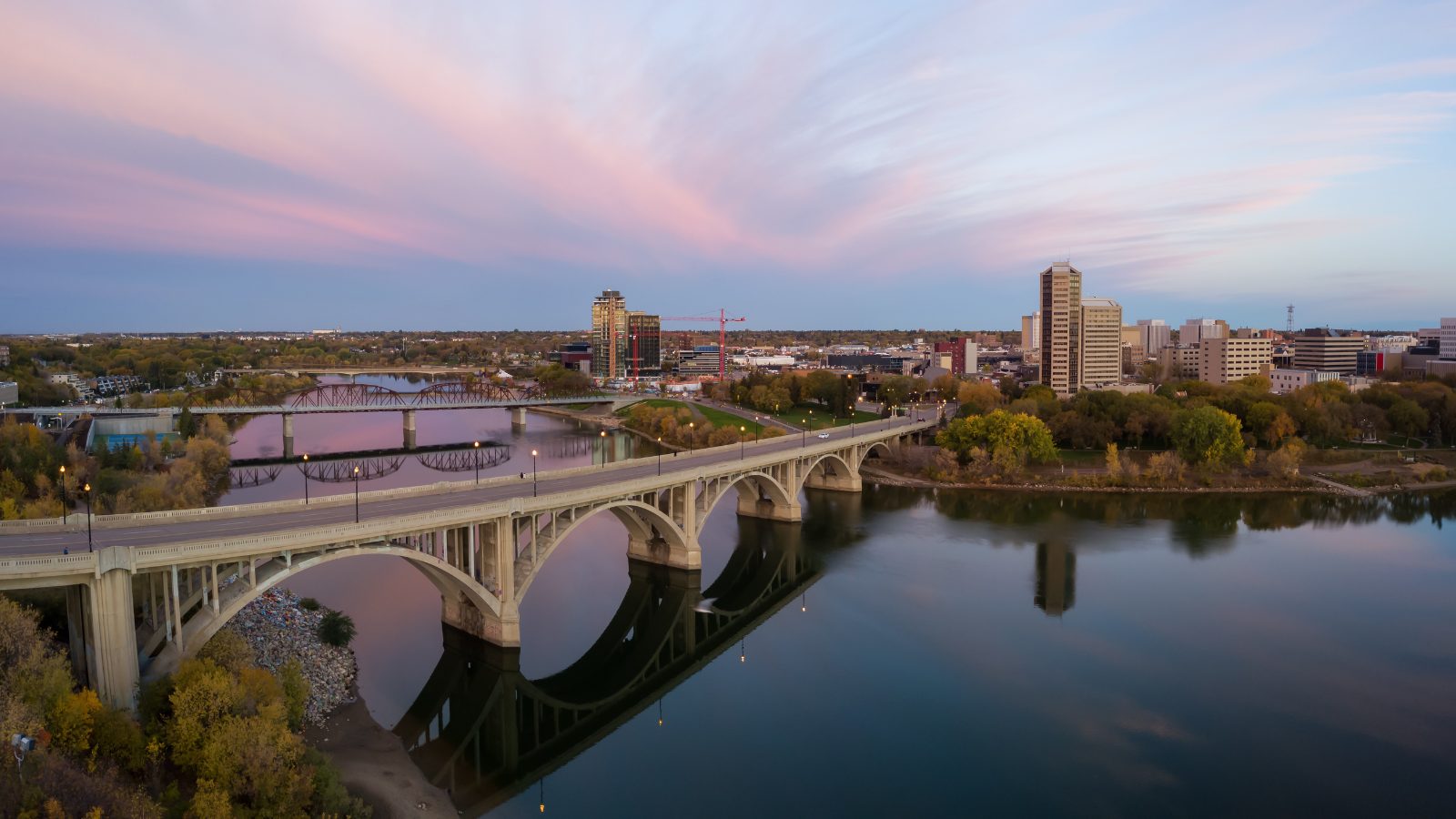 With gas prices skyrocketing as of late, you might be rethinking your family's schedule of upcoming events these next few months. Though heading out of town every weekend isn't looking particularly appealing this summer, that doesn't mean you're in for a season of boredom. Whether you're new to the Paris of the Prairies or are a seasoned Saskatoonian, here's your go-to guide to the city's local hot spots you should definitely check out this summer!
Takes place at River Landing starting at 2 PM on June 18th!

Tons of events planned including:

A stage concert featuring local 2SLGBTQ+ talent

Market of local businesses, artisans and artists

Delicious food

Family fun area for all ages supported by Grosvenor United Church

Beer gardens hosted by Alt Hotel
Truly unique theatre experience with the South Saskatchewan River as your backdrop

First show on July 2nd and goes until August 21st!

Catch one of three mainstage shows:

Cymbeline by William Shakespeare – July 2nd to August 14th

Shakespeare's Will by Vern Theissen – July 14 to July 31st

Iago Speaks by Daniel Macdonald – August 8th to August 21st
June 30th to July 7th at The Bessborough Gardens, Broadway Theatre, Amigos Cantina, The Basement, Victoria Park, Maurice Drouin Lounge and DTN YXE

Each summer, Saskatoon plays host to hundreds of world class artists and 75,000 hungry music fans for jazz, blues, funk, pop and more!
July 28th to August 6th on Broadway Avenue from 12th Street to Main Street

Celebrate local, provincial and international artists through in person and online performances in various locations 

Food trucks, artisan vendors, carnival games, accessible washrooms and much, much more!
August 9th to August 14th at Prarieland Park

Saskatchewan's largest summer event with 6 days of non-stop entertainment!

Rides and entertainment for endless family fun
August 19th to 21st

Saskatchewan's Classic Rock Festival feature an outstanding line-up of Canadian Classic Rock bands

RAIN or SHINE outdoor music festival in the Delta Bessborough Gardens at the Delta Hotels by Marrio Bessborough
Something on Sundays: Takes place from 1 PM-4 PM every Sunday featuring a new artmaking activity each week. SoS is free to attend, no admission or registration required!

Remai Modern also hosts Public Tours on Saturdays & Sundays
Get a unique tour experience of Saskatoon on the South Saskatchewan River all summer long!
The perfect little get away from the city with panoramic views of the river and with the relaxing countryside and scenic gardens

Delectable homestyle meals and unforgettable Saskatoon berry pie. Need we say more?
All generations can explore the beautiful park landscape with intimate gardens, historic buildings and a variety of western Candian animals and exotic species 

Saskatchewan's only CAZA-AZAC accredited zoo
Can't wait to check them out as an official Saskatoon resident but haven't found your dream home yet? We can help! Looking for even more fun to keep the kiddos entertained, check out our blog!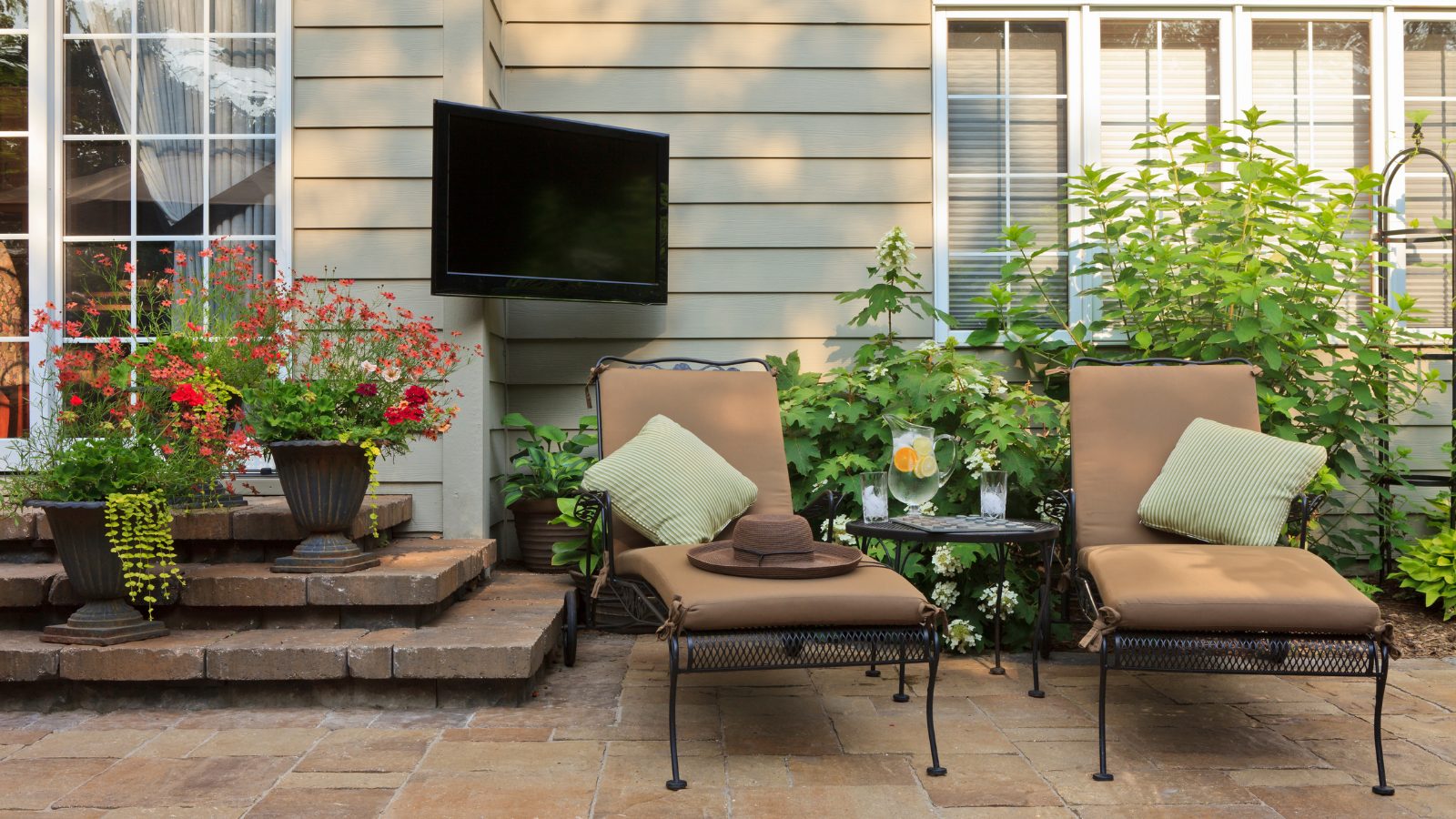 The sun is shining and the lush greens are getting more vibrant, meaning it's almost officially summer in Saskatoon! The city has plenty of activities and attractions built for you to live your warm summer days to the fullest. However, for the more introverted soul, a retreat is in order. What better place than at home? Make the most out of your summer by making the most out of your outdoor space. Whether it's a tiny patio or sprawling green, create your outdoor haven with these ideas, perfect for being the ultimate host or enjoying a little R & R on your own. Not to mention invoking the envy of all your neighbours and friends!
Supreme Lounging
Why not enjoy nature in comfort? Give your backyard a tropical feel with lounge chairs, chaise lounges and hammocks. Up the coze-factor with an outdoor sectional if you can swing it and complete with side tables, candles and a glass of wine. Or, create an outdoor lounge bed with a platform bed frame, futon mattress and outdoor fabric cover, tossing on some outdoor pillows for comfort.
Can't squeeze in a camping trip? No need to miss out on the best part–campfires! Take your outdoor lounge space to the next level with a fire pit. Easy to find and even easier to DIY!
Movie Night Under The Stars
Going out to the movies can be pricey, but enjoying your favourite movies under the stars is priceless. All you need to do is a taut, white sheet spread onto a flat surface (the sides of the house or garage work great), projector and phone or laptop. No access to a projector? No sweat. Make your own with just a shoe box, a magnifying glass and some cardboard.
Cheers!
No need to sort out a DD for this commute. Repurpose an old table or desk or get a little crafty with some cinder blocks and a few boards. Grab your speaker, ingredients for your favourite cocktails and glasses. Add some of those cute little umbrellas for extra flare.
A Bit More Than A BBQ
Most of us already have the standard patio set. Dress it up with some comfy cushions and the twinkle of fairy lights overhead. Even better yet, a chandelier is perfect for lending an extra special touch with a hint of formality and magic.
That Ahhhhh! Moment
Last but not least, embrace the serenity of nature with a mediation and yoga space in the comfort of your backyard. Bring in calming scents with strategically placed plants such as lavender and a standing tent or cabana.
Have your eye on a few ideas you want to try out but haven't found your Saskatoon dream home with the appropriate space to transform? That's where we come in! With our combined years of experience, we can help you find your forever home.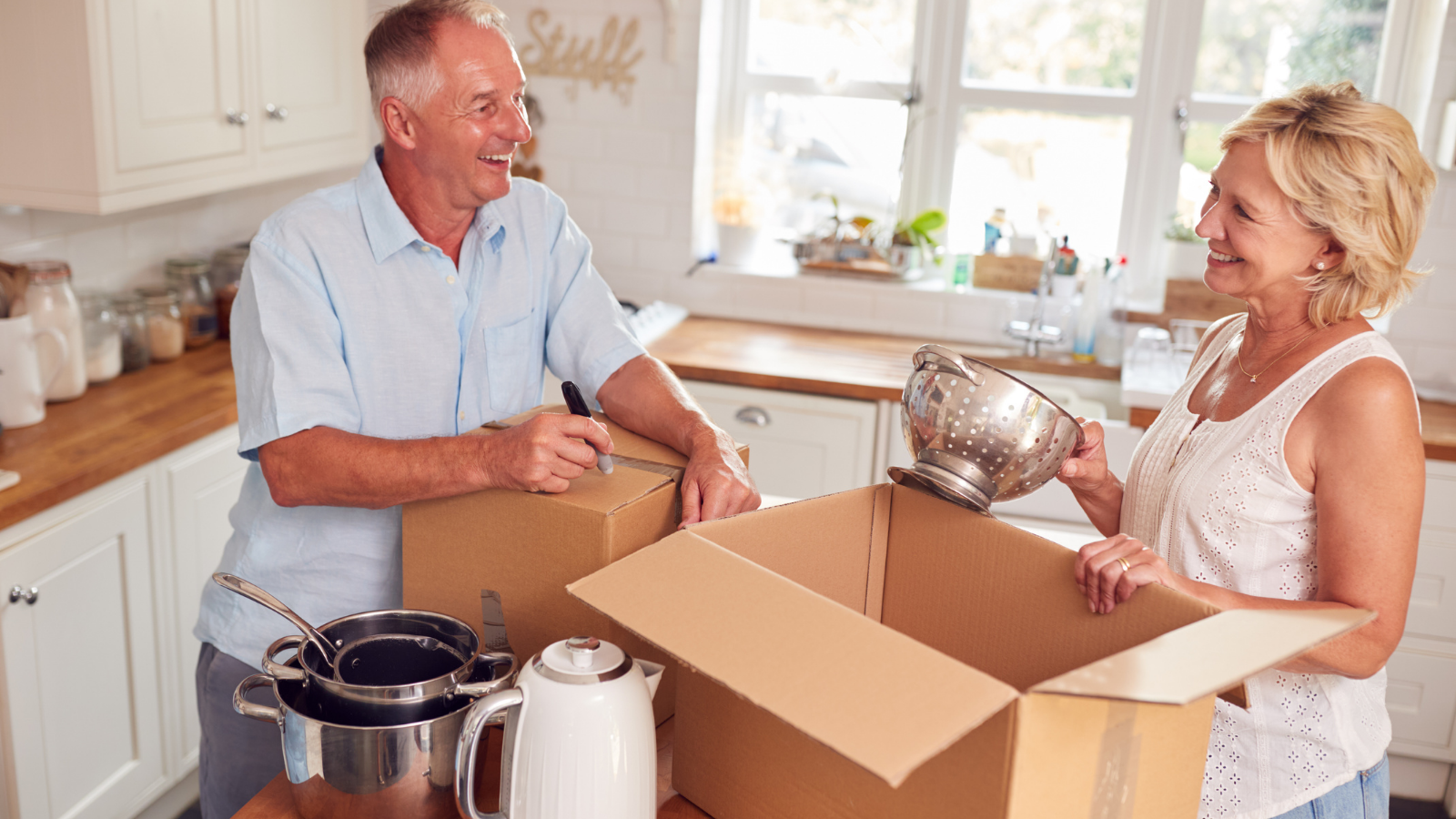 Summer is quickly approaching, which for most folks means that it is time to undergo the great purge–getting rid of unnecessary clutter in exchange for feeling refreshed and ready for some much-needed relaxing. That is perfectly understandable, considering the unbeatable summers that Saskatoon offers. However, chances are that if you've ended up here, you're likely preparing for the big move and don't want to be carrying around the extra stuff you'll end up throwing away later. Or, maybe you're retiring and looking to cut back on expenses. Perhaps there's just too much extra space as the empty nest syndrome starts to kick in? Either way, downsizing to a smaller home is looking better and better. 
The Perks
As counterintuitive as it sounds, switching out for a smaller space can be incredibly freeing. Larger homes can take a lot of upkeep, and you can find that you feel you're constantly cleaning, exhausted from fixing maintenance issues or spending a small fortune for others to do it for you. Moving into a smaller home or condo can be more suitable to your needs while also decreasing your property taxes, home insurance, maintenance expenses and house utilities, freeing up your cash flow for breathing room. 
Additionally, your property has likely appreciated over time, making for a satisfactory return on your investment. Especially with the current need for housing inventory, it's also a wonderful opportunity to allow some growing family to make the most beautiful memories in the home as you did. 
Downsize vs Declutter
Depending on where you are moving, a simple declutter may be in order. However, if there's a drastic change in square footage, there will need to be a different approach. The difference between decluttering and downsizing is the purpose of appearance and functionality. Instead of storing it away, you remove it from your home entirely. 
Tips
Anyone that has ever moved before knows all about the stress of it. Therefore, it's best to start downsizing as soon as it is decided. We know it's not simple, so here are some top tips for a successful transition!
Measure the new space and evaluate what is really important to you

Find a place for everything

Divvy up sentimental items 

Sometimes it is easier to offload your belongings knowing that it is going home to someone that will appreciate them

Be a generous giver

Be a generous giver

Start small and focus on one room at a time 

Ask yourself: 

Do I want it?

Do I use it?

Do I need it?

Do I like looking at it?

Minimize the duplicates

Have a yard sale

Go digital as much as possible 

Bills, paperwork, music, movies, etc
Thinking about selling and haven't found your dream home for this next exciting new chapter? We can help!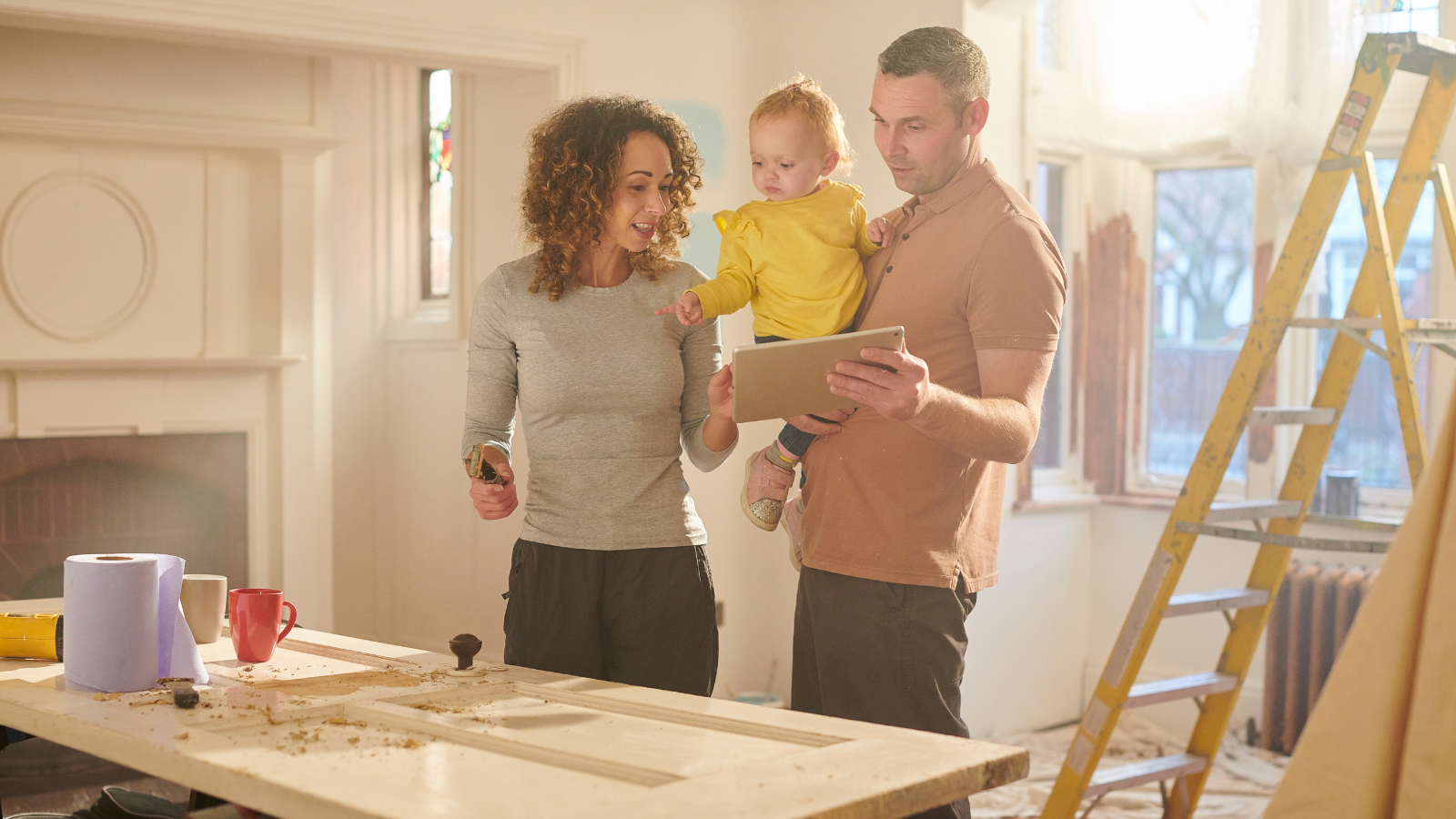 Whether you've bought a fixer-upper you're eager to DIY your way to your dream home in your top choice Saskatoon neighbourhood, your home needs an update, or you're looking to sell in the near future, you might question where to start. An additional worry might be that how do you stop once you start? Giving your home a facelift can also be contagious, influencing you to feel like tackling them all at once. Instead of making costly mistakes or risking choice paralysis, simply follow our guidelines to get the most value from your home renovations.
Where To Start
Once you have assessed all the areas of your home in need of some TLC, the best advice one could possibly give is to first address the spaces you will get the most use out of and the ones with the highest potential for the best return on your investment. Identifying these critical areas of interest can help you budget effectively in your home remodeling journey.
Kitchens and bathrooms can have a hefty price tag, but they are the high-ticket items that sell a property. These are also the spaces used most often, and thus, addressing them sooner rather than later can help improve your lifestyle. Additionally, it is usually easiest to get the more significant, messier projects out of the way first. These are often done before you move in to avoid feeling too displaced and disrupting your routine. If you are selling, you can happily communicate all of this additional value to future buyers!
Any lower priority updates can then be done over time and in a more cost-friendly fashion. Also worth mentioning is that although we may be excited to give some rooms a splash of new paint, structural improvements should always come before surface and cosmetic enhancements. 
Seasonality & Life Stage
If you have children, your home renovation needs will look different from the empty nester or retiree. While they might be okay with working their life around construction, those with children will need to consider how the project will affect how the family functions and what safety issues might arise. The different types of homeowners may also want to do similar projects for other reasons. A young family may decide to open up the kitchen and living spaces for better-lit spaces and improved sightlines to keep an eye on the kids. Alternatively, other homeowners' goals may be more along the lines of opening the area to better entertain guests. It's all about making the improvements that best suit your needs!
Weather is also a key player in the decision-making process. For example, exterior updates such as building a patio or painting cannot be done in the winter but switching out interior light fixtures can. The summer tends to be busier and promises more favourable weather conditions for renovations than the dead of the Canadian prairie winters. Wondering what you can tackle yourself right now? Check out our Spring Home Maintenance Checklist!
Saving You Precious Time & Hard Earned Money
Assuming funds allow, lumping multiple projects together can be the most cost-effective, especially when it comes to contractor labour hours and the inconvenience to your home life. For example, kitchen and bathrooms are often best done together as similar contractors are involved. If updates in plumbing are needed, it is easier to do it all at once. Sometimes, some decisions made at different times may not work cohesively, whether functionally or aesthetically. Thus, planning and budgeting accordingly are of the utmost importance.
It's also easy to get drawn into the little things, so hiring a professional to care for the moving parts for specific projects can prove beneficial, allowing you to keep an eye on the bigger picture.
Whether you're looking to buy your dream home or sprucing up your current home to sell and are not confident about where to start, you can count on our combined years of expertise and connections to guide you through!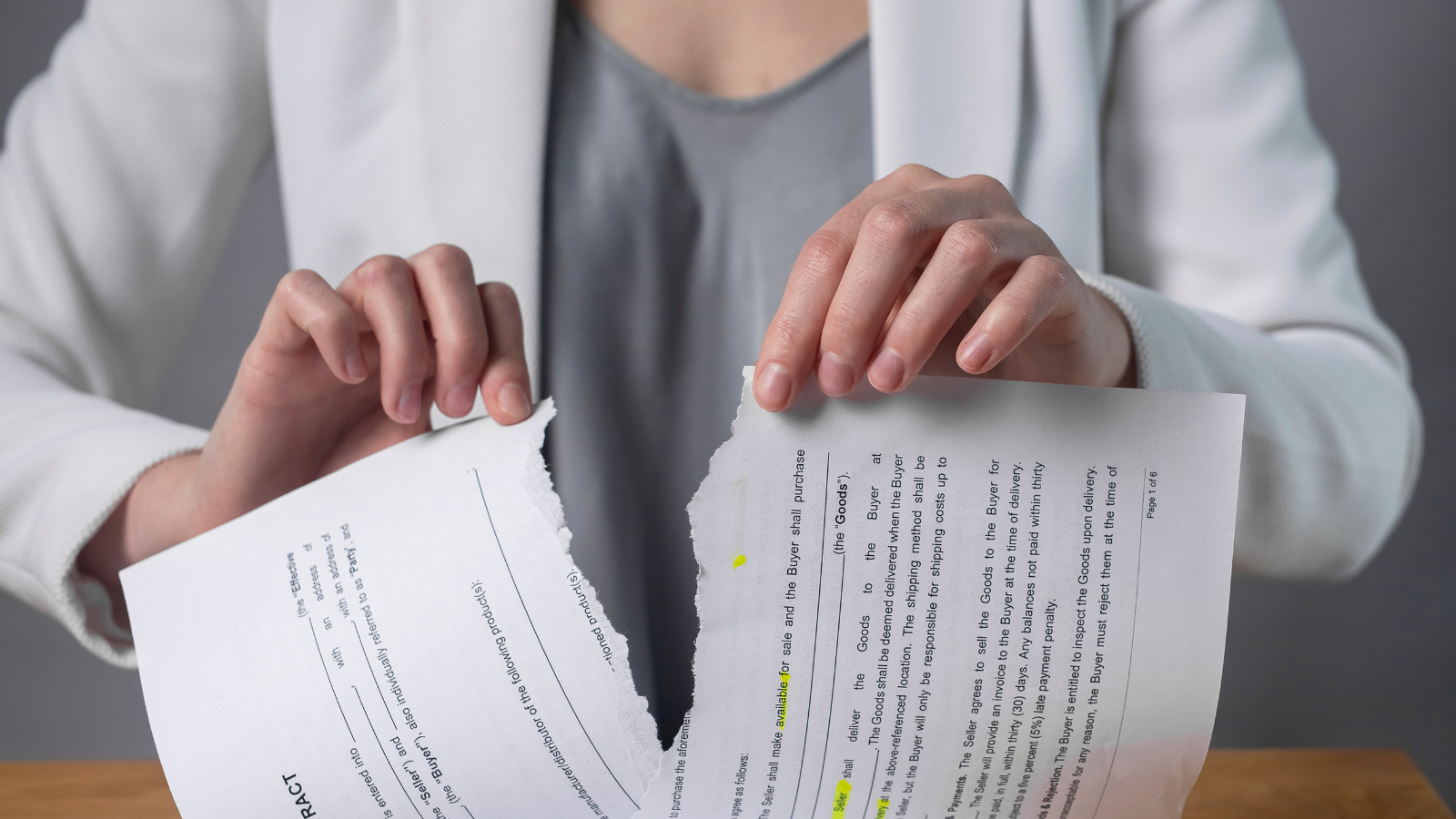 Okay, so you have found the house you LOVE, you've submitted your offer to purchase, and you're mere inches away from having those keys in your hands to your new abode.  "Saskatoon Homeowner" has a nice ring to it!  But what if your feet start getting cold?  Or what if you get a fantastic job offer in a different location?  Is there still time to withdraw your offer?
The short answer is "yes," but there are some conditions.  You can still back out so long as the offer or counter-offer has not been accepted and communicated by the seller and their agent.  However, there are a few things to keep in mind when buyer's wish to retract communicated offers.
A valid contract requires an offer and acceptance of that offer.  For the seller's offer to be valid, that acceptance must be communicated promptly to the Buyer that has made the offer.
Communication of acceptance through a telephone call, fax or email are all valid means of communication, as deemed by the Saskatchewan Real Estate Commission. 
Confirmation of acceptance is not an essential element for the contract to be valid.  Provided that the approval of the offer has been communicated to the Buyer, confirmation or acknowledgement of the accepted offer is not required for the contract to be valid. 
Acceptance communicated to the buyer's agent counts as a sufficient point of contact to establish the contract.  Buyers or sellers need not communicate directly with the other party as the agent representing them is a viable placeholder.
The Buyer can be bound at any time after submitting the offer once acceptance is communicated to the other party.  Be it by after-hours fax to the brokerage office or an unread email, the contract is cemented, and the Buyer is no longer free to withdraw. 
The moral of the story is that it's all about communication and that before submitting the offer to purchase, it is best to be as sure about the property as possible.  If you have changed your mind and the offer is already submitted, you will need to contact your agent ASAP.  Time is of the essence for your agent to act as quickly as possible in your favour to communicate the retraction to the other party before it is accepted, preferably in writing.  If the offer is accepted before the Buyer's retraction or the Seller disputes the retraction, you must seek legal counsel. 
Our highest recommendation is to have a trusted and knowledgeable REALTOR® by your side, assisting you in navigating the local housing market.  Whether it's buying or selling, we've got all the tips and tricks to landing you your dream home!