Social Links Widget
Click here to edit the Social Media Links settings. This text will not be visible on the front end.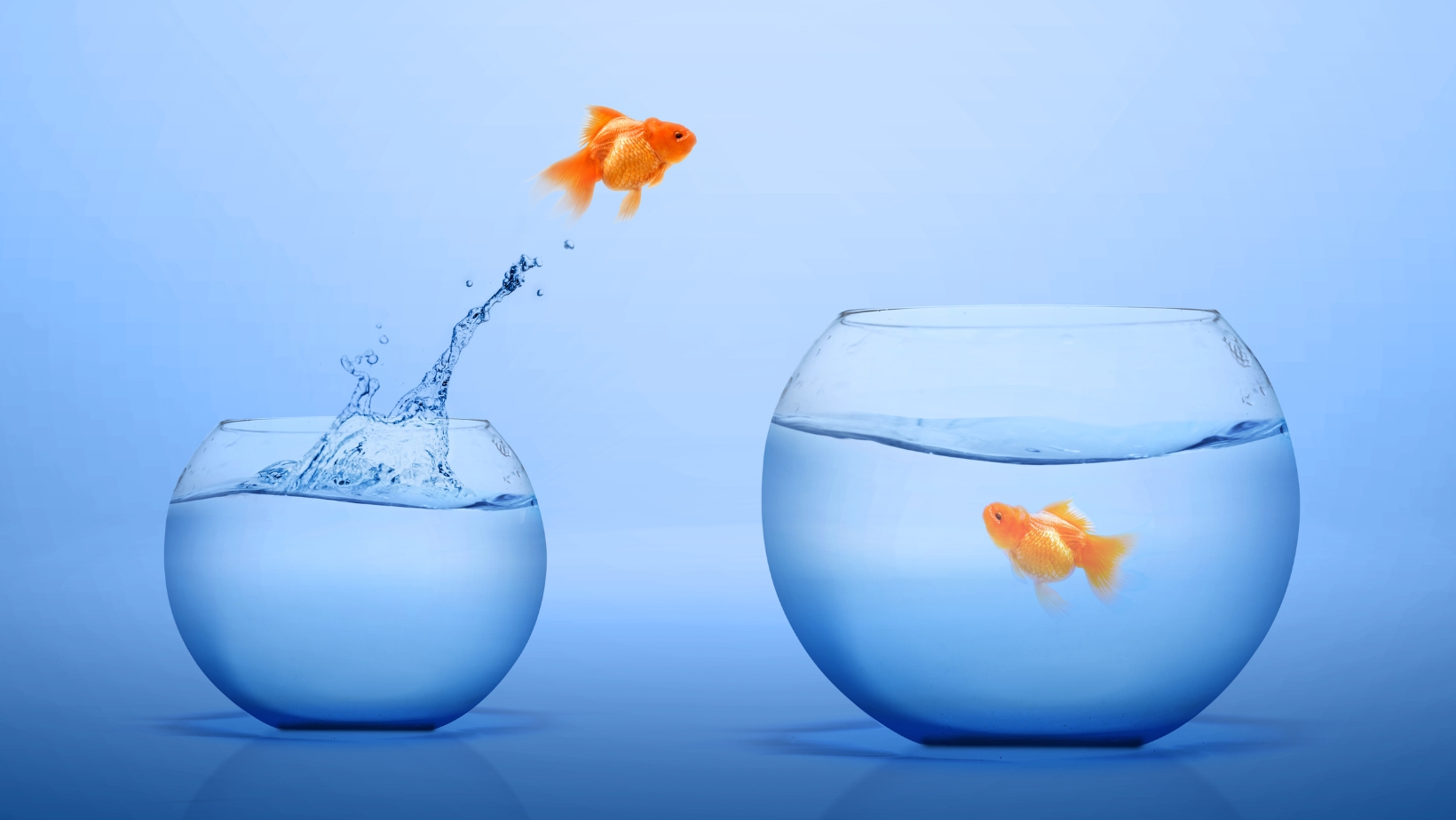 Have you ever thought about upsizing your home and being unsure when to go for it? 
Upsizing your home can be intimidating, but there are a few telltale signs it's time to do so.
Your Family is Growing
Your family is growing quickly, and your current home is overflowing with stuff! That two-bedroom home may work for children who are okay sharing rooms, but they may want their own space once they grow up. Not only do children (and pets) take up space in our homes, the garage and backyard can quickly become full of stuff too. 
Even if you aren't busting out the seams of your house, but you plan for kids or many pets, it could be time to upscale before you run out of room.
Being Able to Afford It 
One day you will be in a better financial position, and buying a house might be a significant next step. After all, as they say, a home is an investment. Perhaps you finally got a better-paying job or that promotion you have been working towards—if you have weighed the pros and cons, and feel you can afford a new home, now is the time to go for it!
Needing More Space
Even if your family doesn't grow with kids or pets, there is still that basic human instinct of accumulating stuff—whether you have started a new hobby or just existing daily, things seem to pile up continually. Upsizing would allow you to spread out more throughout your home and possibly have better storage solutions.
More space in your home can also provide more room to get that trampoline you have always wanted or a hot tub—inside, perhaps you want more luxuries, such as furniture or appliances.
Bigger and Better Furniture and Appliances
Lifestyles changing is one thing, but what about just wanting everyday luxuries, like a larger couch or dishwasher? I would love a dishwasher in my kitchen. A finished basement is also on my list to entertain guests easier in a separate space with a wet bar and projector screen.
Making Room for Pets
If there is a reason to up-size one's house, it is to allow for additional pets or provide a great space to take care of them—whether that be room to have their bed and food in or even an indoor pet bath and foyer. 
Entertaining Guests
One of the reasons I want to have a larger house is to entertain guests easily and have bigger groups come over. The responsibility of gatherings usually falls on a few people in the group—but being able to host from time to time sounds excellent too.
Having a bigger home will finally allow you to comfortably invite over all those people you couldn't have over before in your smaller accommodations.
Relocating
Relocating to a new area or another town will allow you to get more bang for your buck. We all have relocated at least once, which can open up an excellent opportunity to upsize your home.
Some homeowners might want to stay in the same home because of the memories made there, but sometimes running out of space might be a more significant reason to change houses. If you notice these signs, it might be time to upscale your home. Make sure all your finances are in place, and make a list of needs and wants before searching for the perfect house.
Your Local Realtor® can help you discover the best-upsized home for you!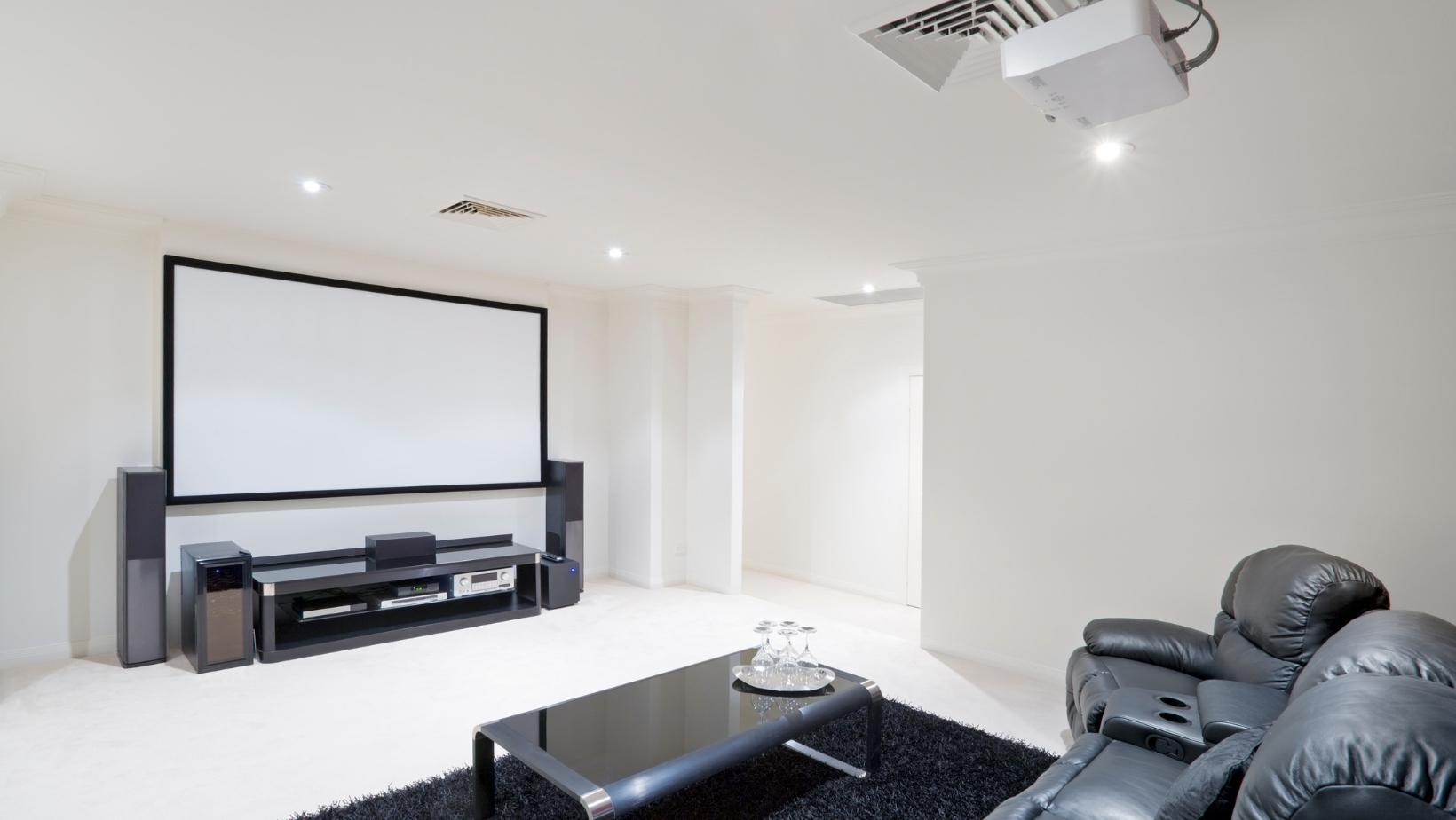 Basements are a waste of space to some people, but they don't have to be. They can serve many different purposes than just a storage facility. If your basement is finished or you're thinking about finishing it, consider some fabulous ideas below!
Home Theatre 
Take that extra living room and turn it into a home theatre. It is a perfect option for those cold winter days. There is nothing like cozying up with loved ones and watching a movie or binging a tv show. A basement is the perfect open space to have a projector on the wall and a comfy sizeable sectional couch. If you want to splash out, install some home theatre chairs with cup holders to make the viewing experience truly unique.
Personal Gym
A basement gym would allow you to pump the tunes and drop weights without disturbing the neighbours or other floors. A one-time single investment in gym equipment is all you need to get started. The convenience of having a home gym would put money back in your pocket and help you lead a healthier lifestyle. The excuse of travelling to a gym would be a thing of the past, and the whole family could get into a fitness routine.
Playroom
A playroom is another excellent option for all that extra space. Kids toys can quickly take over the whole house, and creating a dedicated playroom would keep the clutter downstairs. Brighten up this semi-hidden home area with a bold colour paint choice and install wall decals for an added flare.
Library 
We all have books scattered around the house—imagine if they were all in one place in a library-like space. Some ideas would be to install custom built-in shelving (or a wall of bookshelves), oversized rugs, cozy chairs, pillows and lots of soft lighting. Create a special place to read, enjoy, and relax after a long day.
Home Office
A designated workspace might be your ticket to being more productive overall. The basement is separate from the rest of your home, making it the ideal location for a quiet home office. Since the basement is a wide open space, there is a lot of room to get a large desk and chair then you normally would have. Plus, your body will thank you for going up and down the stairs during the day for added movement.  
Basements are blank canvases and can be used in many different ways. Try maximizing the extra living space and make a perfect escape for you and your family.
Contact your local REALTOR® today to find the perfect space!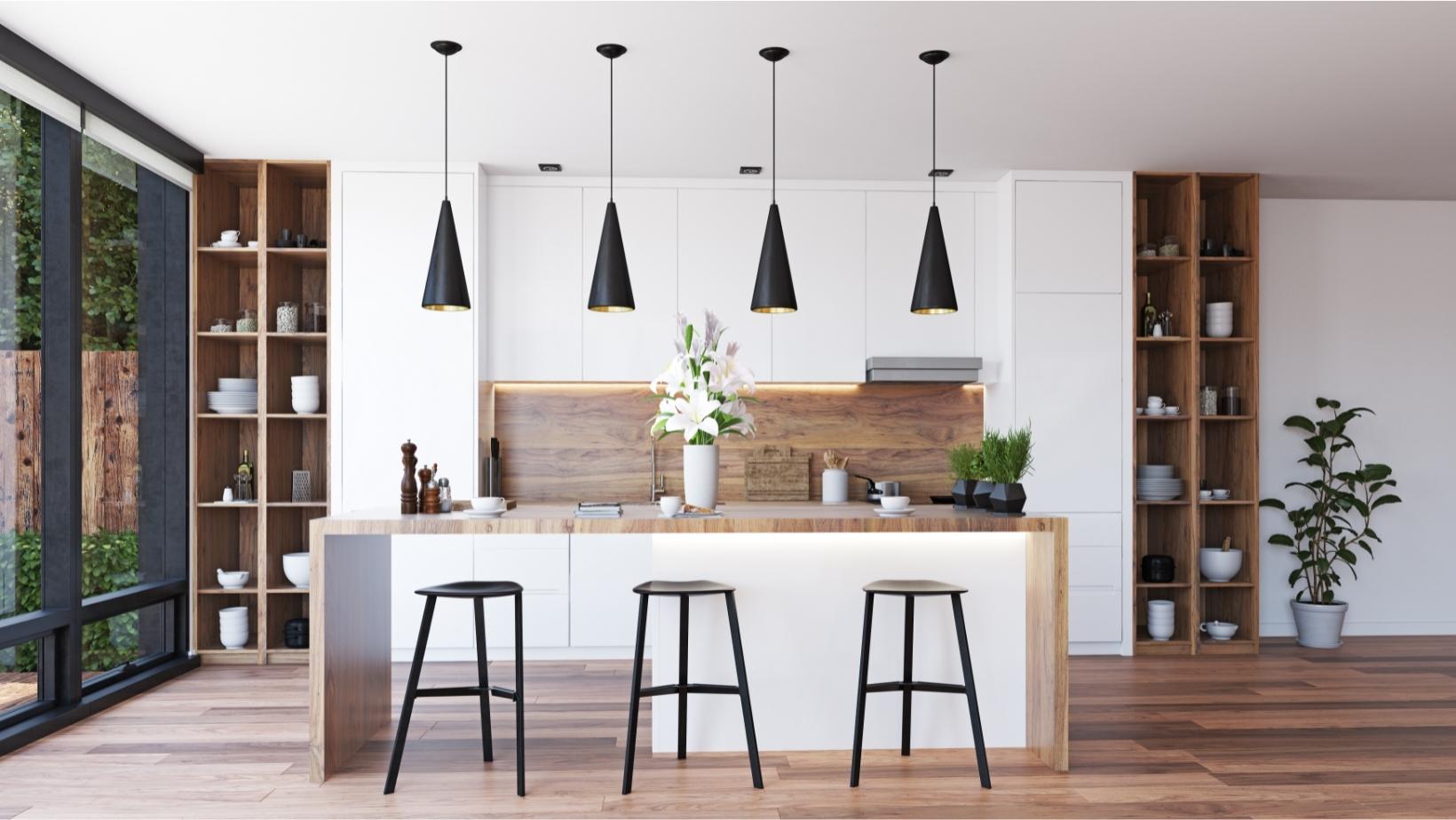 It's essential to showcase your home in the best way possible to potential home buyers. The more staging the home has, the more people will be interested in viewing the house and then buying it. Here are a few staging tips to consider before taking photos of your home and also opening your home for viewings.
Areas of Influence
Curb appeal is the first place to start when staging your home, and the first impression people have—think of a nice green lawn, flowers and trimmed trees. Inside the best areas to stage are the most high-traffic rooms, such as the kitchen, living room, main bathroom and primary bedroom. 
New Perspective
Try rearranging your furniture or removing pieces of furniture to open up the space. We see our homes the same way daily and grow accustomed to the layouts. But what will potential buyers see? Move furniture around to create a nice flow through the house so that viewers can see the space's potential. If you are unsure how to accomplish this, call in the professionals.
Keep it Simple
Staging doesn't have to be expensive. One affordable staging option is to remove personal items and clutter. Simplifying the objects in your house and decorating them with key pieces will appeal to more buyers.
Curb Appeal
A buyer first sees the front yard and entrance to your home. Ensure your lawn is mowed, trees are trimmed, and walks are swept. No need to re-landscape your whole yard, but having a tidy yard will pay off in dividends. Some other great suggestions include power washing all the siding, eaves, decks and driveways. Paint the front door a bright colour that compliments your home. Replace or paint any diminishing features of the house, and spread out an inviting welcome mat while you're at it!
Kitchens
Kitchens are the feature that attracts most home buyers. Create an inviting space by deep cleaning your kitchen, including inside cabinets and behind appliances. Make the handles and appliances sparkle. Remove countertop appliances that aren't used or kitchen clutter, like paper towel dispensers, to show off the counter space. Stage the kitchen with vibrant fruit bowls or well-appointed objects. Organize and destash your cupboards, so everything looks in order and has the appearance of lots of space. 
Furniture Placement
Furniture placement can make or break your buyer's experience. Your space will look cluttered and small if there is too much furniture. Create a mood in each room with the furniture, typical furniture along the walls is dull, adding a bit of life to the house by changing the placement. Clean furniture and crisp bed coverings are a great way to make a home feel inviting. Show off the best features of your house by strategically placing furniture around fireplaces or great architectural details. Lines of sight to the windows will make all the rooms feel bright and more open.
Bedroom Makeovers
A tremendous primary bedroom adds a lot of value to a home and will bring a sense of comfort to potential buyers. Everyone wants to sleep in an oasis, and it can be effortless to transform your bedroom into one. The bed is the main focal point of any bedroom, so make sure the bedding is tucked in and clean—make it feel like a hotel room. Another nice add-on would be creating symmetry with matching nightstands and lamps.
Set the Mood with Light
Lighting is so important when selling a home. Before showing the home ensure all the curtains are open to flood the space with light and warmth. Replace all light fixture bulbs with warm ones, so every room has consistent lighting. If possible, have a few types of lighting, ranging from ambient, task and accent lights—having a variety of lights set the perfect mood for night or day showings.
Keep Things Fresh
You may want to add some greenery to your home to add a bit of coziness and life, however, steer away from plastic plants and flowers. Opting for natural plants and flowers is great for staging and creating life in your home.
Finishing Touches
The finishing touch on staging your home is removing all your personalized items so that homebuyers can have a blank slate to envision their stuff in it. Replace family photos with generic artwork. If you have decluttered everything, try adding back in some texture pillows and throws. Simple objects staged together in groups of three can showcase features of your home, like the fireplace mantle or built-in bookshelves. Play with scale, colours, shapes and textures of items to engage people's interest.
Taking the time and effort to stage your home will be worth it when you sell it quickly. Following these staging tips will help you show off your home's best features, and with any luck, you will be able to sell your home for top dollar. The more presentable your home is, the more it will stand out from the competition and elevate the perception of its value.
If you are interested in buying or selling your home, contact your local REALTOR® today!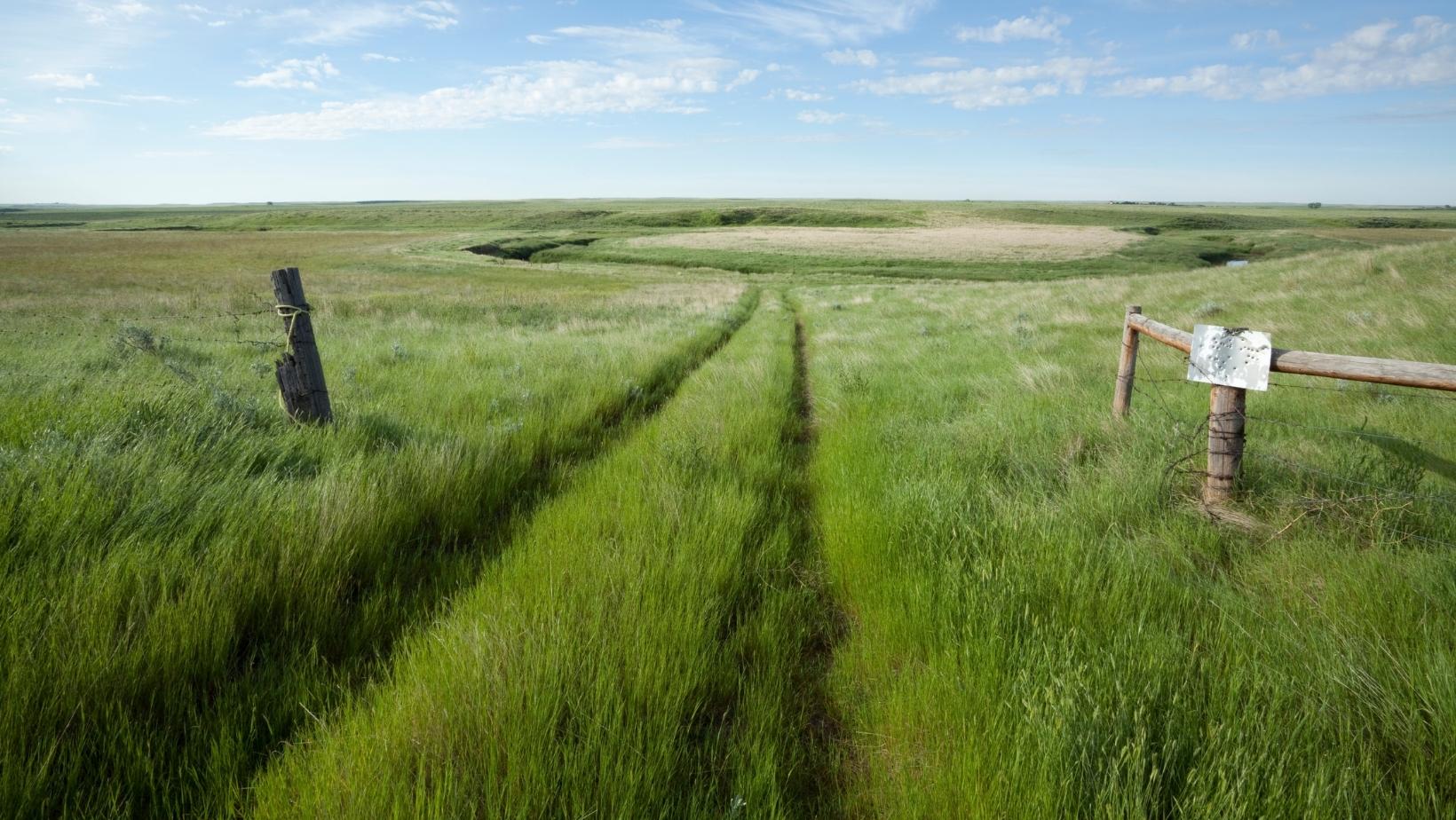 Many homebuyers are looking to escape to a rural property and avoid the hustle and bustle of the city. It may seem like a dream to live a quiet country life, but there are a few things to consider before taking the plunge. 
1. Check the Zoning
It is vital to check how the rural property is zoned. The zoning will dictate how you can use the land, what types of buildings are allowed and the location. The property might be zoned as residential, agricultural or country residential, among other titles.
How the property is zoned can affect lenders, the amount you qualify for, and what you can do with the property. Some lenders are hesitant to finance agricultural/country residential zones due to differences in lending and foreclosure processes.
2. Property Boundaries
Once the property has been zoned correctly, the next step is to book a survey. A survey will mark the property boundaries and avoid any future controversy. Now would also be a great time to appraise the land and its value.
3. Considering the Land and your Mortgage
In most cases, lenders follow the basic mortgage formula: one house, one outbuilding and up to ten acres of land. What purchasers don't realize is that the amount of land can drastically affect the mortgage qualification and what you can borrow. If there is extra land or additional buildings on the property that is being purchased, consider that you will need over 5% of the typical down payment.
4. Water and Sewage
Rural living can have various water and sewage options, from city water and sewage to private wells and septic tanks. Plan to get an inspection done to ensure everything is safe and working correctly and make it a condition of the purchase offer, including testing the water quality and getting the septic tank inspected. Inspections outside the city will cost more than inside the city, but having a piece of mind will be worth it. The inspection will be an essential step as lenders will sometimes request potability and flow tests.
5. Coverage Matters
Coverage becomes very important when living outside of the city limits. Here are the top two rural property coverages you should consider:
Home insurance: It's no secret that home insurance costs more for rural properties due to the distance from the city's fire stations and hydrants, but it is vital to purchase.
Title insurance: This is the other essential insurance to purchase. It will protect you from unforeseen disturbances with the deed or transfer. It will also make you aware of any improper use of the property (i.e., dumping waste). 
Here are a few guidelines if you are considering purchasing a home or land in a rural area. However, there are many more things to ponder. Seek a mortgage professional specializing in rural properties and locations to make buying one easy. 
Contact your local REALTOR® who is familiar with the countryside properties to aid in your search today!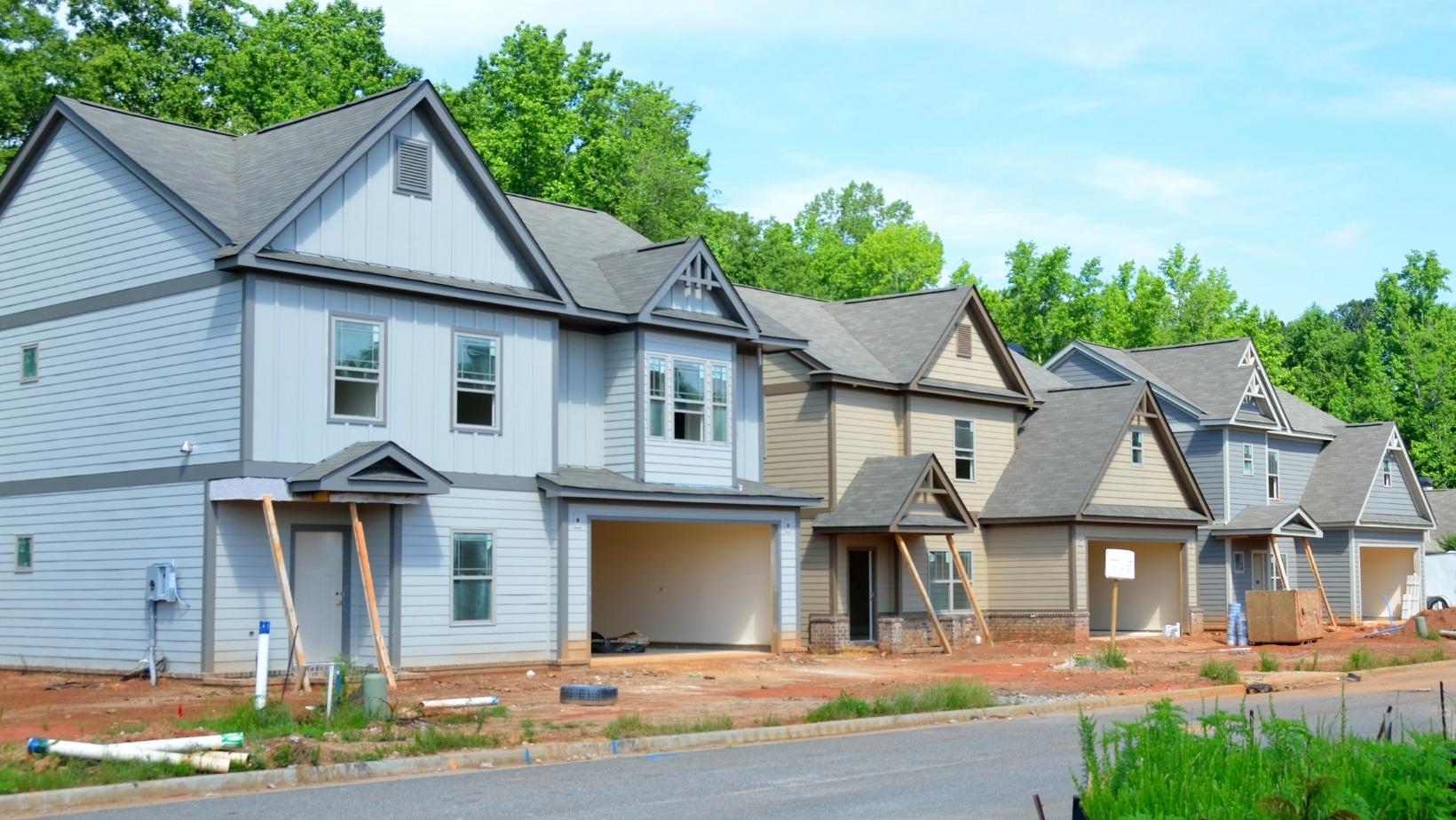 A newly constructed home is an excellent option for new home buyers. It allows you to pick the features you want. They are move-in ready with new appliances. You could even pay a little more and add things like a fence. Buying a newly built home is more complicated than purchasing a resale house, but completing your own research and hiring a knowledgeable agent can help you through the process.
A REALTOR® might not be your first choice when buying a newly constructed home, but you should seriously consider it. It's easy to feel like paying an agent isn't the best deal, but they will bring a wealth of experience to the transaction. However, the buyer doesn't have to pay a commission when the home is newly built. The builder pays the commission to the REALTOR®. If you are buying a resale or new pre-construction property, this is the same in both cases. An agent would be familiar with the builders in the area and which ones to recommend or avoid. It is also possible to find an agent that specializes in new construction, and they can highlight the best deals on the market.
Research the Builder
In the age of technology, many resources are available to the buyer, such as doing your own research about a builder. Many websites offer reviews and allow people to make more precise choices themselves. However, hiring an agent can also be beneficial to cross-check facts and obtain a second opinion. There might be a few "popular" developers, but one should check the number of homes they have completed, if they were on schedule, or if they were cancelled or delayed.
Some builders' homes might appear perfect, with all the wants a buyer needs on the surface, but read reviews to ensure they don't cut corners or if previous buyers have had past issues. Another thing to keep in mind is that for the last two years, lumber prices have skyrocketed, and building materials have become scarce, which drives up the costs and adds delays in construction.
Higher yet Flexible Deposits
One advantage of buying a new build is to stagger the deposit payments, and you will end up paying up to 20% overall, compared to just 5% of purchasing a resale home. Most builders want a 5% deposit upfront, then the other "15%" payment schedules can vary between 4, 9 and 18 months, depending on the developer and schedule.
No Bidding War
The best part about buying new construction is paying a fair price and not going into a bidding war with other buyers. The price on the market is fixed, and the home will be sold on a first come, first serve basis. If the home lacks a few things on your list, it's relatively easy to make a higher offer to the builder and have those items included in the price, such as a fence, appliances or central air conditioning.
Immediate Appreciation of the Property Value
Completing the home will most likely add immediate value to your home, even if the wait to finish it is months away. If you are purchasing a new build townhouse or condo, the value may have decreased by completion. Property values depend on various factors, including location, finishes, size, etc. The finishes of a home will add the most comfort and resale value to your home, plus the added touches will help show off your personality. Be on the lookout for current real estate trends and choose wisely.
Better Choices, Fees and 10-day Cooling-Off Period
When purchasing new, there is a 10-day "cooling off period," which allows the buyer 10 days to decide if they want to back out on their offer with no penalties.
The condo location choices are better, such as which floor you will live on and the location.
Often, the condo fees of a new condo are low because management has yet to see how much it costs to operate and maintain the building. However, be wary and consider those condo fees could rise steeply over the years.
Buying a newly constructed home can be beneficial, but building delays are likely due to supply shortages and changes. Ensure that your down payment and finances are all in order before purchasing a new home. A local REALTOR® can help you find the right solution for you.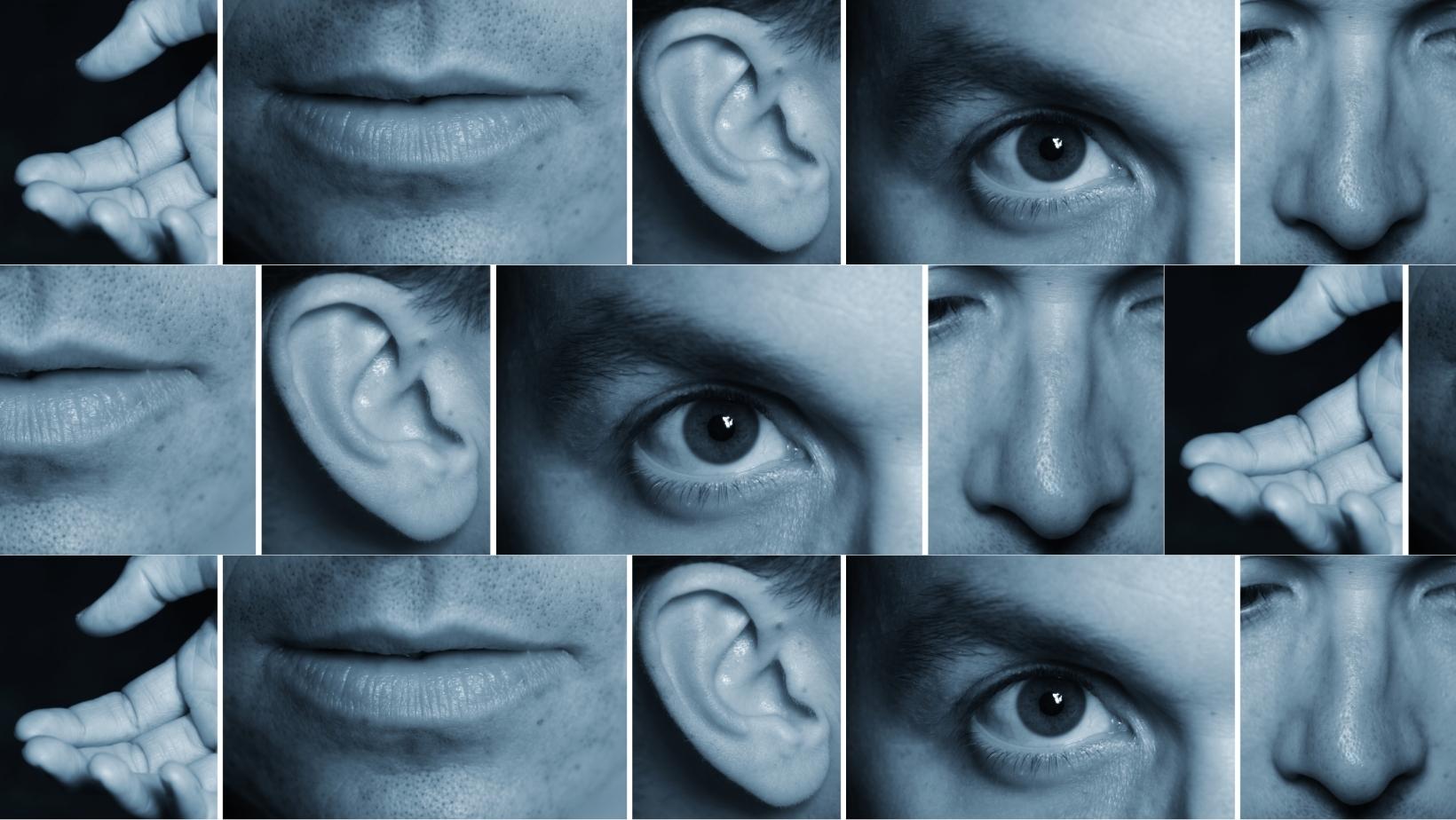 Staging a home with only furniture and objects is an "easy" task, but it is possible to engage potential home buyers further by staging with all five senses. 
Staging this way helps clients feel more at ease and brings the wow factor.
Sight: 
Sight is the most crucial factor in staging a home. It is also the easiest sense to activate when selling a home. When staging your home, take into consideration these few things to open up the potential of your home:
Declutter

Remove personal items, such as family photos and hobbies

Open curtains and blinds to promote bright light

Turn on all the lights in the home to showcase all its great features

Place ornate decorations around the house to accentuate specific focal points, like a fireplace mantel or window seat
Sound:
While the sound might seem like an afterthought when you think of selling your home, it can significantly impact potential buyers. The quieter the house, the more appealing it is.
Remove noisy animals

Replace old loud bathroom and hood fans

Keep the music low and ambient, and avoid disruptive music

Ask neighbours to be quiet during showings

Close windows to alleviate annoying outside noises, like screaming kids and motors

Fix creaking floors and squeaky doors

Smell:
The home's smell can either deter buyers or draw them in. When staging your home, keep these things in mind:
Subtle aromas can enhance a viewer's experience like candles or essential oils

Baking some delicious cookies or banana bread would be a good idea

Remove pet smells, like damp dog or litter boxes

Avoid cooking anything pungent around showings
Taste:
Baking some delicious cookies or banana bread for the smell can also be set out for eating, activating the taste sense. Presenting people with food always lightens the mood and makes the house feel cozier. If you don't have time to bake, placing candy or chocolate bars out will have the same dopamine-releasing effect and improve the mood of any potential buyer.
Touch:
As someone who enjoys touching every single fabric or surface in a home or store, touch is a big selling feature. When staging your home, don't overlook exciting textures and patterns that will allow potential buyers to linger in the area for longer. The opposite effect can happen when grit is on the floor or spills on the counter, which can be off-putting. Take into consideration these key points:
Remove dirt from surfaces of the home

Include hand sanitizer at the door for a refreshing sensation

By activating all five senses when showing a home, the experience will be more positive, and the chances of selling your home are greater. 
If you are ready to sell your home or are prepared to make your next purchase, click here or contact your local REALTOR® to get started today.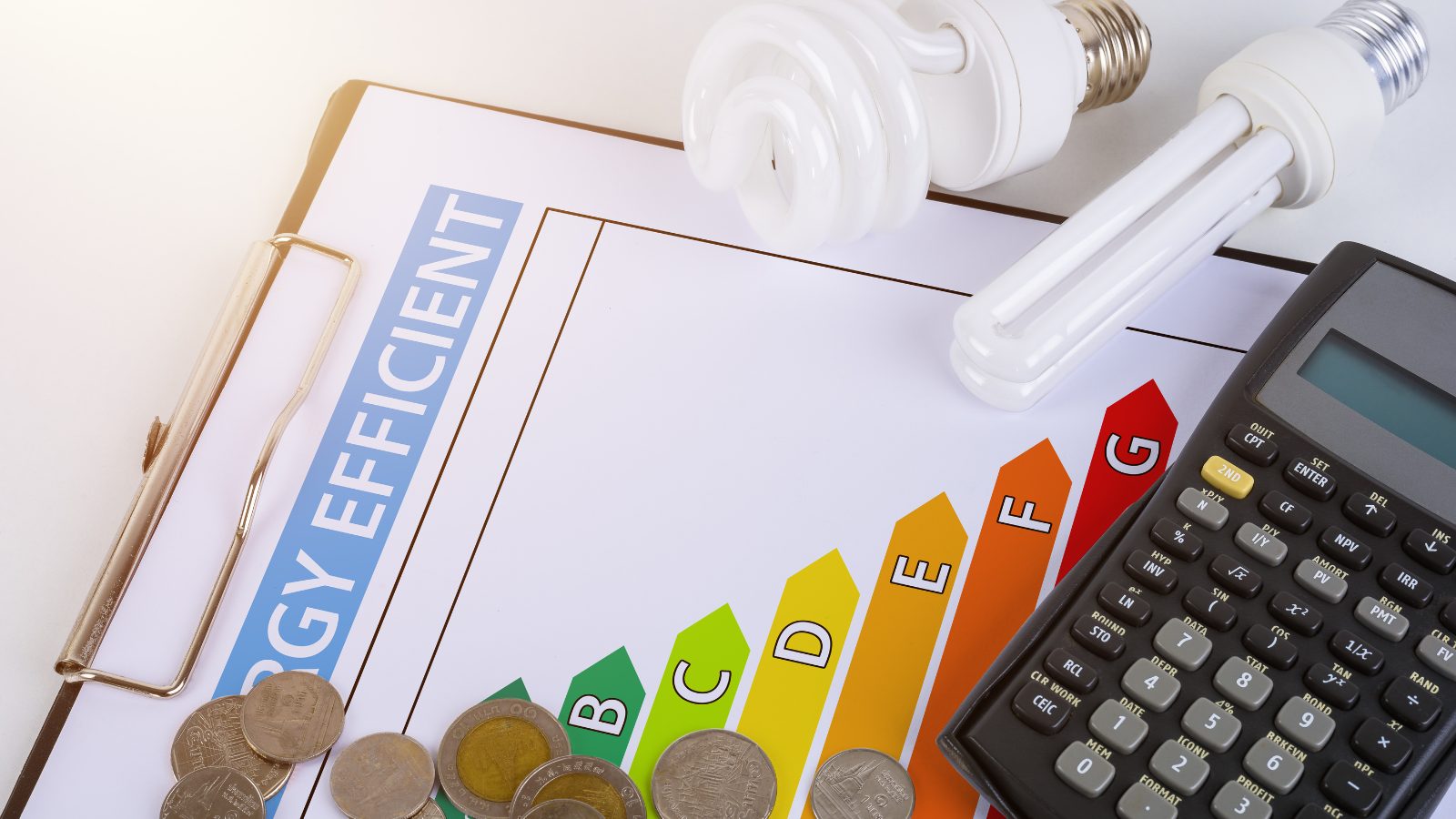 With the advancement of technology becoming ever-present in your house, it is only natural that green technology has also started to become more popular. With several grants and bursaries from the government, adding green technology to your home is becoming more accessible and affordable every year. And with added cost-saving benefits, such as reducing your electricity bill, green energy is the way of the future. 
Solar Energy in Saskatchewan
Living in Saskatchewan, we are fortunate to live in one of the sunniest places on earth. Using solar panels can be incredibly effective in our humble province. According to experts, Saskatchewan receives between 3.2 to 4 hours of peak sunshine daily, making us the sunniest province in the country on average! As a result, solar panels are a great feature that can provide a lot of utility and energy savings to your home. 
Frequently Asked Questions About Green Energy
Of course, technology and house renovations should bring many questions to your mind. Finding what will work best for you, your home, and your energy usage lifestyle can be a complicated process. Here are some frequently asked questions about green energy and what it can do for you.
How much will it cost?
The cost of installing solar panels greatly depends on what size of unit you want to install and which contractor you choose for the project. However, it's safe to say that this investment will cost several thousand dollars. While a pricy investment, it does provide savings on your electricity bill and help increase the value of your home. There are also some government grants that can help to reduce the cost. 
What are the grants, and how do I get them?
The federal government has created some helpful bursaries to help cover part of the installation cost. The Canadian government's "Canada Greener Homes Grant" helps cover up to $5,000 for eligible and recommended energy efficiency retrofits, and up to $600 for the combined cost of your pre and post-EnerGuide evaluations. You can check for eligibility and apply through the Natural Resources Canada government website.
You can also apply for the provincial home renovation tax credit. This tax credit offers savings of up to $2,100 in provincial income tax by claiming a 10.5% tax credit on up to $20,000 of home renovation expenses. Solar panel installation is considered an eligible expense under this program and may help homeowners fund this project. 
How much will I save on electricity?
How much you save will depend on many factors, such as how large the system you install is and what your energy usage and lifestyle choices are. Savings created by installing solar panels are made by the energy you produce powering your home and the excess energy going back into the SaskPower grid.
Currently, SaskPower will provide a credit on your electricity bill according to how much power you produce that goes back to the grid. However, your electricity bill will also, theoretically, be lower due to you using your solar-generated electricity. Currently, SaskPower has excess power priced at 7.5 cents per kWh until March 31, 2026. 
Do I have to renovate my house much?
Most solar panel installation does not require massive renovations to your house. The number of panels and power generated will depend on your roof size, angle, and budget. Still, most companies will work around what you already have. The cost of the overall renovation mostly comes from the price of the panels and the installation costs. 
Do solar panels still work during our winters?
This is an important question to ask, considering our extreme weather conditions. The simple answer is yes! There can be a slight reduction in efficiency due to snow coverage; however, the annual losses are insignificant. The solar panels also melt snow off faster than surrounding shingles, as solar panels operate at temperatures above the ambient temperature. 
Another critical factor to consider is that cold weather can actually increase the efficiency of solar panels. According to studies, solar panel efficiency is significantly higher at -25 degrees Celsius than at +45 degrees Celsius. Occasionally, solar panels will also experience increased production due to reflection off of surrounding snow coverage, as well!
Does it work with an electric car?
Yes! You can add an additional connection system to charge an electric car using your solar panels. You will add savings to your electricity bill and your gas bill, too!
Whether you're on the road to increasing your home's market value to sell by way of greener energy or looking for your energy efficient dream home, contact us today  to draw on all our knowledge of Saskatoon real estate and the benefit of our numerous contacts!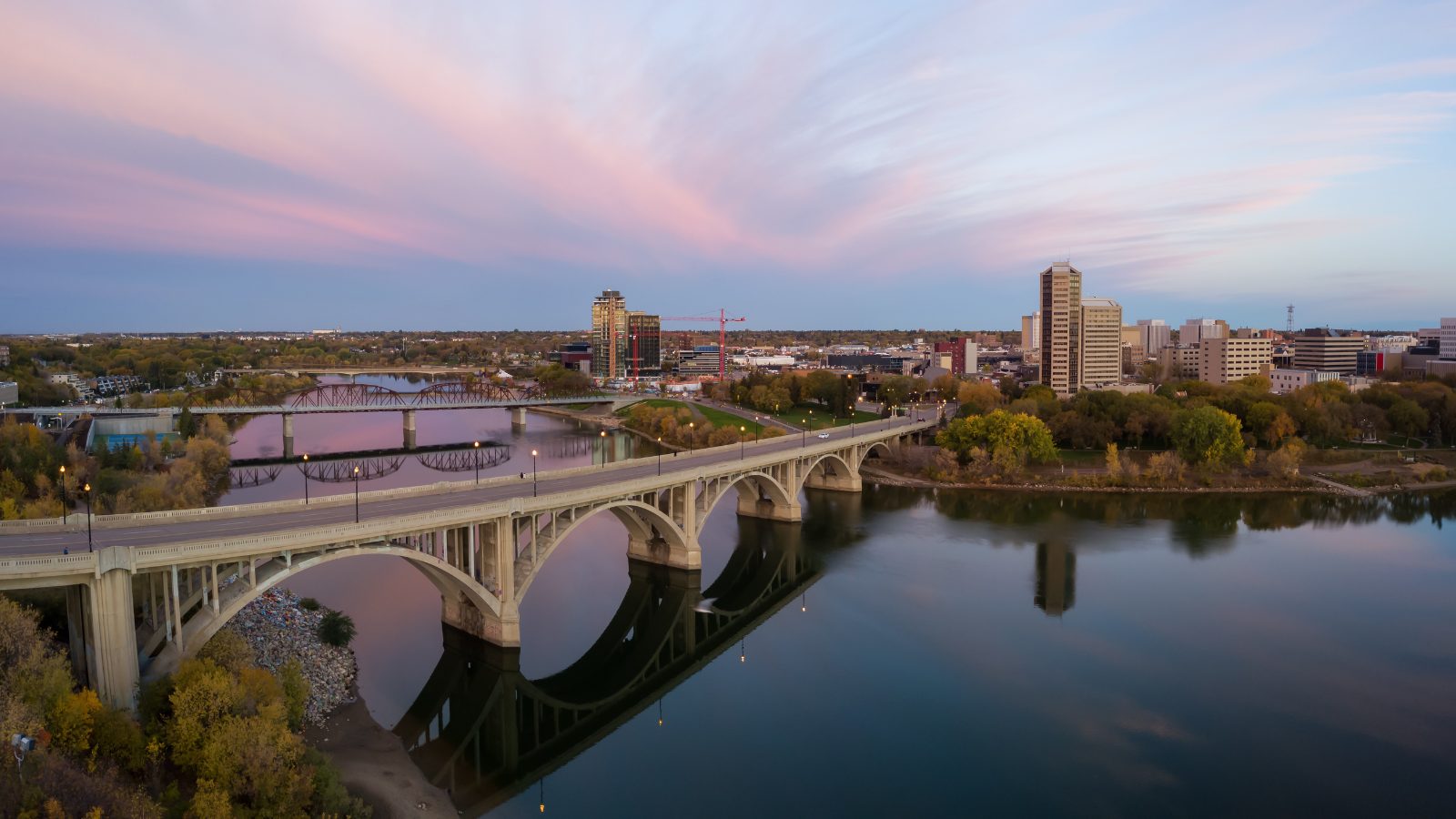 With gas prices skyrocketing as of late, you might be rethinking your family's schedule of upcoming events these next few months. Though heading out of town every weekend isn't looking particularly appealing this summer, that doesn't mean you're in for a season of boredom. Whether you're new to the Paris of the Prairies or are a seasoned Saskatoonian, here's your go-to guide to the city's local hot spots you should definitely check out this summer!
Takes place at River Landing starting at 2 PM on June 18th!

Tons of events planned including:

A stage concert featuring local 2SLGBTQ+ talent

Market of local businesses, artisans and artists

Delicious food

Family fun area for all ages supported by Grosvenor United Church

Beer gardens hosted by Alt Hotel
Truly unique theatre experience with the South Saskatchewan River as your backdrop

First show on July 2nd and goes until August 21st!

Catch one of three mainstage shows:

Cymbeline by William Shakespeare – July 2nd to August 14th

Shakespeare's Will by Vern Theissen – July 14 to July 31st

Iago Speaks by Daniel Macdonald – August 8th to August 21st
June 30th to July 7th at The Bessborough Gardens, Broadway Theatre, Amigos Cantina, The Basement, Victoria Park, Maurice Drouin Lounge and DTN YXE

Each summer, Saskatoon plays host to hundreds of world class artists and 75,000 hungry music fans for jazz, blues, funk, pop and more!
July 28th to August 6th on Broadway Avenue from 12th Street to Main Street

Celebrate local, provincial and international artists through in person and online performances in various locations 

Food trucks, artisan vendors, carnival games, accessible washrooms and much, much more!
August 9th to August 14th at Prarieland Park

Saskatchewan's largest summer event with 6 days of non-stop entertainment!

Rides and entertainment for endless family fun
August 19th to 21st

Saskatchewan's Classic Rock Festival feature an outstanding line-up of Canadian Classic Rock bands

RAIN or SHINE outdoor music festival in the Delta Bessborough Gardens at the Delta Hotels by Marrio Bessborough
Something on Sundays: Takes place from 1 PM-4 PM every Sunday featuring a new artmaking activity each week. SoS is free to attend, no admission or registration required!

Remai Modern also hosts Public Tours on Saturdays & Sundays
Get a unique tour experience of Saskatoon on the South Saskatchewan River all summer long!
The perfect little get away from the city with panoramic views of the river and with the relaxing countryside and scenic gardens

Delectable homestyle meals and unforgettable Saskatoon berry pie. Need we say more?
All generations can explore the beautiful park landscape with intimate gardens, historic buildings and a variety of western Candian animals and exotic species 

Saskatchewan's only CAZA-AZAC accredited zoo
Can't wait to check them out as an official Saskatoon resident but haven't found your dream home yet? We can help! Looking for even more fun to keep the kiddos entertained, check out our blog!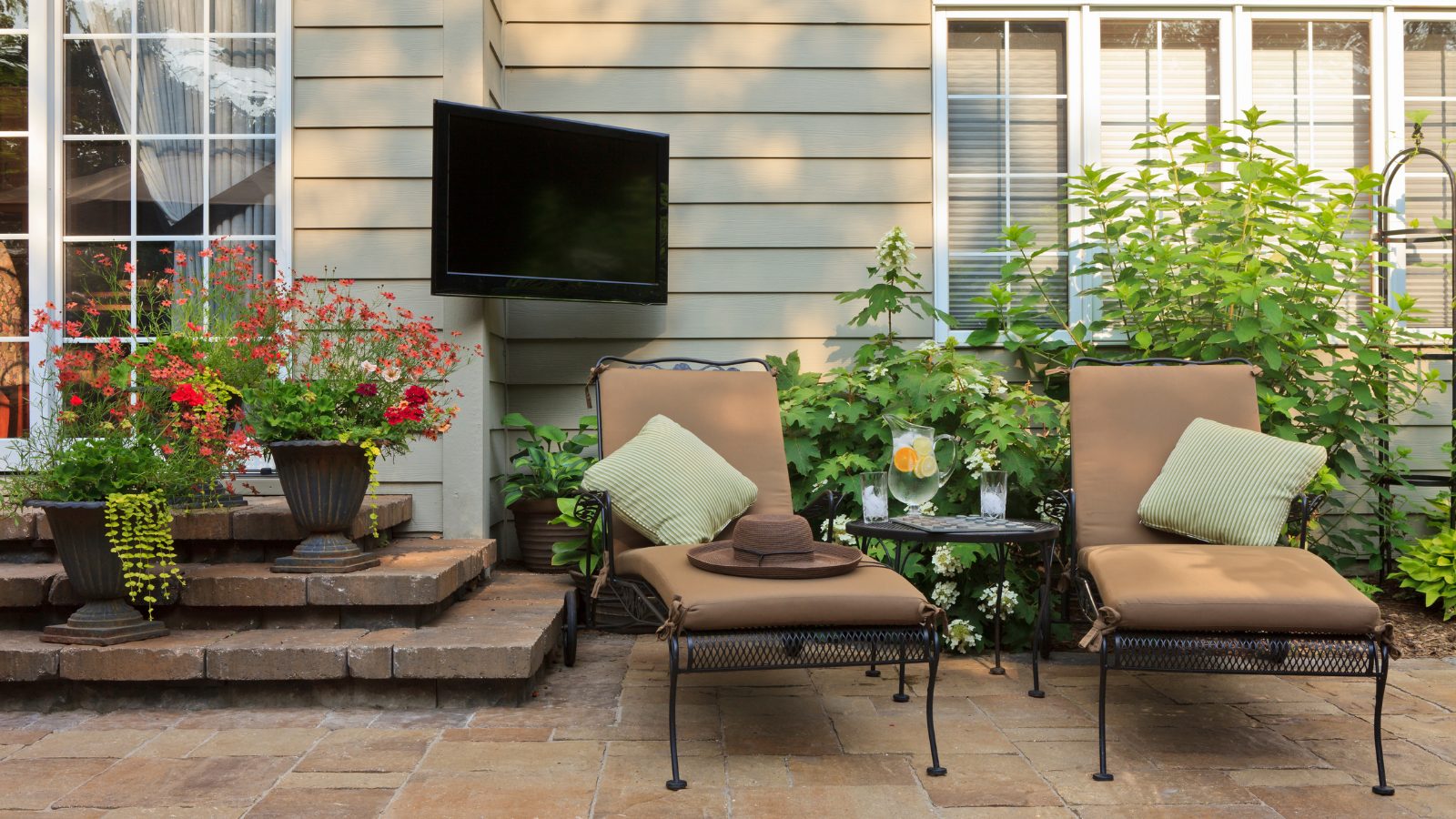 The sun is shining and the lush greens are getting more vibrant, meaning it's almost officially summer in Saskatoon! The city has plenty of activities and attractions built for you to live your warm summer days to the fullest. However, for the more introverted soul, a retreat is in order. What better place than at home? Make the most out of your summer by making the most out of your outdoor space. Whether it's a tiny patio or sprawling green, create your outdoor haven with these ideas, perfect for being the ultimate host or enjoying a little R & R on your own. Not to mention invoking the envy of all your neighbours and friends!
Supreme Lounging
Why not enjoy nature in comfort? Give your backyard a tropical feel with lounge chairs, chaise lounges and hammocks. Up the coze-factor with an outdoor sectional if you can swing it and complete with side tables, candles and a glass of wine. Or, create an outdoor lounge bed with a platform bed frame, futon mattress and outdoor fabric cover, tossing on some outdoor pillows for comfort.
Can't squeeze in a camping trip? No need to miss out on the best part–campfires! Take your outdoor lounge space to the next level with a fire pit. Easy to find and even easier to DIY!
Movie Night Under The Stars
Going out to the movies can be pricey, but enjoying your favourite movies under the stars is priceless. All you need to do is a taut, white sheet spread onto a flat surface (the sides of the house or garage work great), projector and phone or laptop. No access to a projector? No sweat. Make your own with just a shoe box, a magnifying glass and some cardboard.
Cheers!
No need to sort out a DD for this commute. Repurpose an old table or desk or get a little crafty with some cinder blocks and a few boards. Grab your speaker, ingredients for your favourite cocktails and glasses. Add some of those cute little umbrellas for extra flare.
A Bit More Than A BBQ
Most of us already have the standard patio set. Dress it up with some comfy cushions and the twinkle of fairy lights overhead. Even better yet, a chandelier is perfect for lending an extra special touch with a hint of formality and magic.
That Ahhhhh! Moment
Last but not least, embrace the serenity of nature with a mediation and yoga space in the comfort of your backyard. Bring in calming scents with strategically placed plants such as lavender and a standing tent or cabana.
Have your eye on a few ideas you want to try out but haven't found your Saskatoon dream home with the appropriate space to transform? That's where we come in! With our combined years of experience, we can help you find your forever home.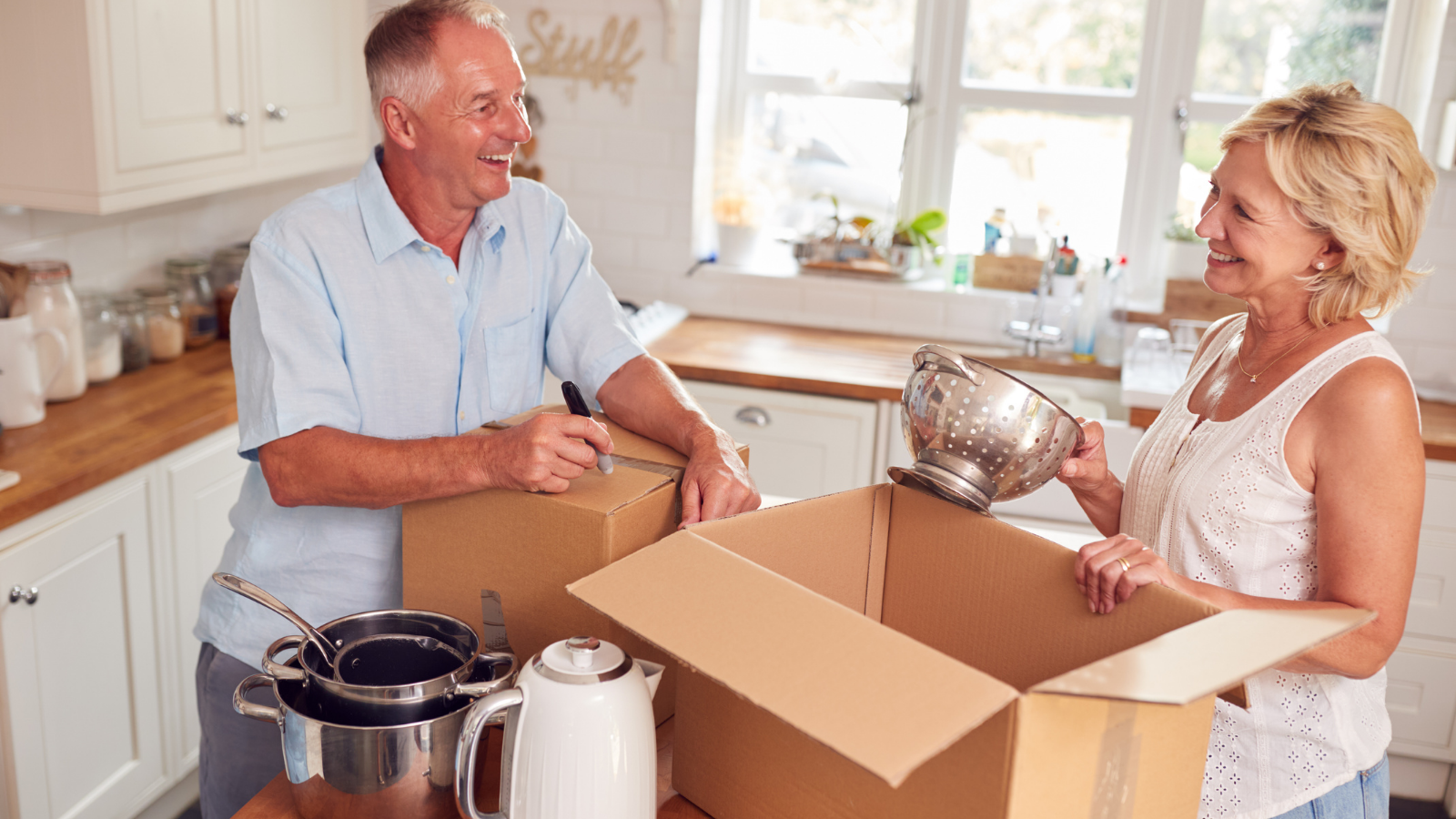 Summer is quickly approaching, which for most folks means that it is time to undergo the great purge–getting rid of unnecessary clutter in exchange for feeling refreshed and ready for some much-needed relaxing. That is perfectly understandable, considering the unbeatable summers that Saskatoon offers. However, chances are that if you've ended up here, you're likely preparing for the big move and don't want to be carrying around the extra stuff you'll end up throwing away later. Or, maybe you're retiring and looking to cut back on expenses. Perhaps there's just too much extra space as the empty nest syndrome starts to kick in? Either way, downsizing to a smaller home is looking better and better. 
The Perks
As counterintuitive as it sounds, switching out for a smaller space can be incredibly freeing. Larger homes can take a lot of upkeep, and you can find that you feel you're constantly cleaning, exhausted from fixing maintenance issues or spending a small fortune for others to do it for you. Moving into a smaller home or condo can be more suitable to your needs while also decreasing your property taxes, home insurance, maintenance expenses and house utilities, freeing up your cash flow for breathing room. 
Additionally, your property has likely appreciated over time, making for a satisfactory return on your investment. Especially with the current need for housing inventory, it's also a wonderful opportunity to allow some growing family to make the most beautiful memories in the home as you did. 
Downsize vs Declutter
Depending on where you are moving, a simple declutter may be in order. However, if there's a drastic change in square footage, there will need to be a different approach. The difference between decluttering and downsizing is the purpose of appearance and functionality. Instead of storing it away, you remove it from your home entirely. 
Tips
Anyone that has ever moved before knows all about the stress of it. Therefore, it's best to start downsizing as soon as it is decided. We know it's not simple, so here are some top tips for a successful transition!
Measure the new space and evaluate what is really important to you

Find a place for everything

Divvy up sentimental items 

Sometimes it is easier to offload your belongings knowing that it is going home to someone that will appreciate them

Be a generous giver

Be a generous giver

Start small and focus on one room at a time 

Ask yourself: 

Do I want it?

Do I use it?

Do I need it?

Do I like looking at it?

Minimize the duplicates

Have a yard sale

Go digital as much as possible 

Bills, paperwork, music, movies, etc
Thinking about selling and haven't found your dream home for this next exciting new chapter? We can help!