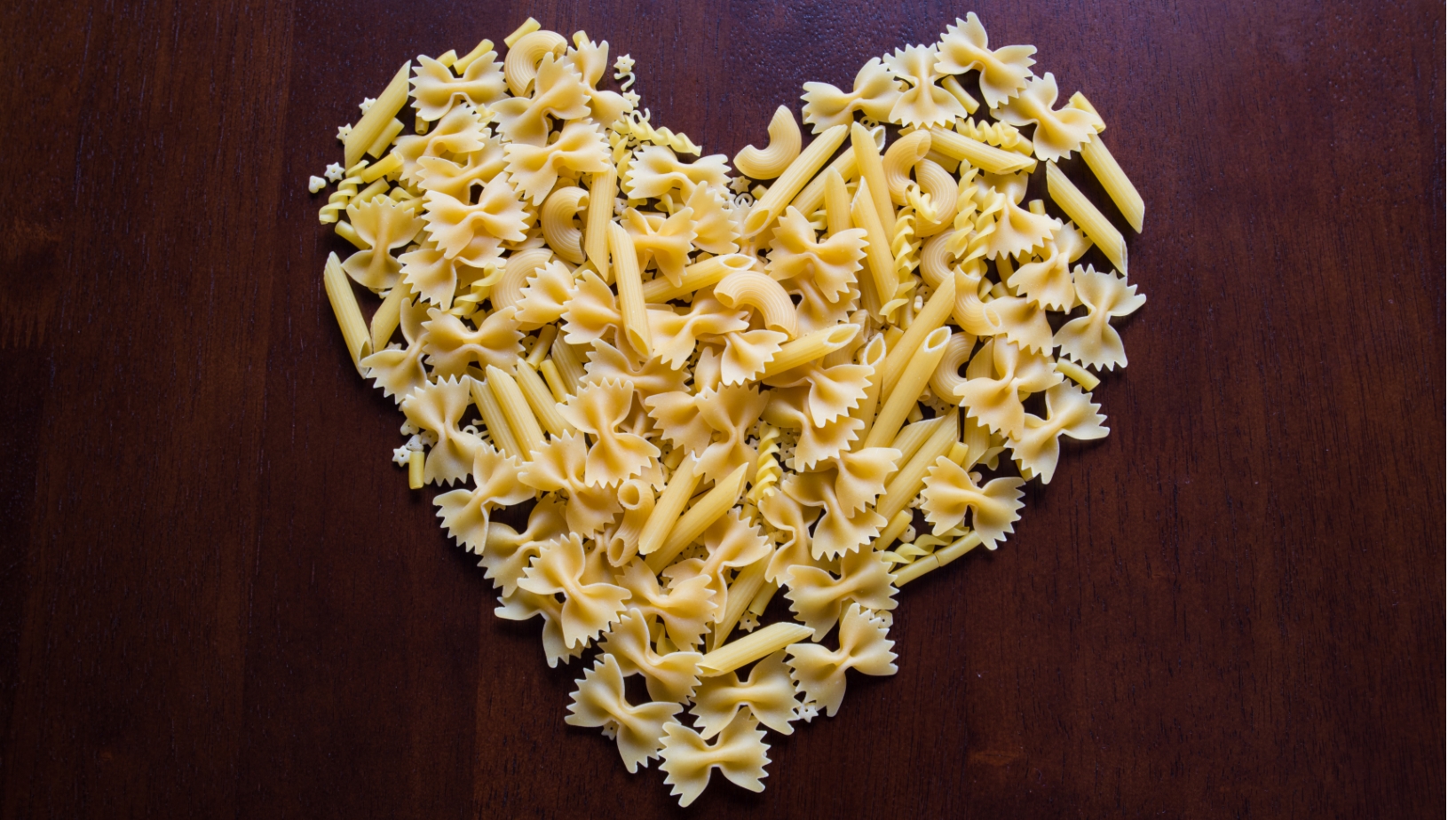 Valentine's Day is a lovely excuse to get together with your partner for a date night or go out and eat some delicious food with friends. Here are a few fantastic locally-owned restaurants specializing in pasta dishes located in downtown Saskatoon.
La Cucina is a locally owned Italian restaurant that uses elevated simple ingredients. It is located in the heart of downtown. The atmosphere is modern and romantic. The food is delicious, and the servers are super friendly.
Their Valentine's Special Set Menu is available on Saturday, Feb 11th and Tuesday, Feb 14th—priced at $125.00 a person. See menu below.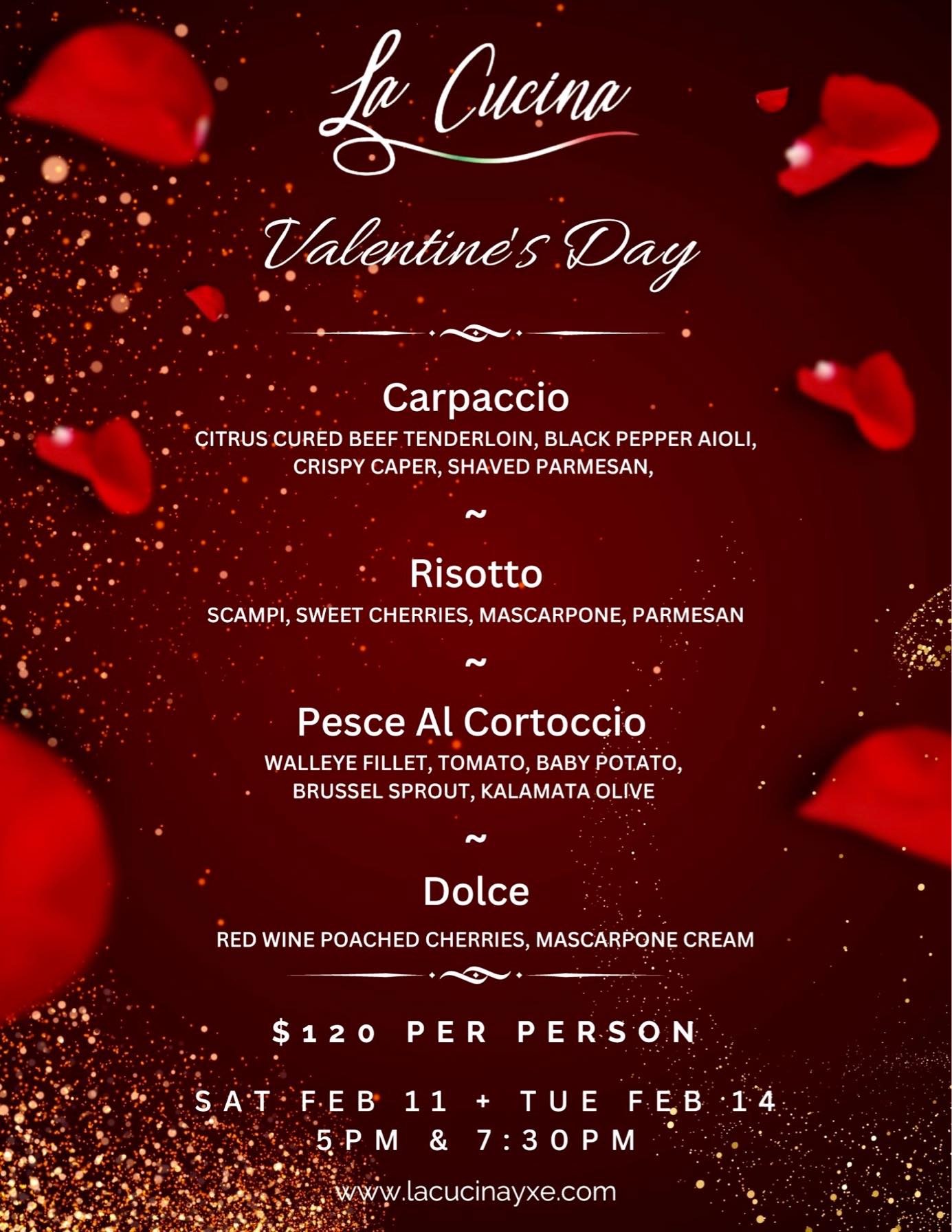 Primal is another locally-owned pasta restaurant. Pasta is handmade with heritage grains and featuring meat forward dishes made with ingredients from locally owned farms—located on 20th street near downtown. The quaint and cozy atmosphere is sure to draw anyone in. Book into this place quickly because the tables fill up fast. The servers know the menu front to back and can help you choose something perfect. The food is fantastic, and I have always had a great experience.
Their Valentine's Menu is $80.00 a person. See menu below.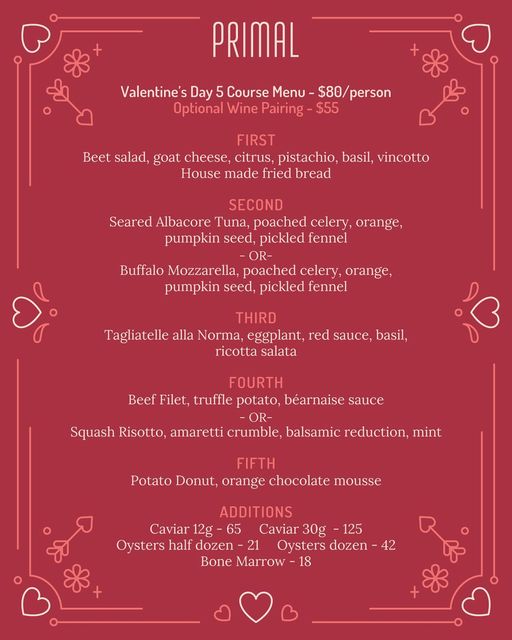 Little Grouse on the Prairie focuses on Italian fusion cuisine and is locally owned. They pride themselves on farm-to-table, locally sourced ingredients. Located downtown on a quiet street, away from the bustle. They have a uniquely classic atmosphere with large windows for people to watch. Their food is exceptional, and I always leave feeling fulfilled. 
Their Valentine's Menu is $95.00 a person. See menu below: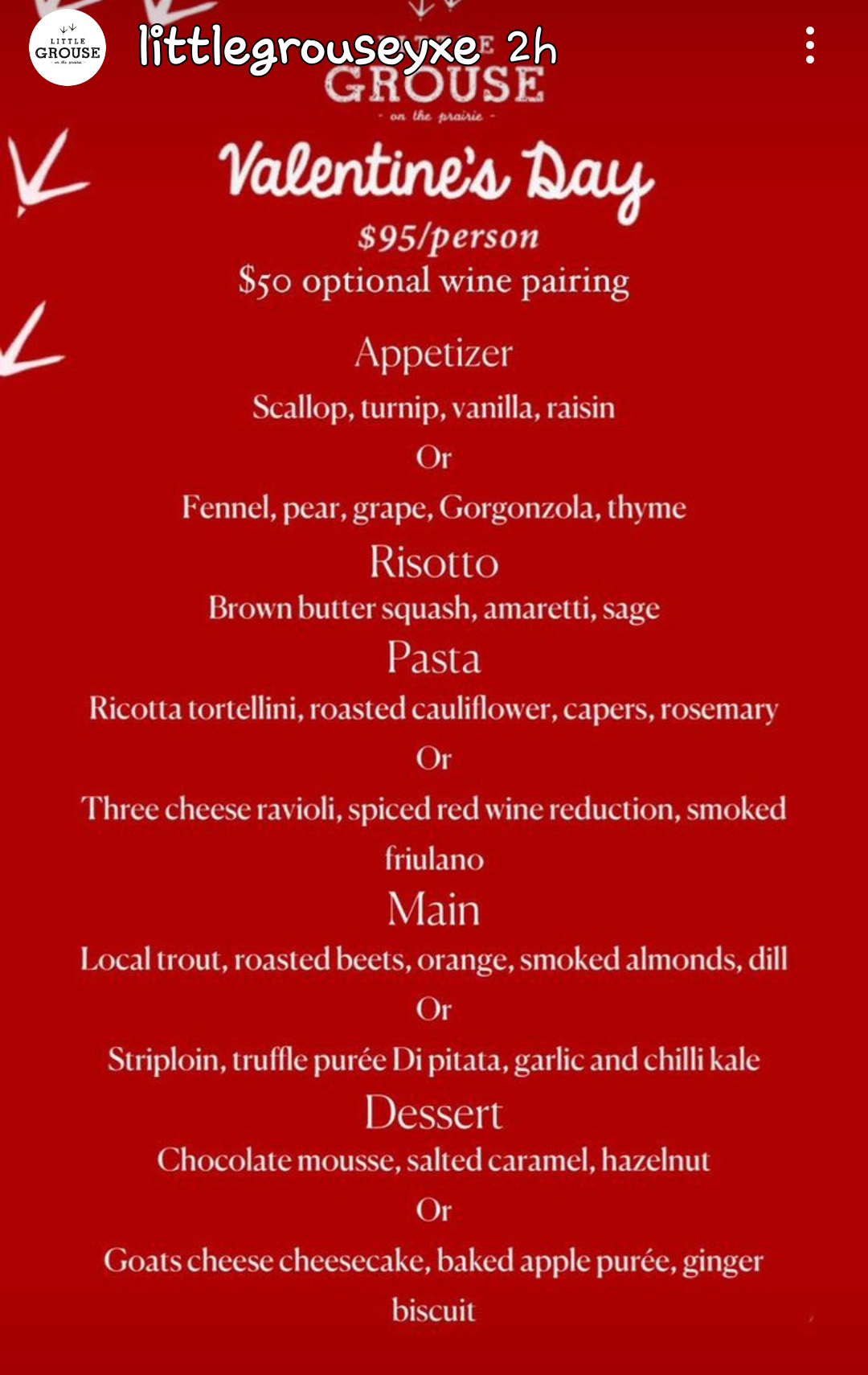 If you are interested in any of these great choices. I recommend booking a table as soon as possible. If you are unable to make it for Valentine's supper, enjoy fantastic food anytime at any of these restaurants.
Contact your local REALTOR® if you want to move closer to any of these great places!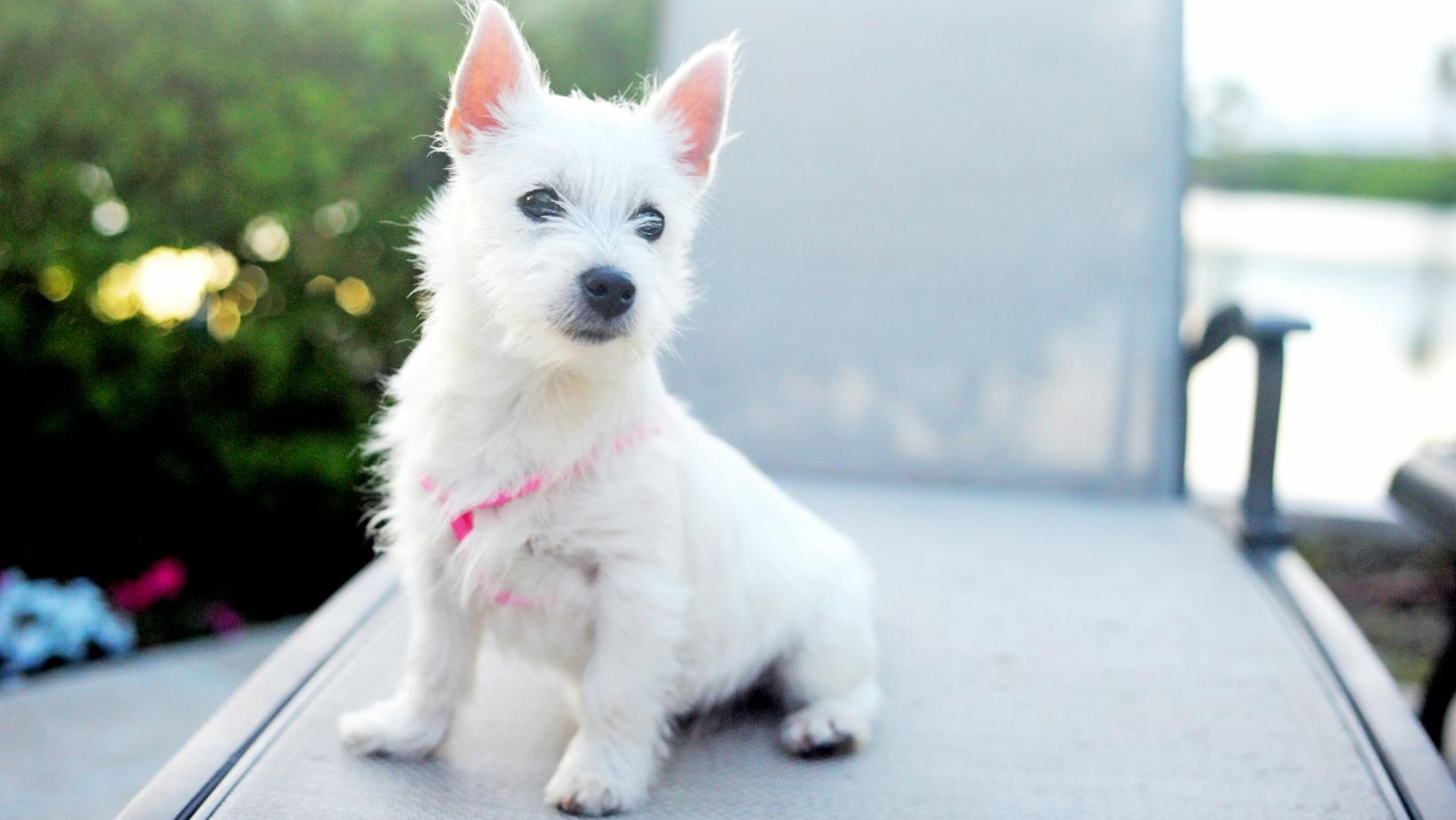 Saskatoon has a variety of restaurants, but have you ever wanted to bring your four-legged friend along for a meal? 
Never leave your dog at home again with these delightful restaurants with pet-friendly patios.
Prairie Sun is located just after the bridge on Broadway. It is easily walkable with your furry friend from downtown and surrounding neighbourhoods. Sit down, drink a beer and eat some delicious food on their sunny patio, which is open for dogs and people alike. Prairie Sun started as just a local craft beer brewery and has expanded into the restaurant hot spot it is today.
The Rosewood location of Leopold's Tavern has a great dog-friendly patio, enclosed with a backyard vibe. The patio features an exclusive pet and person-side entrance. The staff graciously greets you with a treat for your dog. Enjoy elevated pub food and a great selection of drinks at the Tavern.
Stumbletown is a new establishment on Quebec Avenue, off Idylwyld—an easy walk from Mayfair or Caswell Hill. The quaint patio is a great place to bring your dog, have a few drinks, munch on some snacks and unwind. The distillery makes various flavours of gin and gin cocktails. On your way out, grab a bottle of gin to take home!
Cohen's is located in Riversdale on the corner of Idylwyld and 20th Street. You can't miss the curved dark blue building! There is a small, yet mighty, patio for you and your dog to enjoy, which is very walkable from downtown, Riversdale, or other surrounding neighbourhoods. They have lovely drinks and an eclectic menu — sure to please anyone. 
City Perks is an adorable local cafe in the heart of City Park. A semi-enclosed deck is an excellent place for your pup, and it's well shaded with mature trees and table umbrellas—a quick walk from the river pathways and parks along Spadina. The cafe's food, drink and dessert menus are incredible. Bring your dog and stay for the cheesecake.
Make any outing more enjoyable by bringing your dog with you to these yummy Saskatoon restaurants. All of these eateries have a nice patio space to share food, drinks, and a water bowl with your four-legged friend!