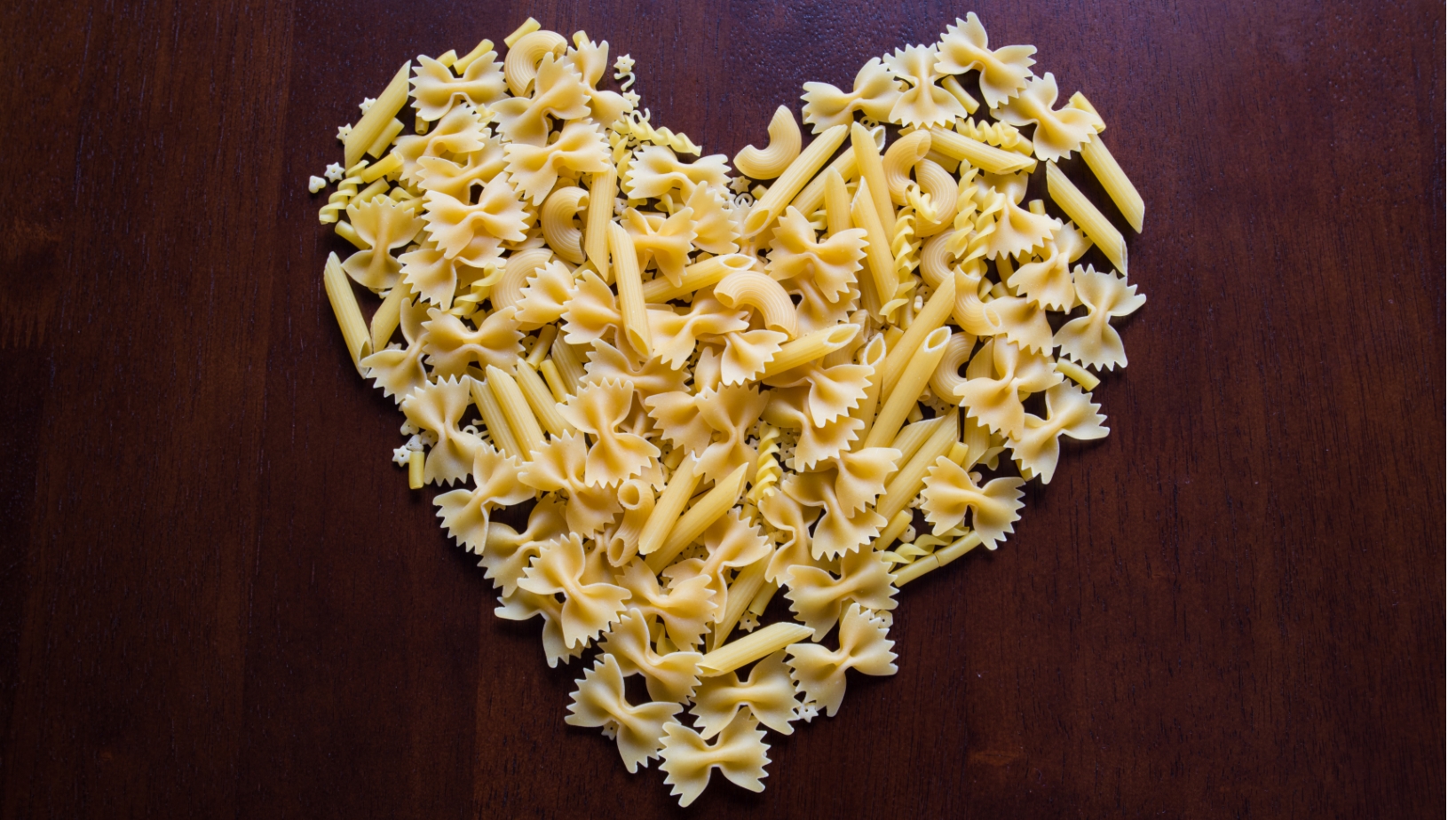 Valentine's Day is a lovely excuse to get together with your partner for a date night or go out and eat some delicious food with friends. Here are a few fantastic locally-owned restaurants specializing in pasta dishes located in downtown Saskatoon.
La Cucina is a locally owned Italian restaurant that uses elevated simple ingredients. It is located in the heart of downtown. The atmosphere is modern and romantic. The food is delicious, and the servers are super friendly.
Their Valentine's Special Set Menu is available on Saturday, Feb 11th and Tuesday, Feb 14th—priced at $125.00 a person. See menu below.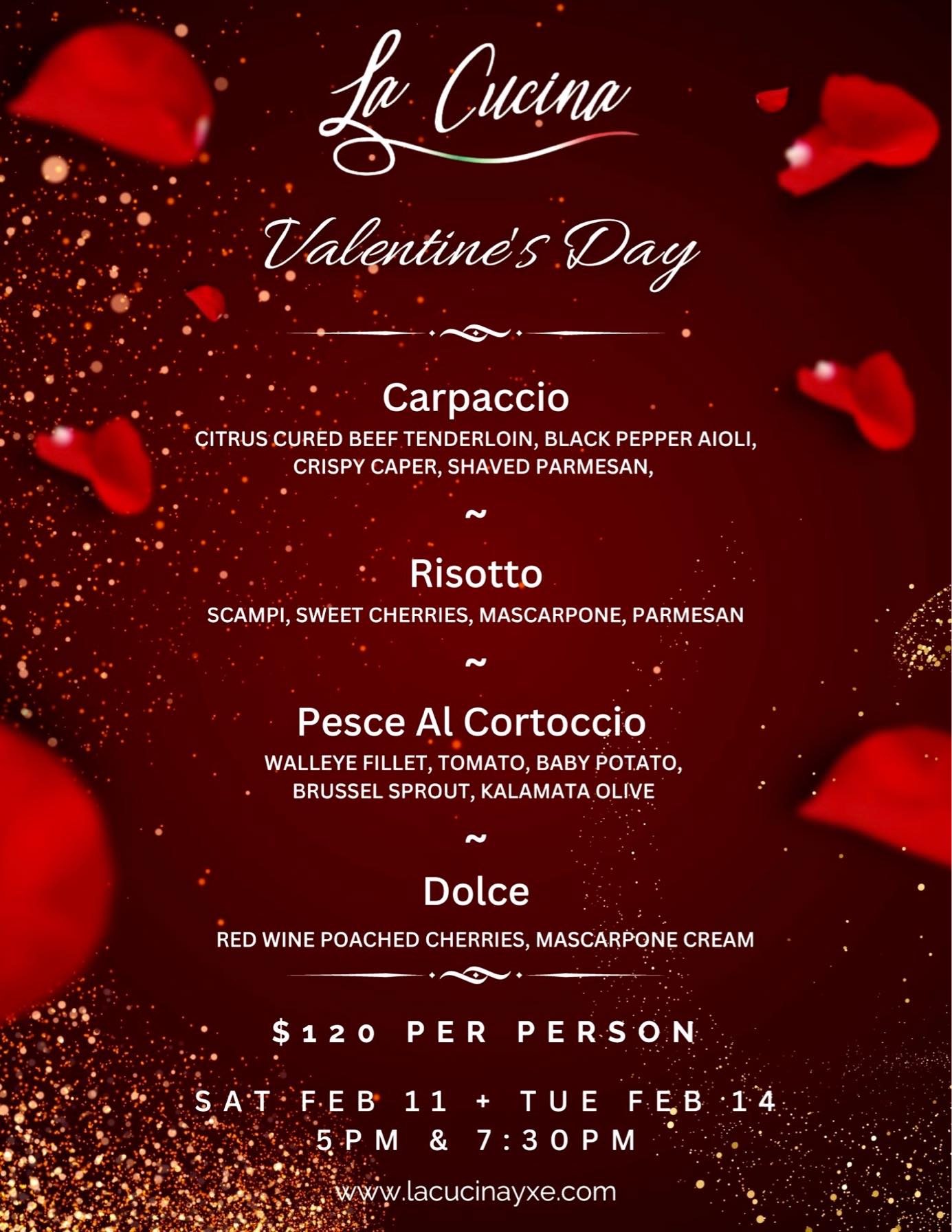 Primal is another locally-owned pasta restaurant. Pasta is handmade with heritage grains and featuring meat forward dishes made with ingredients from locally owned farms—located on 20th street near downtown. The quaint and cozy atmosphere is sure to draw anyone in. Book into this place quickly because the tables fill up fast. The servers know the menu front to back and can help you choose something perfect. The food is fantastic, and I have always had a great experience.
Their Valentine's Menu is $80.00 a person. See menu below.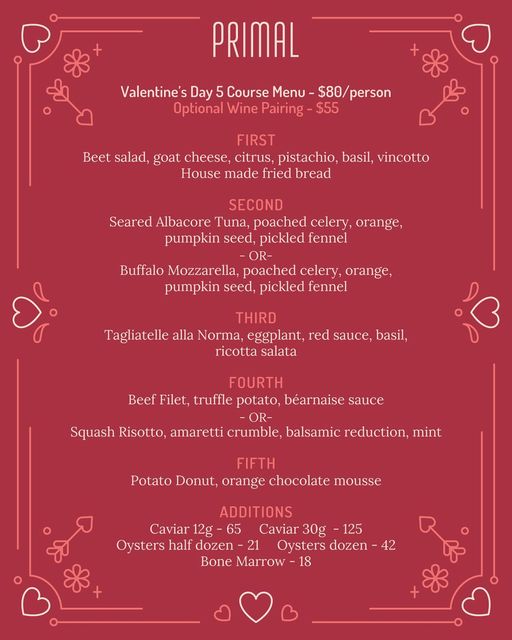 Little Grouse on the Prairie focuses on Italian fusion cuisine and is locally owned. They pride themselves on farm-to-table, locally sourced ingredients. Located downtown on a quiet street, away from the bustle. They have a uniquely classic atmosphere with large windows for people to watch. Their food is exceptional, and I always leave feeling fulfilled. 
Their Valentine's Menu is $95.00 a person. See menu below: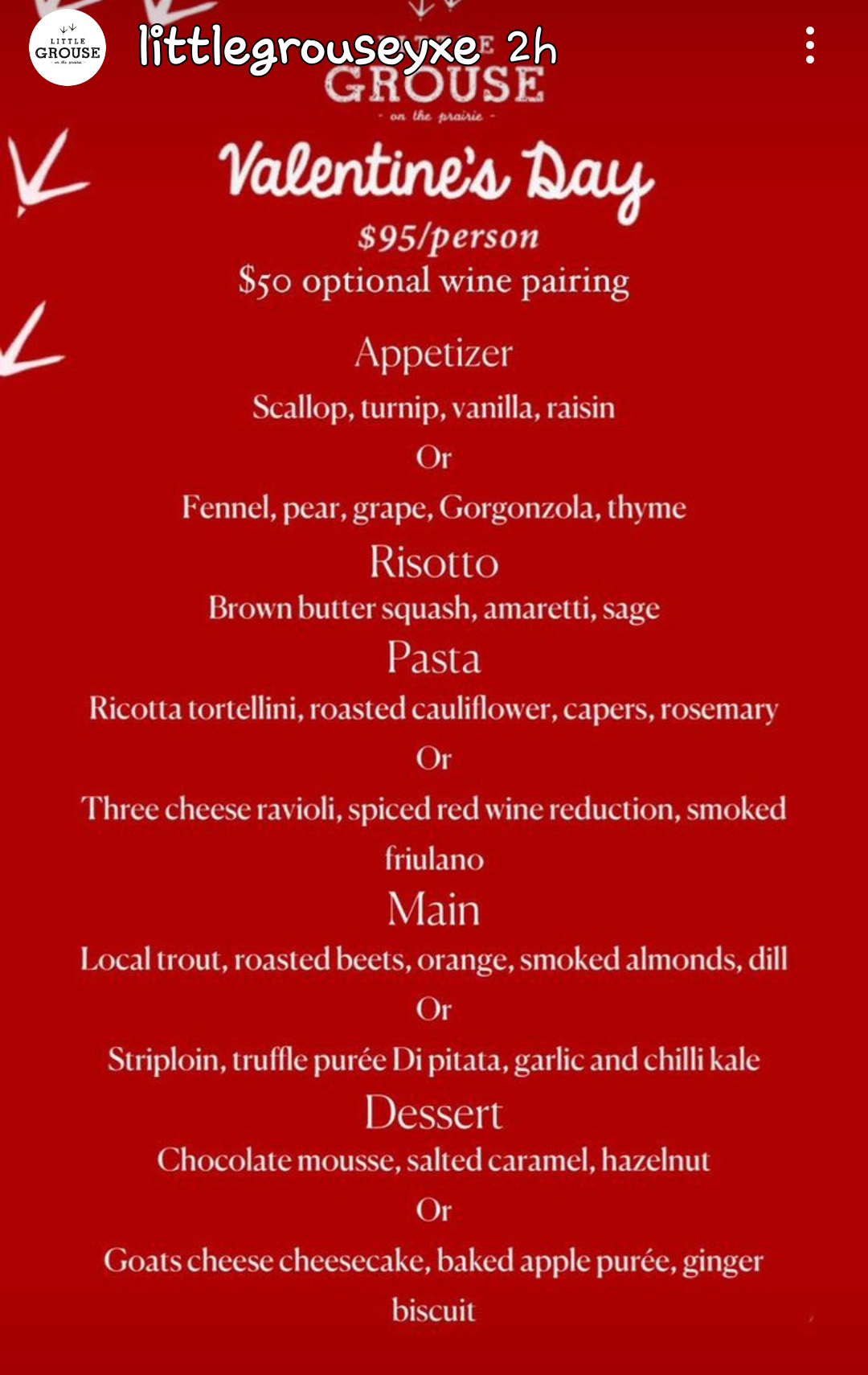 If you are interested in any of these great choices. I recommend booking a table as soon as possible. If you are unable to make it for Valentine's supper, enjoy fantastic food anytime at any of these restaurants.
Contact your local REALTOR® if you want to move closer to any of these great places!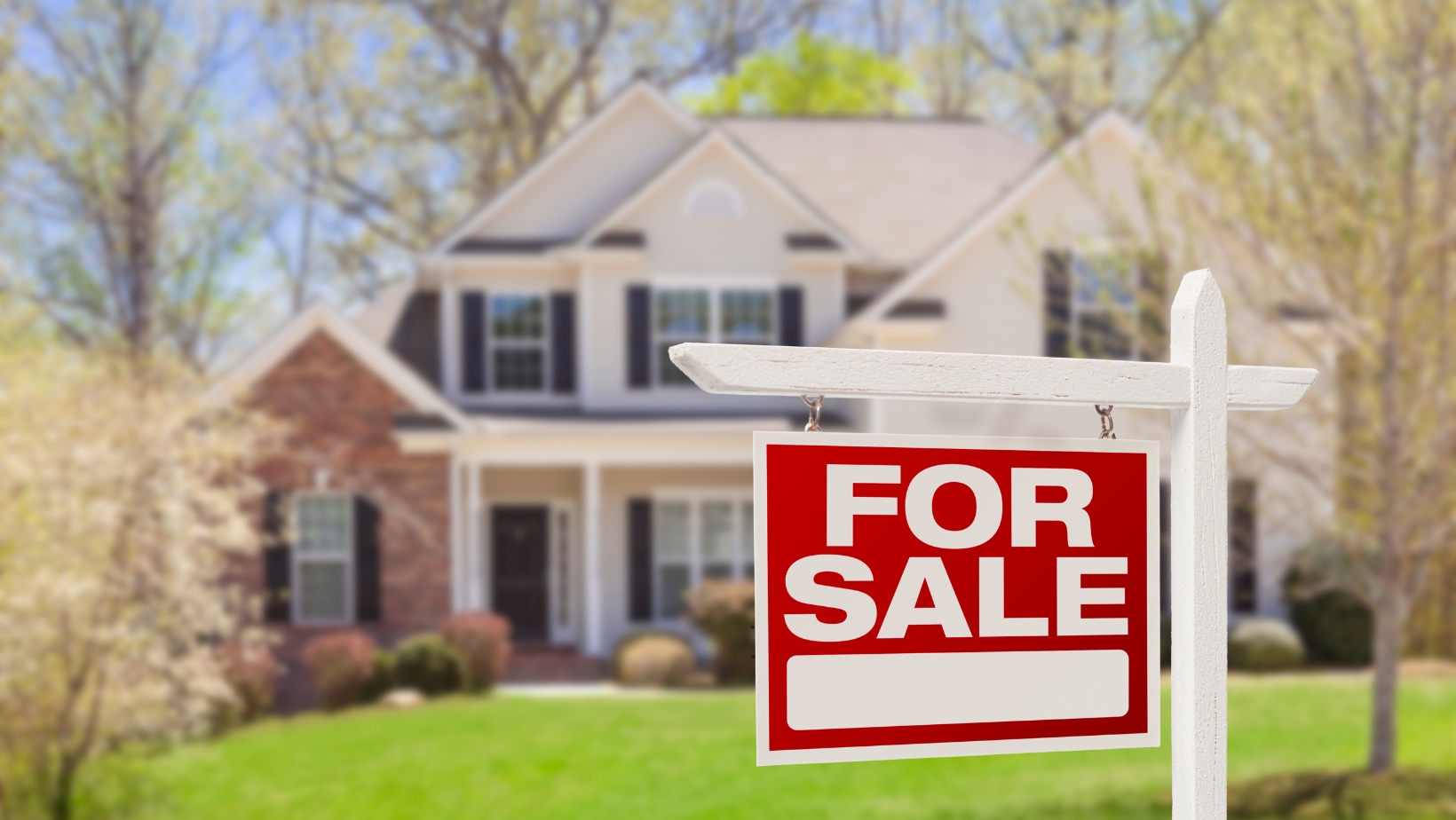 Selling your home can be stressful. However, doing these nine projects before putting your home up for sale could sell your home faster and for a greater price. 
Apply a Fresh Coat of Paint
A fresh coat of paint makes your home shine and smell brand new. Paint the whole home with neutral colours to get buyers to see the home's potential. 
If you have lived in your home for 10+ years, there's a good chance the paint is dingy, has marks on it and needs a good sprucing up. You may overlook paint peeling in your house daily, but buyers and real estate agents won't.
Accent walls should be repainted to match the rest of the walls.
Wash the Windows
Cleaning your windows will allow all the natural light you have to flood into the home. Window cleaning is one of those things we seldom do as homeowners. I have never washed the windows on my house so they would need a good deep clean if I were selling!
Think about hiring a professional to clean your windows and exterior before putting your home on the market.
Do a Deep Clean
Clean your home from top to bottom before showing your home from the ceiling fan blades to the picture frames, wall and baseboards. Show off the true potential of your home by cleaning all surfaces thoroughly. Remember to clean the floors under large appliances, like the fridge and stove.
Declutter
Decluttering is a great place to start when thinking about selling your home. Remove personal items, family pictures and anything that makes the room feel smaller. Thinning out some furniture and clearing off table tops and counters will make the house feel more significant to buyers. 
Also, remember that not everyone has pets, so remove any trace of your pet and the clutter.
Get Noticed by Updating the Curb Appeal
Landscaping gives the buyers the first impression of what they will find inside the home they are viewing. Your local garden center can help you decide the best way to get the most bang for your buck.
Simple changes such as reseeding the patchy lawn, adding new mulch around trees and adding colourful flowers boost your curb appeal.
Address Pests
Pests can inhabit your home without notice. However, if pests are noticeably present, get pest control to remove them from your home. Cleaning up the mess and initiating the removal of pests is a good place to start.
Upgrade Your Cabinets
Homeowners spend a lot of time in the kitchen, and it is the most viewed photo in the listing. Refreshing cabinets can greatly impact the sale of your home—either repaint or stain the existing cupboards. Replace the doors or drawer facades, then change the hardware to modern knobs and handles. Fix faulty drawers and doors so they all work correctly. If all those things are out of budget, giving the cupboards a good deep clean inside and out will work wonders too! 
Add a Backsplash
Another excellent way to update your kitchen is to change out the backsplash. Upgrading your backsplash is a cost-effective way to boost your kitchen's appeal. 
Choose a backsplash that complements the existing countertop, floors, cabinetry or all three! The best part about adding a backsplash is it adds a little personality to the space and protects the paint from water damage and splatters while you are cooking. 
These are easy projects that take little time to tackle but are surefire ways to boost your home's appeal to buyers. Try them out for yourself!
If you want to buy or sell a home, contact your local REALTOR® today!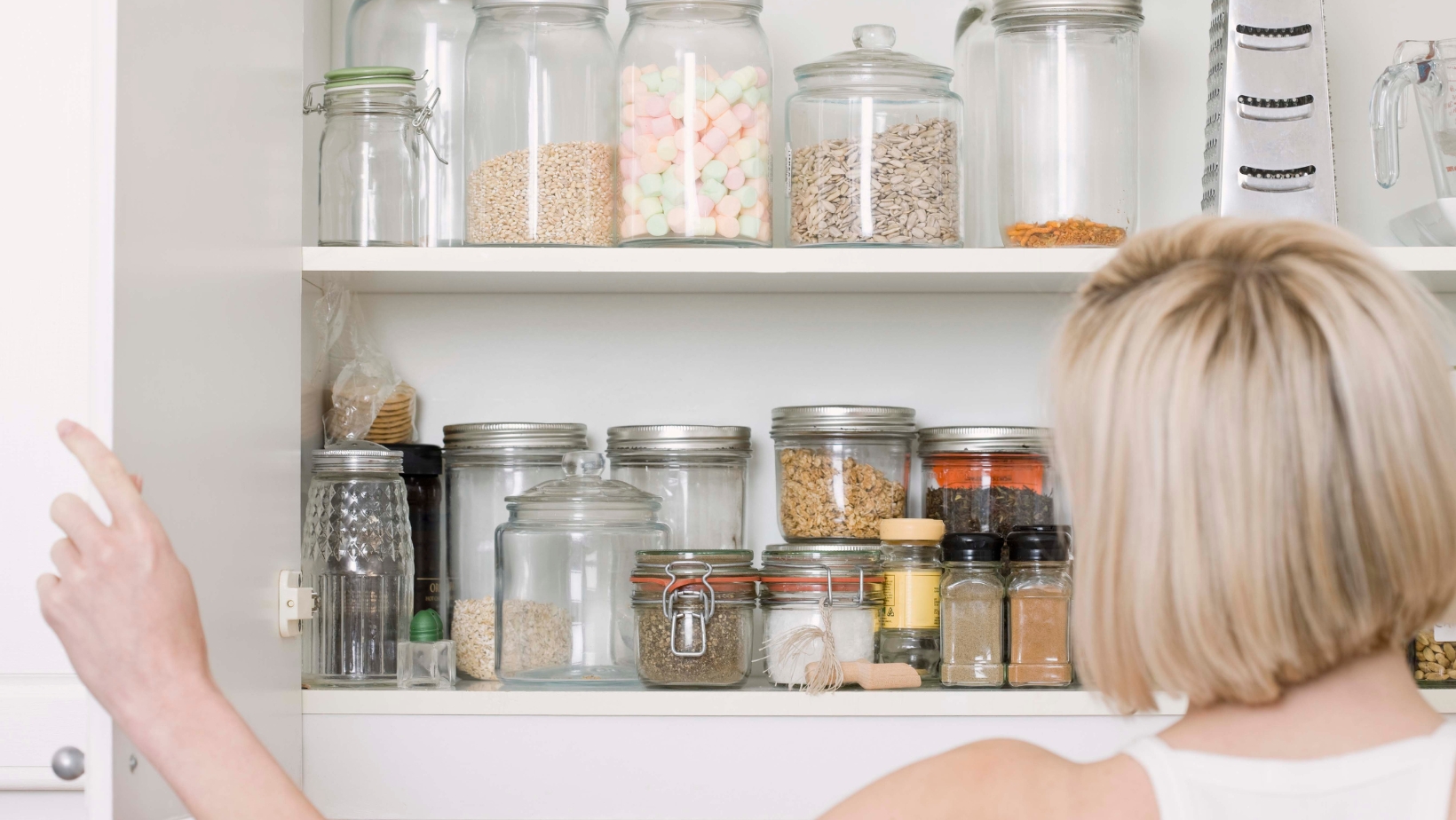 If your kitchen is anything like mine, the cupboards are always in disarray, and you have about three bottles of cumin and two bottles of opened soy sauce. We all could use a little organization when it comes to our kitchen. Here are a few handy ideas to get your kitchen organized.
Start with a Clean Slate
Take out everything in your cabinets and start fresh. Hear me out. Taking everything out might seem like a pain, but you can also clean each cabinet surface thoroughly before putting it all back in. Doing so will also help you visualize how many things you keep hoarding in your kitchen and allow you to group similar items.
Declutter Kitchen Cabinets
Trash all items that are expired. You will be surprised by the number of forgotten items that linger in the back of cupboards. Donate all the things still in good condition that will go unused.

Get rid of items you can't remember opening or that are broken or damaged. 

Mugs, this is the item in my cupboards I have too many of, but can't seem to part with them. Please take my advice and purge your mug collection. Keep your favourites and a couple for the potential company but donate or regift the rest!
Plan the Layout
Decide what items you use most frequently and store the less used items out of the way. Then choose what things can go in what areas, and put them near the appropriate places, such as spices and oil near the stove, tea and coffee near the pots, and dishes near the sink and dishwasher.

Small appliances and lesser-used items like platters can be stored on out-of-way shelves.

Kids and pets will benefit from ideal placements, like kids' snacks in a lower cupboard so they can easily reach themselves. 
Add Organizers
Once everything is removed from the shelves, begin assessing what sort of containers are needed to store things more efficiently. 
Turntables are great for bottles and condiments—group them, such as oils, dressings, and sauces.

Pan & Lid organizers are fantastic. I have just heard of these. They will neatly store all those random lids, containers and pans you have.

Small, shallow bins can easily store sauce packets, bags and small items.

Pullout shelves and drawers can give instant access to items towards the back of the cabinets. 

Expandable spice racks and shelf rises are ideal for canned goods. They will quickly let you see what you have in your cabinets in a tiered system.
Labels
The ultimate organization system is adding labels to items or bins. Doing so will allow everyone to return items exactly where they were—reducing the chance of the cupboards getting disorganized again. Labelling is only for some. Choose this as a step if you think it will work for you.
Keep Ingredients in Packages vs. Transferring to Containers
Transferring products to containers is another tip that might only work for some, but decanting products from their packages will make the kitchen look even more neat and organized. Decanting in clear jars will allow all your products to be seen and the amounts left. If you choose this method, ensure that you add labels with due dates or recipes to the bottom of the jar. 
Keep Kitchen Cabinets Organized
There is no secret to keeping kitchen cabinets organized. No amount of labelling, decanting and cleaning will keep everything organized 100% of the time. Every six months, I suggest going through items and throwing out or donating what isn't needed. If you have extra time, wipe down the shelves and cupboards while your at it.
Now that you have great ideas for organizing your kitchen, it's time to put them to good use! My favourite find from creating this blog is the pans and lid organizer—I will purchase one right away! Winter is the ideal time to maintain your home and get organized!
If you need help purchasing a home, contact your local REALTOR® today!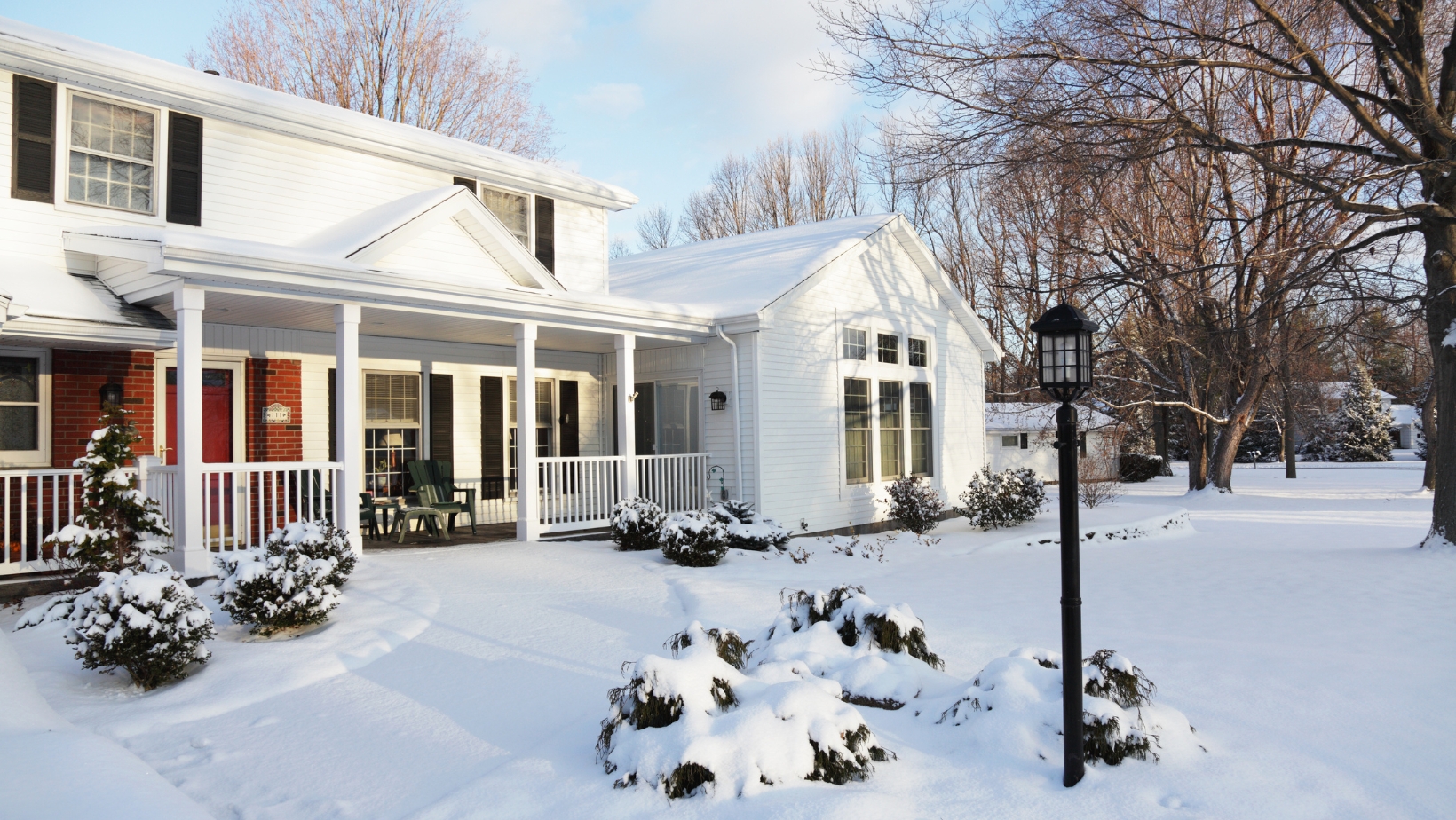 The winter months are long and arduous, not only for yourself but for your home. Here are a few maintenance tips to do and keep in mind over the colder months.
Change Your Furnace Filters
Ventilation is crucial in winter, as we spend most of our time indoors. In frigid weather, our furnaces work harder than ever, and a clean filter can help it immensely. The filters are easily replaced but often forgotten about.
While considering furnace air circulation, check your kitchen and bathroom exhaust fans to ensure they work correctly and remove moisture from the air. An easy method to check fans is holding a tissue up to it and seeing if it gets pulled into it. If it seems amiss, clean the fan thoroughly or replace it.
Foggy Frost-Covered Windows Means Weeping Windows
If you notice your windows are accumulating condensation or even frost, there could be various reasons. It could be faulty windows, humidity or poor ventilation. Properly investigate windows with these issues because weeping windows can lead to mould and compromise the window's structure. Purchasing a hydrometer will allow you to check the humidity throughout your home. If the humidity levels are higher in certain areas, buy a dehumidifier. If the humidity is low, invest in a humidifier. Your home's humidity should be at 40-60%.
A simple fix to try out first is to caulk around windows and doors—remove old cracked caulking and re-apply. Replace the seals and weather stripping around all windows and doors to stop cold drafts from coming in rather than cranking up the heat.
Chimney Inspections
Chimneys should need to be inspected annually, especially if there is a fireplace at the bottom. If you have furnace ventilation out the chimney, it should be through a metal pipe, and fewer issues can arise.
Inspect the chimney for creosote or soot. Both can be serious fire hazards—chimney fires can spread rapidly through your home. Also, make sure there is no damage to the chimney. A block or crack can lead to toxic fumes, such as carbon monoxide, entering your home. Even with a gas fireplace, it is essential to ensure air flow is coming in and out.
Check Your Smoke Alarms and CO Detectors
Speaking of fire hazards, check your smoke detectors often to ensure they are in proper working order. Replace the batteries or unit if needed. Check the CO detectors also. Write a reminder on the first of the month to check all units, as it's better to be safe than sorry. 
Plug In Safely
This holiday and winter, check all extension cords and power bars to ensure they are in good condition. If they are in bad shape, with exposed cords or tears, don't tape them. Throw them away. Be wary of overloading your circuits.
Watch Out For Icicles
Icicles and ice dams should not be ignored. They usually form on the edges of your home where it's slower to melt, preventing the water from draining off your roof. The backup meltwater can find its way into your home walls and basement. If you see an ice dam forming and cannot remove it yourself, look into hiring a professional to assist you. They can look at the eaves and inside your attic, because you need proper airflow and insulation to prevent ice from forming.
Winterize Your Pipes
Canada has extremely cold winter days. These days can wreak havoc on your pipes. When water freezes, it expands, putting pressure on pipes below insulation or through cold zones. The freezing water in the pipes can cause them to burst and flood your home. If your pipes are outside or close to the outside wall, you can wrap them with insulation. Ensure the exterior hose pipes were drained in Autumn. Invest in non-freeze hose bibs that help prevent pipes from bursting. If you plan to travel this winter, keep your furnace set to at least 18 degrees Celcius to keep your pipes warm while you are away. Call a licensed plumber to fix the problem if you end up with frozen pipes.
Clear Driveways and Walkways
Shovelling driveways and walkways is essential to not only yourself driving and walking but also to pedestrians. Apply pet-friendly de-icer if needed. If you aren't a fan of burning your grass, apply gravel instead. Cracks in your driveway and sidewalks can be a tripping hazard. Removing snow will help expose them. Snow around the bricks of your home should be removed to prevent flaking and spalling.
Travel Smart
Winter and upcoming Holidays mean many of us are going away to families, friends or hot destinations. Be smart about setting up your home when you are away. In addition to keeping the furnace on, also set up light sensors to come on periodically throughout the day, at different time intervals. Install security cameras or smart locks to be notified if someone enters your home. Smart locks also can let people in remotely while you are away. 
Now that you have a good understanding of winter maintenance on your home. You are all set for the winter. There is nothing to do but sit back, relax and get cozy.
Contact your Local REALTOR® to help you find the home of your dreams!