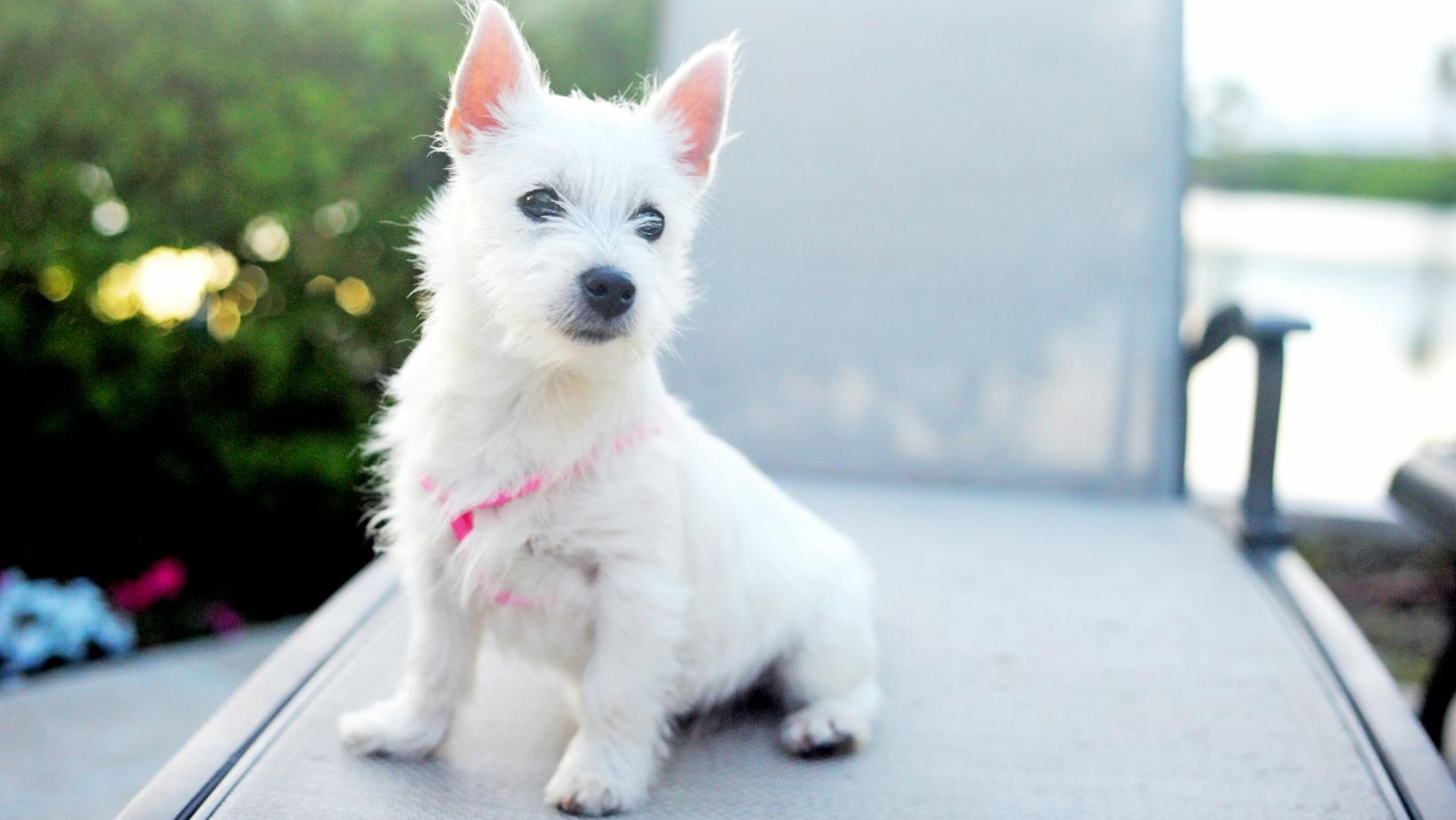 Saskatoon has a variety of restaurants, but have you ever wanted to bring your four-legged friend along for a meal? 
Never leave your dog at home again with these delightful restaurants with pet-friendly patios.
Prairie Sun is located just after the bridge on Broadway. It is easily walkable with your furry friend from downtown and surrounding neighbourhoods. Sit down, drink a beer and eat some delicious food on their sunny patio, which is open for dogs and people alike. Prairie Sun started as just a local craft beer brewery and has expanded into the restaurant hot spot it is today.
The Rosewood location of Leopold's Tavern has a great dog-friendly patio, enclosed with a backyard vibe. The patio features an exclusive pet and person-side entrance. The staff graciously greets you with a treat for your dog. Enjoy elevated pub food and a great selection of drinks at the Tavern.
Stumbletown is a new establishment on Quebec Avenue, off Idylwyld—an easy walk from Mayfair or Caswell Hill. The quaint patio is a great place to bring your dog, have a few drinks, munch on some snacks and unwind. The distillery makes various flavours of gin and gin cocktails. On your way out, grab a bottle of gin to take home!
Cohen's is located in Riversdale on the corner of Idylwyld and 20th Street. You can't miss the curved dark blue building! There is a small, yet mighty, patio for you and your dog to enjoy, which is very walkable from downtown, Riversdale, or other surrounding neighbourhoods. They have lovely drinks and an eclectic menu — sure to please anyone. 
City Perks is an adorable local cafe in the heart of City Park. A semi-enclosed deck is an excellent place for your pup, and it's well shaded with mature trees and table umbrellas—a quick walk from the river pathways and parks along Spadina. The cafe's food, drink and dessert menus are incredible. Bring your dog and stay for the cheesecake.
Make any outing more enjoyable by bringing your dog with you to these yummy Saskatoon restaurants. All of these eateries have a nice patio space to share food, drinks, and a water bowl with your four-legged friend!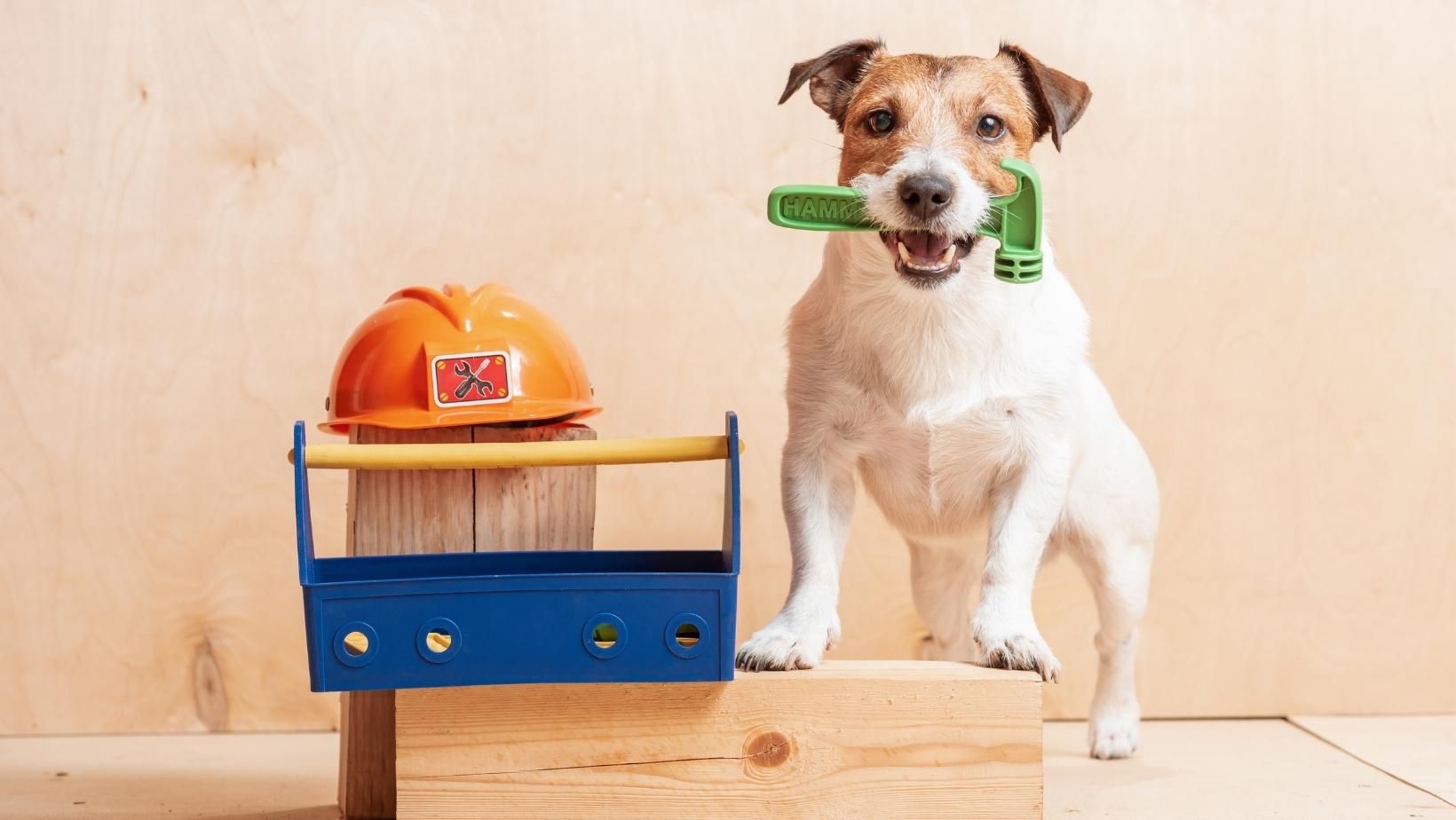 Even if you aren't handy, that is okay, and it is still nice to have all these tools on hand for any break or project that might happen. The right tool in your toolbox could mean the difference between a big problem and fixing it temporarily and reducing it to a small one. Of course, feel free to call the professionals if the job is too big.
Owning these must have tools and being prepared to use them will save you time and money.
1. Hammer
A hammer is the number one pick to have in your tool kit.
However, with the variety of hammers on the marketplace, make sure you are looking for the best multi-purpose hammer. 
Choose one with a "claw" back for pulling out misplaced nails and a flat head for a smooth finish. A comfort handle is also lovely to prevent hand pain or vibrations. The best hammer weight is 16 ounces.
After purchasing the hammer, don't forget to buy finishing and general utility nails!
2. Tape measure
A tape measure should be your second toolbox purchase. Measuring is essential for many jobs, including hanging picture frames, planning furniture, flooring purchases, etc.
Any tape measure will do, but remember that the broader (¾ inch) tape measures won't collapse on themselves and will withstand long-term use.
3. Level
A level is fundamental when moving to a new place to hang all those shelves, artwork and picture frames. These can be of value when building furniture to ensure they are straight and level. 
A level is also great for ensuring your fridge and oven are straight, preventing things from rolling off. A two-foot-long level would be the best multi-purpose choice.
4. Flashlight
A flashlight is great for multiple reasons, whether the power has gone out or your cat has lost its favourite toy under the sofa. A flashlight is excellent, but even more helpful is a headlight. They are nice to have for small spaces and target light.
I also recommend keeping some spare batteries with the flashlight just in case or for other electronics.
5. Allen key set
The easily assembled furniture by Ikea popularized allen keys. They are also just great to have around. They are "key" for assembling or disassembling household devices, structures and furniture, which are often held together with hexagonal screws. 
Think about purchasing a complete set of allen keys for the variety of sizes you may encounter. Trust me, they are instrumental to have around—you never know when you will need one in a pinch.
6. Screwdriver set or multi-bit screwdriver
Screwdrivers and screws come in a variety of different shapes and sizes. 
A multi-bit screwdriver is excellent for space-saving, but they can be flimsy during specific projects. A set of screwdrivers will take up more space but are sturdier for many tough jobs.
Overall, they are fantastic for whatever handy jobs are thrown at you.
7. Utility knife
A good quality knife is an excellent addition to any home, especially for first-time homebuyers. It is perfect for opening and breaking down all those moving boxes. They are not only great for opening packages but also for cleaning up caulking and trimming carpets. 
Make sure to grab a sturdy full-size utility knife for product longevity. 
8. Duct tape
If you are from Canada, you will know that the Red Green Show swears by this stuff. Duct tape is excellent for adhering to almost any material and is incredible for fast fixes! It is perfect for fixing holey tarps, organizing or fastening power cords, patching hoses and even fixing a leaking tub. I have temporarily stopped a pesky pipe leak with a piece of gum and duct tape before. 
9. Pliers set
A plier set would be ideal, but if you are looking for space-saving, I recommend needle nose pliers and linesman pliers. 
Needle nose pliers are great for manipulating small objects or reaching that piece of paper that fell between the fridge and wall. 
Linesman pliers are ideal for stripping electrical wires or tightening bolts in a pinch. 
Invest in a good set or pairs of pliers for overall strength—cheap ones easily break.
10. Handsaw or hacksaw
A handsaw is excellent for smaller projects where only minimal sawing is necessary. A saw can help quickly cut pvc pipe or doweling. However, a power saw or jigsaw might be a better option if you are looking at sawing things more frequently.
11. Adjustable wrench / wrench set
Wrenches are a great set of tools to have. In my experience, they are great for plumbing, putting furniture together and mechanical work. 
It would be beneficial to have a wrench set with long handles that are good for leverage, and short handles are great for tight spots.
An adjustable wrench is a friendly do-it-all tool, but there are limitations to what it can do. A wrench set would be the better choice.
Look into open crescent wrenches and closed ratchet wrenches for various needs.
12. Power Drill/Driver
Power tools might be intimidating, but owning a power drill makes life a little easier. Instead of turning a screw 100 times and stripping it with a regular driver, a power drill gets the job done in seconds. I have used my power drill more times than I can count, and it has been an excellent addition to my tool kit. A cordless option is best to avoid the limitations of cords.
While you don't need to buy every single tool at once, I recommend purchasing these tools as problems arise, but it doesn't hurt to go out and buy them all at once. As time goes on, you will find better tools for the job, but these are essential tools to cover various issues that will arise.
If you need a home to use all these tools on, contact your local REALTOR® today!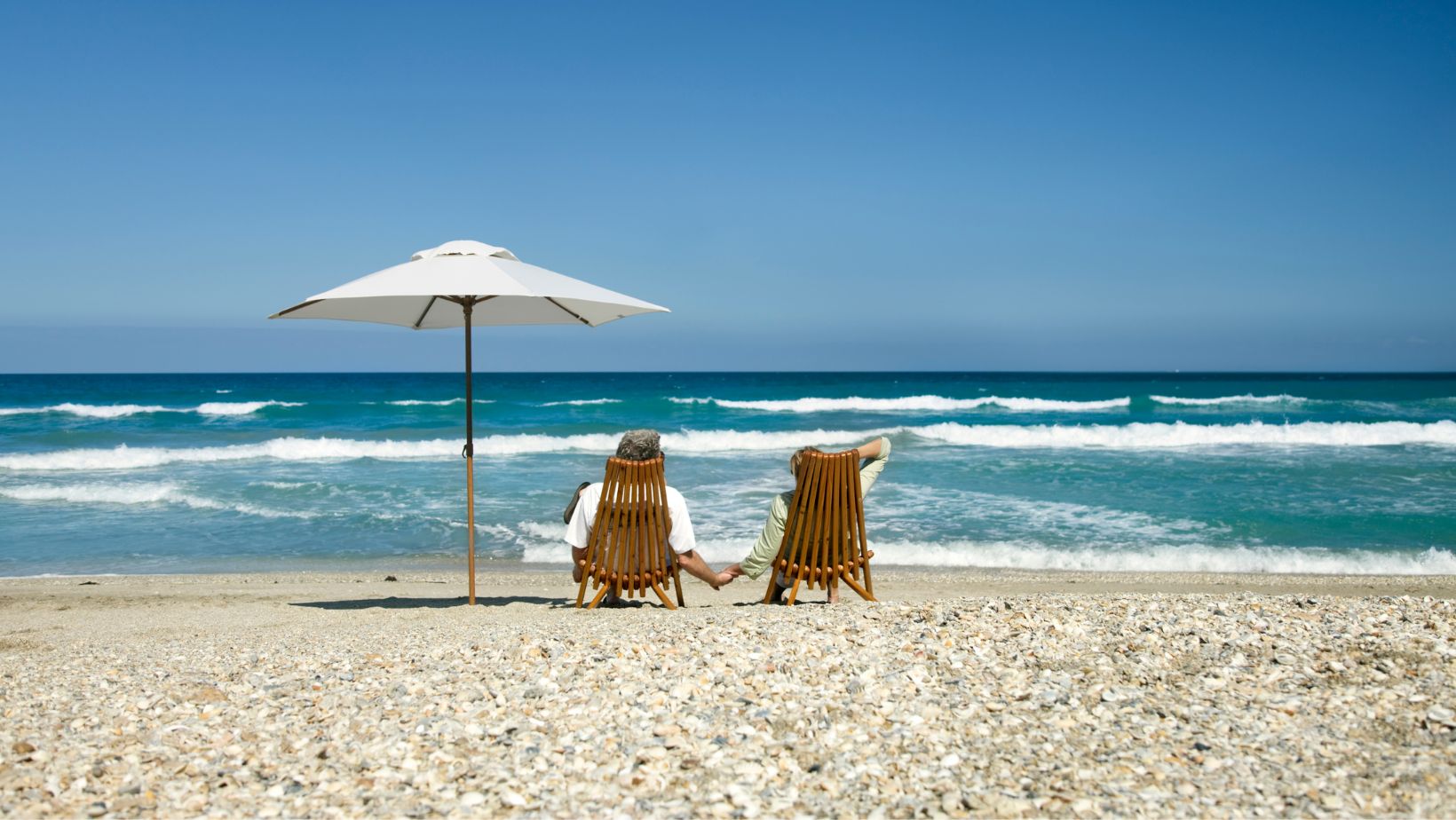 It's an exciting time in your life! You have finished your career, and you are ready to retire. And as a result, you might be considering moving or downsizing to help meet your new needs. Here are some things you may want to consider while looking for a new home as a retiree. 
Budget
The number one thing to think about when looking for a new home as a retiree is how much you want to spend and how much you can afford in the future. These are some factors that may influence your budget:
What is your future income stream, and how much do you want to spend on a mortgage? 
How much do you have in savings, and what amount do you want to spend on a new home?
If you sell the home you're in now, what price would you want, and how would that inform what you can afford to buy?
Commitment Level
What are your home needs now, and what do you expect them to be in the next ten years? Try to be realistic about what you want and need in your home. 
Taking care of a yard is a huge commitment. While it may be something that you can handle now, moving is a great chance to decide if this is something you want to continue to upkeep in the future. And by joining a community garden, you can still enjoy being outdoors with less commitment. 
Physical structures like stairs may become a hindrance in the future. It may be a good idea to look for somewhere that is accessible to accommodate you as your needs change.
As you look for a new place, consider what transportation options are available. Are there accessible parking spots? What about nearby public transit options? It's good to have various options as you look for somewhere new. 
How much time do you plan to spend at home in retirement? Some want a "home base" but will travel for up to 6 months of the year. If you will be travelling extensively, that should factor into how much you want to spend on your new home. 
Location
Perhaps this new move is a chance to explore your location options. After all, retirement is an excellent time to try something new. 
Do you want to live in the hustle of the city or spend your time in the peace of a lakeside village? Knowing what social environment is essential to deciding where to live.
A smaller, single-family home can still be a good option depending on your family's needs. However, some people prefer to live in a condo or a shared living community for the social aspect.
Choosing a neighbourhood that has the amenities you need is critical. Whether that includes parks, gyms, or shopping districts is up to you and your preferred lifestyle!
Amenities
Speaking of amenities, it is essential that you know what kind of amenities you want in your new home. If you are looking at shared living space, what options are available in the building could be a huge selling feature. Single-family homes also will offer different possible amenities or spaces for you. Knowing what you need and want will help you narrow down your list of potential homes. 
Retirement means you will have ample new free time for your hobbies! Having a workshop, sewing room, fully stocked kitchen, or other rooms dedicated to your hobbies may be great in your new retirement home. 
Whether that means friends nearby or space in your home for friends to visit, deciding what you want in a social space is very important.
We touched on this before, but having an outdoor space can be different from having a yard. Some shared living buildings have outdoor green spaces for their residents. Other times that can mean having a nearby park or public green space. However, you should decide how important it is to have outdoor space in your home. 
Retirement can be very exciting, but it can also be stressful trying to navigate your new needs now and in the future. Having a real estate professional to work with can help you decide what is most important and reduce the stress of moving. Feel free to contact me if you have any questions or need any assistance!