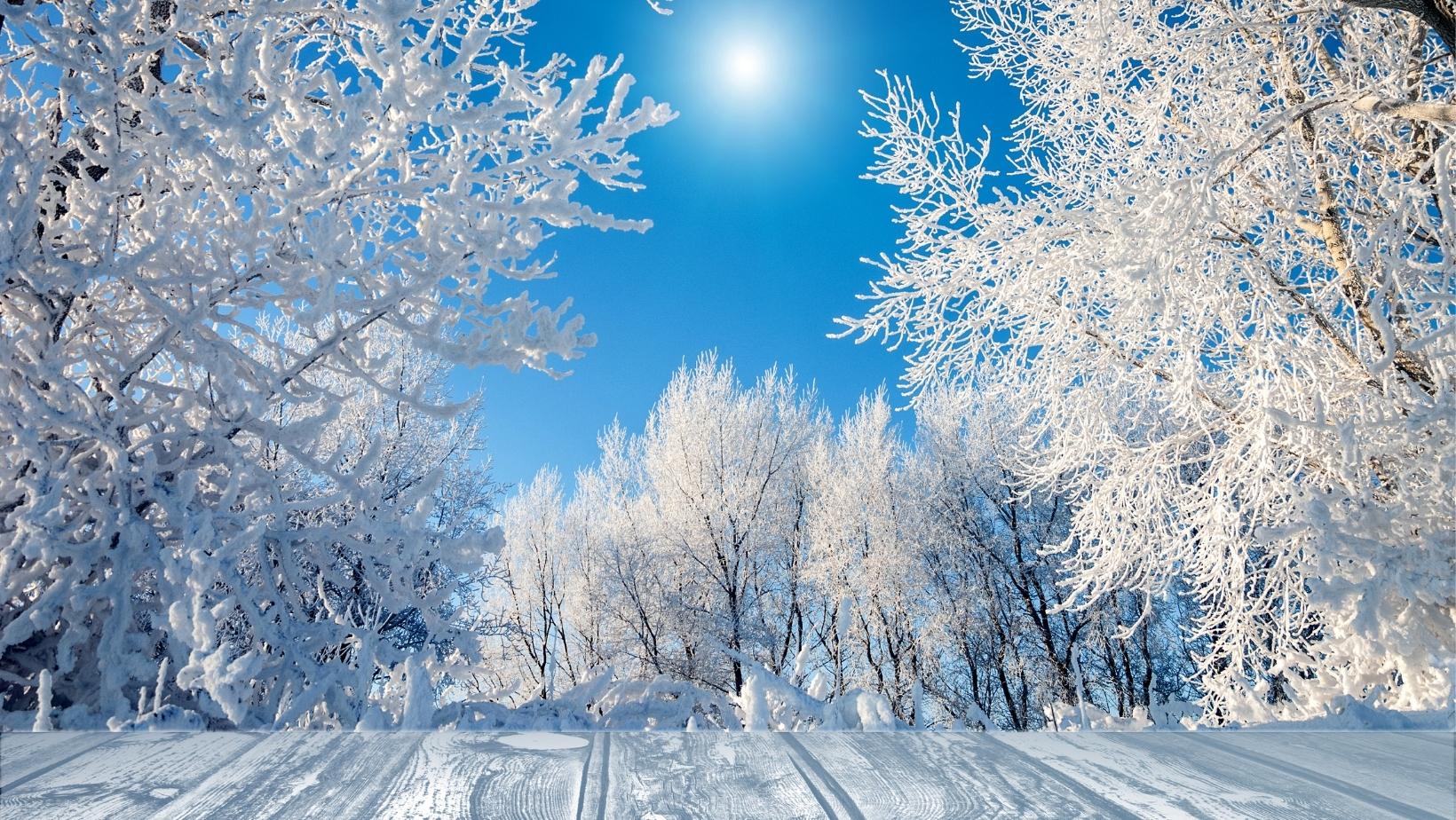 Here in Saskatchewan, winter is a drag, the snow, the ice, and the overall coldness. It is hard to leave your house, and being cozy is the ultimate goal. However, here is a helpful list of fighting off winter blues that can boost your mood and improve your mental health.
What is Seasonal Affective Disorder?
Often referred to as seasonal depression, it's a type of depression related to the change of seasons—mainly in the colder, darker months, like winter. Some symptoms include:
Depression

Low Energy Levels

Mood Changes and Social Problems

Changes in Sleep Patterns

Changes in Appetite or Weight
If you already experience depression year-round, these symptoms tend to worsen in winter.
What can you do?
There are a few key things you can do to help curb seasonal depression and improve your mental health during the long winter months. Even if seasonal depression doesn't affect you, the suggestions below will boost anyone's mood.
Get a Light Therapy Lamp
Light therapy, also known as phototherapy, can be a great way to stave off winter blues. If you are working at a desk or need a few minutes of stress relief, try buying a bright light lamp that imitates natural sunlight. 
There is a proper combination of light therapy based on timing, light intensity, and duration. Consult a doctor or the manufacturer's guidelines to ensure you don't hurt your eyes and have the best results. It is most effective early in the morning for at least 30 minutes—keep a light schedule to have the most impact.
Exercise
Exercise releases endorphins and is an excellent way to boost energy. Even moving your body 20-30 minutes daily can have tremendous benefits.
Taking up a winter hobby might be nice to get outdoors and get a little fresh air. This season I bought a complete winter gear kit to do winter walks and try snowboarding. If you want to try snowboarding, I recommend Optimist Hill, right in Saskatoon! Walking down the Meewasin trail amongst all the birds and trees is a surefire way to enjoy the outdoors. Having a friend to do these activities with is also a great way to get a chat in and boost your mood. 
Pick one winter activity that you love or at least can tolerate, and try to do it a few times or more this winter season! If you feel like -20C is too cold, prioritize activities on good weather days. Sometimes it can be hard to take advantage of these if you work full-time, but if they fall on a weekend, there's no better time to get outside!
Prioritize Social Activities
Staying inside all winter sounds like the best course of action but remember to prioritize socialization. The roads might be bad sometimes, but plan fun activities with friends and family when it's safe. Having a close social group and having connections with various people will enrich your life in ways you can't imagine. My favourite winter activities with friends are going to a cozy cafe, going to the art gallery, walking outside, and skating at a rink near my house.
Remember to Get Enough Vitamin D
We have already touched on the Light Therapy lamp. Still, real vitamin D is also required to regulate the amount of calcium, Magnesium and phosphate in your body, which is vital for healthy bones, teeth and muscles. The research on vitamin D and your health is limited, but it can't hurt to try to get more in regularly.
Low sunshine throughout the winter months means less vitamin D from the sun, and luckily there are supplemental vitamins. Food can also be a great source of vitamin D, such as juices, milk alternatives, oily fish, red meat and eggs.
If you can, taking a vacation to a warm climate can be a nice break from winter blues and an excellent way to gain more vitamin D!
Be sure not to let winter halt your life entirely, and try something new this year to keep yourself active and healthy. These tips will hopefully get you out of that slump and encourage you to get out there.
Contact your local REALTOR® to find a wonderful home for those shopping endorphins this winter!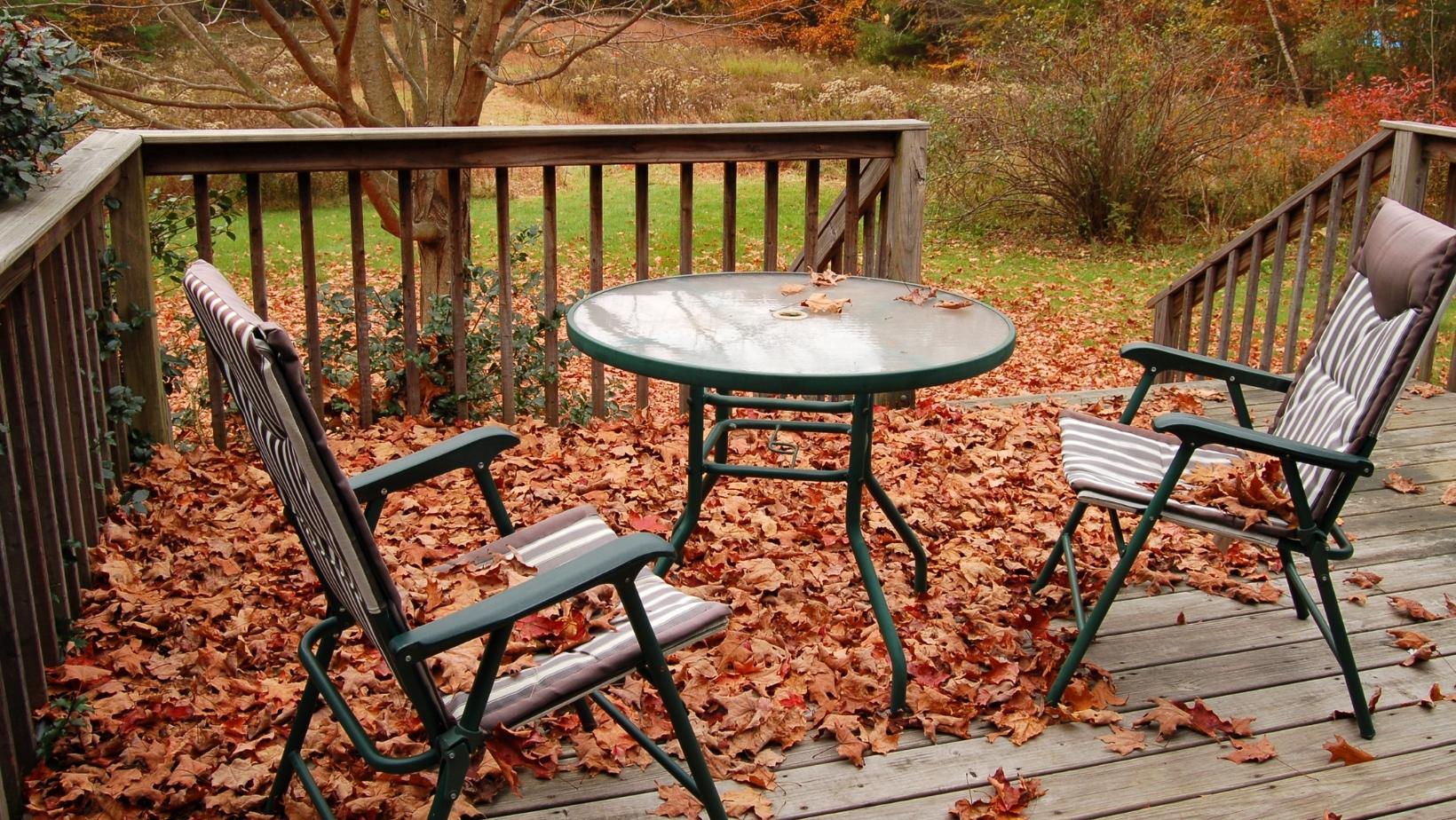 Autumn is a time for coziness, pumpkin spice and candles; however, it should also be a time of home maintenance preparation before winter. Here are a few essential items to perform around the house before it gets cold.
1. Clean, or possibly replace your gutters
Cleaning your home's gutters is a key task to do around fall's end. Removing all the leaves and debris will prevent flooding from melting snow or rain in spring. If you are nervous about attempting this yourself, there are always professionals that can help. Allowing water to flow freely and moving it away from your house will prevent your exterior from getting damaged or flooding. If your eaves are damaged, consider getting them replaced as soon as possible.
2. Check for drafts
Drafts near windows and doors are very common, mostly in older homes. To prevent heat loss (or cooling from a/c), install weather stripping in those areas, caulking to seal up holes, or spray foam for larger areas. Over 20% of heat loss occurs through drafts around windows.
Tip: Slide a piece of paper between the door frames and windows. If it slides easily, you need to update the weather stripping.
3. Drain the outdoor faucets and underground sprinklers
Drain all the hoses, hose attachments and most importantly, the water faucets. Turn off all the outdoor faucets and the main valves inside your home. This will prevent freezing and your pipes from exploding— disconnect your hose attachments from the hoses to mitigate rust forming and permanently fusing them together. Blowing out your underground sprinklers is also crucial. If you are unsure how to do this yourself, hire a professional to do this task.
4. Bring your outdoor furniture and barbeque in.
Outdoor furniture is exposed to the elements for many months, with winter having the most extreme weather conditions—so it's a good idea to store your set away to add to the longevity of its life. While you're at it, put away your barbeque if you have the space to prevent rusting and damage. Outdoor living can become expensive if you purchase a new furniture set yearly. If you lack the storage space for your outdoor items, buy good quality covers and tack them down.
5. Fix cracks in your driveway and foundation
Cracks in your driveway and foundation can become big problems if not correctly cared about. Regarding your foundation, mice and other critters can quickly burrow into small holes and cracks. Driveway cracks can be unsightly, with weeds growing out of them or, even worse, split into potholes. It seems tedious to fill these small cracks, but you will thank yourself in the long run.
6. Change filters
Filters are often forgotten, but they should be changed frequently if the heat and air conditioning are on all day—especially in the peak summer and frigid winter. It is an inexpensive way to maintain these units and have them run efficiently.
7. Fertilize the lawn
Fertilizing the lawn in the fall is a great way to protect your grass from those cold winter days. The roots of your lawn are still growing even as it gets colder out. To keep your grass looking great in spring and summer, fertilizer is key. Doing this task will also help your lawn turn green faster in spring. 
8. Test winter equipment
Autumn might seem too early to think about winter, but here in Canada, we can get snow as early as September. To ensure a great winter season, check your snowblower and shovel's condition before it gets frigid—not only will it be more pleasant to check these things out when it's warmer outside, but you won't have to worry about a broken snowblower when the snow falls.
9. Change batteries
A good rule of thumb is to change the batteries in your smoke detectors and carbon monoxide devices yearly. Since you are already completing a list of other tasks, checkmark this off your list while you are at it.
Here are a few recommended tasks to accomplish before it cools off at the end of the year. I recommend performing many of these maintenance items while it's warmer out and save yourself the headache of trying to do them when it's freezing outside. 
If you are interested in purchasing a home in the fall, contact your local REALTOR® today!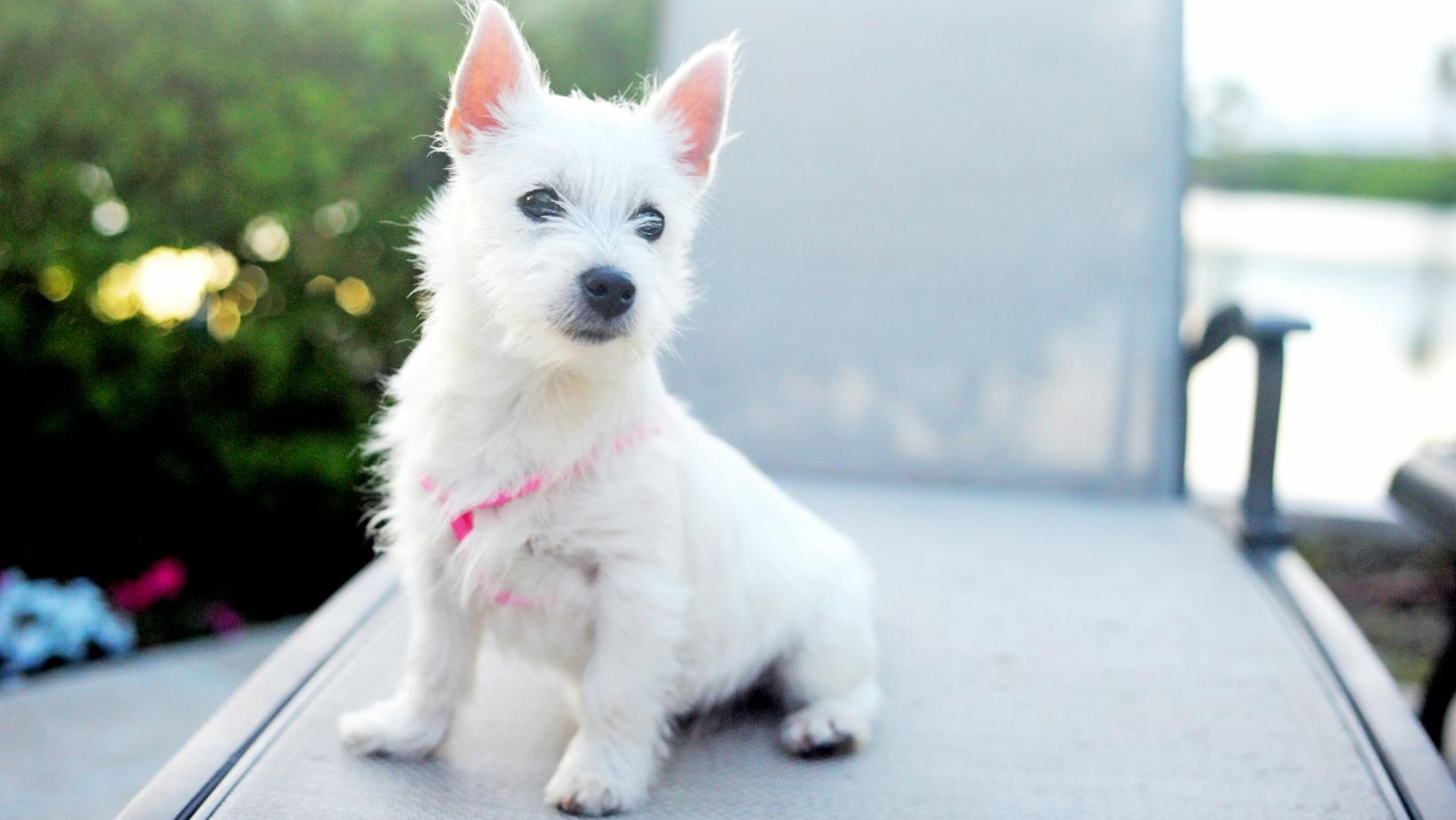 Saskatoon has a variety of restaurants, but have you ever wanted to bring your four-legged friend along for a meal? 
Never leave your dog at home again with these delightful restaurants with pet-friendly patios.
Prairie Sun is located just after the bridge on Broadway. It is easily walkable with your furry friend from downtown and surrounding neighbourhoods. Sit down, drink a beer and eat some delicious food on their sunny patio, which is open for dogs and people alike. Prairie Sun started as just a local craft beer brewery and has expanded into the restaurant hot spot it is today.
The Rosewood location of Leopold's Tavern has a great dog-friendly patio, enclosed with a backyard vibe. The patio features an exclusive pet and person-side entrance. The staff graciously greets you with a treat for your dog. Enjoy elevated pub food and a great selection of drinks at the Tavern.
Stumbletown is a new establishment on Quebec Avenue, off Idylwyld—an easy walk from Mayfair or Caswell Hill. The quaint patio is a great place to bring your dog, have a few drinks, munch on some snacks and unwind. The distillery makes various flavours of gin and gin cocktails. On your way out, grab a bottle of gin to take home!
Cohen's is located in Riversdale on the corner of Idylwyld and 20th Street. You can't miss the curved dark blue building! There is a small, yet mighty, patio for you and your dog to enjoy, which is very walkable from downtown, Riversdale, or other surrounding neighbourhoods. They have lovely drinks and an eclectic menu — sure to please anyone. 
City Perks is an adorable local cafe in the heart of City Park. A semi-enclosed deck is an excellent place for your pup, and it's well shaded with mature trees and table umbrellas—a quick walk from the river pathways and parks along Spadina. The cafe's food, drink and dessert menus are incredible. Bring your dog and stay for the cheesecake.
Make any outing more enjoyable by bringing your dog with you to these yummy Saskatoon restaurants. All of these eateries have a nice patio space to share food, drinks, and a water bowl with your four-legged friend!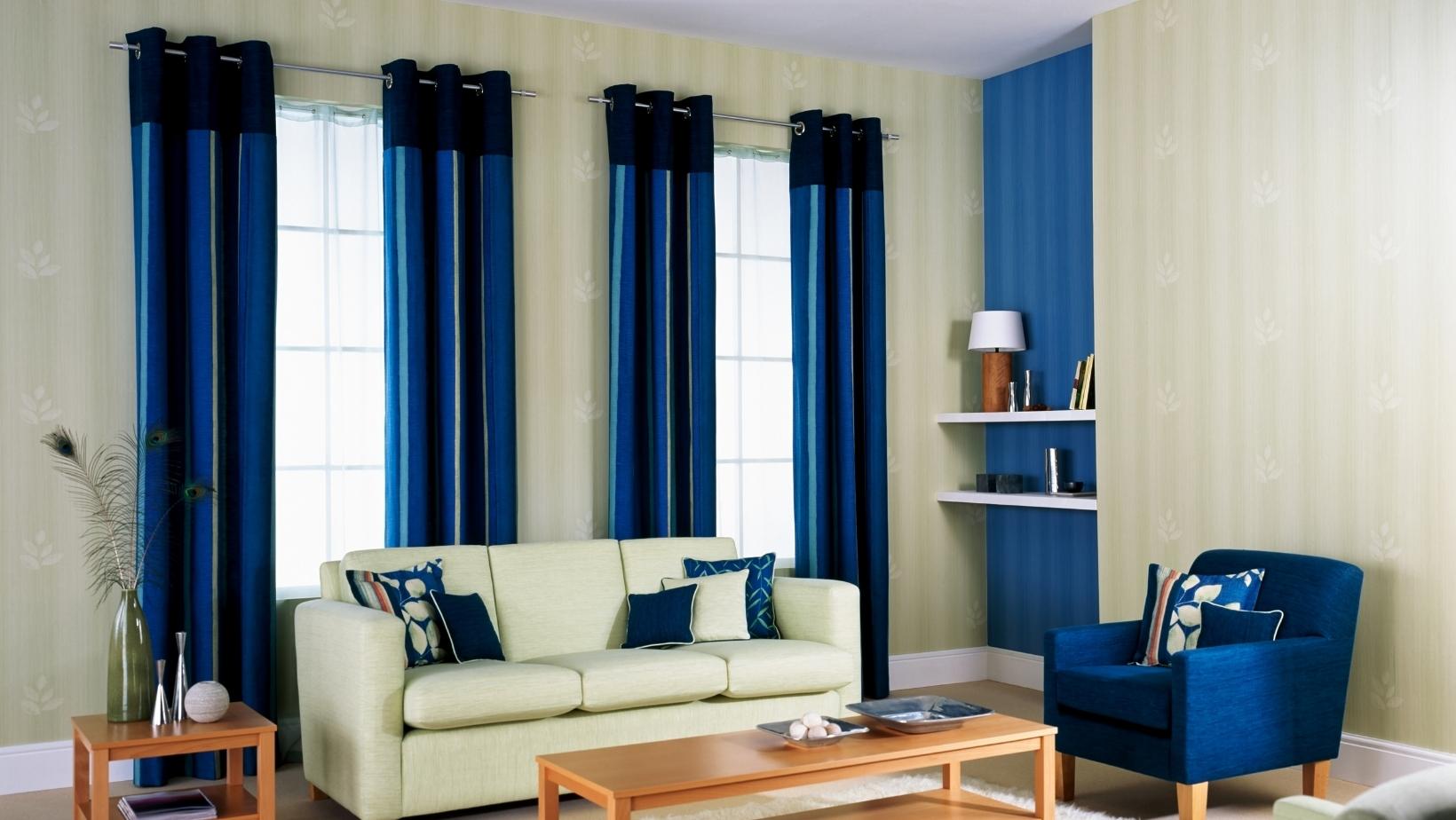 Want to jazz up your space to be luxurious but don't have a lot of extra income? There are numerous things you can do on a budget to give your room a touch of class.
Keep reading for great tips and tricks to get those luxury vibes without burning a hole in your pocketbook.
Impactful Lighting Fixtures
If your light fixtures look dated or no longer fit the vibe of your home, think about updating them with statement light fixtures. A statement light fixture is an excellent investment, it creates an elevated look and focal point in your space.
Some excellent affordable options would be buying a cylinder shade or drum for your existing lights. Vintage shops or discount home stores might be another great place to look.
Mirror, Mirror on the Wall…
Mirrors reflect a sense of space and openness. They are relatively inexpensive, easy to find, to hang and instantly change the look of any room. Mirrors visually add square footage and bounce light to create a brighter space.
Try adding mirror closet doors to make any bedroom look bigger or create a statement wall of different mirrors, ornate frames or otherwise. Mirrors are great for mixing and matching sizes and styles.
Accent Tables for Practicality and Style
An accent table is a practical solution to add a touch of elegance to any room. Go for a mixed material table to add flare. Placing a table between two chairs or a sofa can elevate any space.
Fresh Painting or Wallpaper
Painting is probably the most common way to change a room, and it boasts a lot of impact for not a lot of money. Once popular paint colours like whites, greys and blues are fading away, clients opt for natural, cozy tones like creams, taupes, and beige. For an eclectic vibe, seek purples, chocolates and even hunter greens.
Wallpaper is a little more complex to install and pricy, but a great one can be a showstopper. It is also great for hiding existing wall imperfections or covering an unpaintable older wall. Try wallpaper in a hallway, accent wall in a bedroom or make a mundane small bathroom pop.
Switch out Furniture Hardware 
It is easy to forget how much furniture impacts a room. If your furniture feels dated or isn't fitting within your space anymore, try changing out the hardware. Updating the knobs and handles of a piece can bring a more modern or vintage look, depending on what style you like. In the kitchen, it's nice to update the handles frequently to keep it chic.
Transform Chairs with Fabric or Paint to Luxury Seating
For the past few years, painting and reupholstering old furniture has been all the rage, and it's not stopping anytime soon. 
Having a set of chairs that coordinate with the rest of the room brings in a luxe custom feel. Pick a paint colour that is part of your existing room colour palette. Paint your chairs and then look for fabric to upholster them.
Choose a fabric that encompasses the colours of the existing room's decor and the new paint colour. The textile can be as tame or wild as you want. Try a solid or bold pattern.
You only need a little bit of fabric for this transformation project, so go ahead and invest in a luxe, high-end or designer one.
Dramatic Floor-to-Ceiling Curtains
Layers, whether in clothing or a home, always make everything look put together. Instead of adding just a basic curtain, try hanging curtains from the top of the ceiling for a dramatic effect.
Curtains hung from the ceiling help to visually create more height and space by drawing the eye upwards. Pick a light, airy fabric to let the natural light seep in.
Buy curtains that are longer than needed and trim them from the bottom, rather than getting custom-made curtains—an excellent cost-effective option.
Make an Impact with Small, Bold Accessories
Accessorize your space with objects that don't blend in; pick unique ones that will stand out. Choose a bold colour palette or mixed material pieces, like an ornate or gold mirror over a fireplace.
Lamps, decorative boxes, fresh flowers, antiques or coffee table books are also impactful in any space.
Update Hardware and Re-paint Old, Outdated Cabinets
Refresh and renew kitchen and bathroom cupboards with a fresh coat of paint. 
Adding a new set of hardware, like drawer pulls and knobs, can also help complement the new paint colour.
The average cost of this makeover is under $500, compared to installing all-new cabinets, which would likely set you back a few thousand dollars.
These tips and tricks will help you spruce up your home in no time! Whether you are staging your home to sell or want to enjoy your decorating efforts, these inexpensive tips are sure to please. 
If you want to sell your home, contact your local REALTOR® today!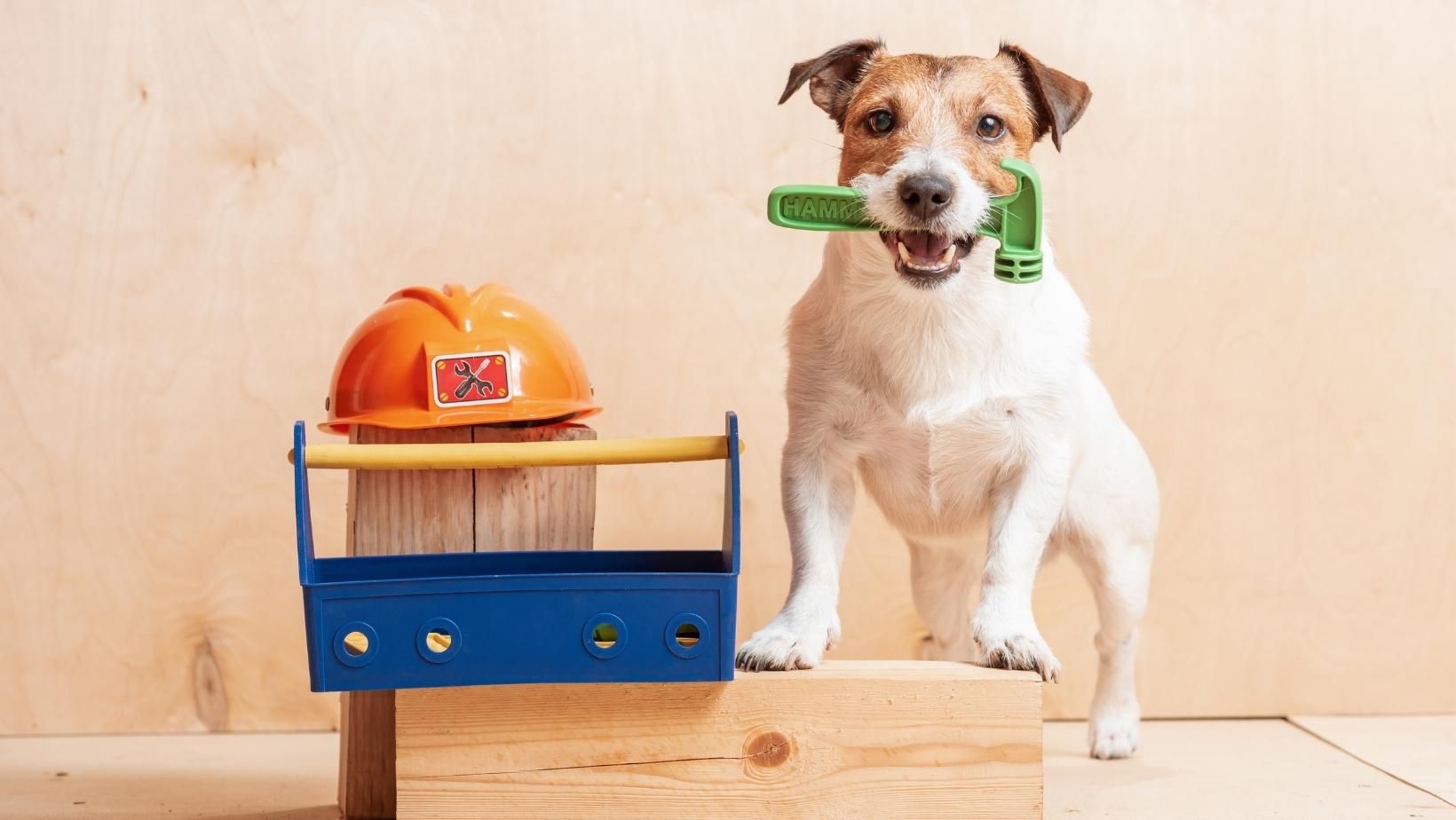 Even if you aren't handy, that is okay, and it is still nice to have all these tools on hand for any break or project that might happen. The right tool in your toolbox could mean the difference between a big problem and fixing it temporarily and reducing it to a small one. Of course, feel free to call the professionals if the job is too big.
Owning these must have tools and being prepared to use them will save you time and money.
1. Hammer
A hammer is the number one pick to have in your tool kit.
However, with the variety of hammers on the marketplace, make sure you are looking for the best multi-purpose hammer. 
Choose one with a "claw" back for pulling out misplaced nails and a flat head for a smooth finish. A comfort handle is also lovely to prevent hand pain or vibrations. The best hammer weight is 16 ounces.
After purchasing the hammer, don't forget to buy finishing and general utility nails!
2. Tape measure
A tape measure should be your second toolbox purchase. Measuring is essential for many jobs, including hanging picture frames, planning furniture, flooring purchases, etc.
Any tape measure will do, but remember that the broader (¾ inch) tape measures won't collapse on themselves and will withstand long-term use.
3. Level
A level is fundamental when moving to a new place to hang all those shelves, artwork and picture frames. These can be of value when building furniture to ensure they are straight and level. 
A level is also great for ensuring your fridge and oven are straight, preventing things from rolling off. A two-foot-long level would be the best multi-purpose choice.
4. Flashlight
A flashlight is great for multiple reasons, whether the power has gone out or your cat has lost its favourite toy under the sofa. A flashlight is excellent, but even more helpful is a headlight. They are nice to have for small spaces and target light.
I also recommend keeping some spare batteries with the flashlight just in case or for other electronics.
5. Allen key set
The easily assembled furniture by Ikea popularized allen keys. They are also just great to have around. They are "key" for assembling or disassembling household devices, structures and furniture, which are often held together with hexagonal screws. 
Think about purchasing a complete set of allen keys for the variety of sizes you may encounter. Trust me, they are instrumental to have around—you never know when you will need one in a pinch.
6. Screwdriver set or multi-bit screwdriver
Screwdrivers and screws come in a variety of different shapes and sizes. 
A multi-bit screwdriver is excellent for space-saving, but they can be flimsy during specific projects. A set of screwdrivers will take up more space but are sturdier for many tough jobs.
Overall, they are fantastic for whatever handy jobs are thrown at you.
7. Utility knife
A good quality knife is an excellent addition to any home, especially for first-time homebuyers. It is perfect for opening and breaking down all those moving boxes. They are not only great for opening packages but also for cleaning up caulking and trimming carpets. 
Make sure to grab a sturdy full-size utility knife for product longevity. 
8. Duct tape
If you are from Canada, you will know that the Red Green Show swears by this stuff. Duct tape is excellent for adhering to almost any material and is incredible for fast fixes! It is perfect for fixing holey tarps, organizing or fastening power cords, patching hoses and even fixing a leaking tub. I have temporarily stopped a pesky pipe leak with a piece of gum and duct tape before. 
9. Pliers set
A plier set would be ideal, but if you are looking for space-saving, I recommend needle nose pliers and linesman pliers. 
Needle nose pliers are great for manipulating small objects or reaching that piece of paper that fell between the fridge and wall. 
Linesman pliers are ideal for stripping electrical wires or tightening bolts in a pinch. 
Invest in a good set or pairs of pliers for overall strength—cheap ones easily break.
10. Handsaw or hacksaw
A handsaw is excellent for smaller projects where only minimal sawing is necessary. A saw can help quickly cut pvc pipe or doweling. However, a power saw or jigsaw might be a better option if you are looking at sawing things more frequently.
11. Adjustable wrench / wrench set
Wrenches are a great set of tools to have. In my experience, they are great for plumbing, putting furniture together and mechanical work. 
It would be beneficial to have a wrench set with long handles that are good for leverage, and short handles are great for tight spots.
An adjustable wrench is a friendly do-it-all tool, but there are limitations to what it can do. A wrench set would be the better choice.
Look into open crescent wrenches and closed ratchet wrenches for various needs.
12. Power Drill/Driver
Power tools might be intimidating, but owning a power drill makes life a little easier. Instead of turning a screw 100 times and stripping it with a regular driver, a power drill gets the job done in seconds. I have used my power drill more times than I can count, and it has been an excellent addition to my tool kit. A cordless option is best to avoid the limitations of cords.
While you don't need to buy every single tool at once, I recommend purchasing these tools as problems arise, but it doesn't hurt to go out and buy them all at once. As time goes on, you will find better tools for the job, but these are essential tools to cover various issues that will arise.
If you need a home to use all these tools on, contact your local REALTOR® today!