Social Links Widget
Click here to edit the Social Media Links settings. This text will not be visible on the front end.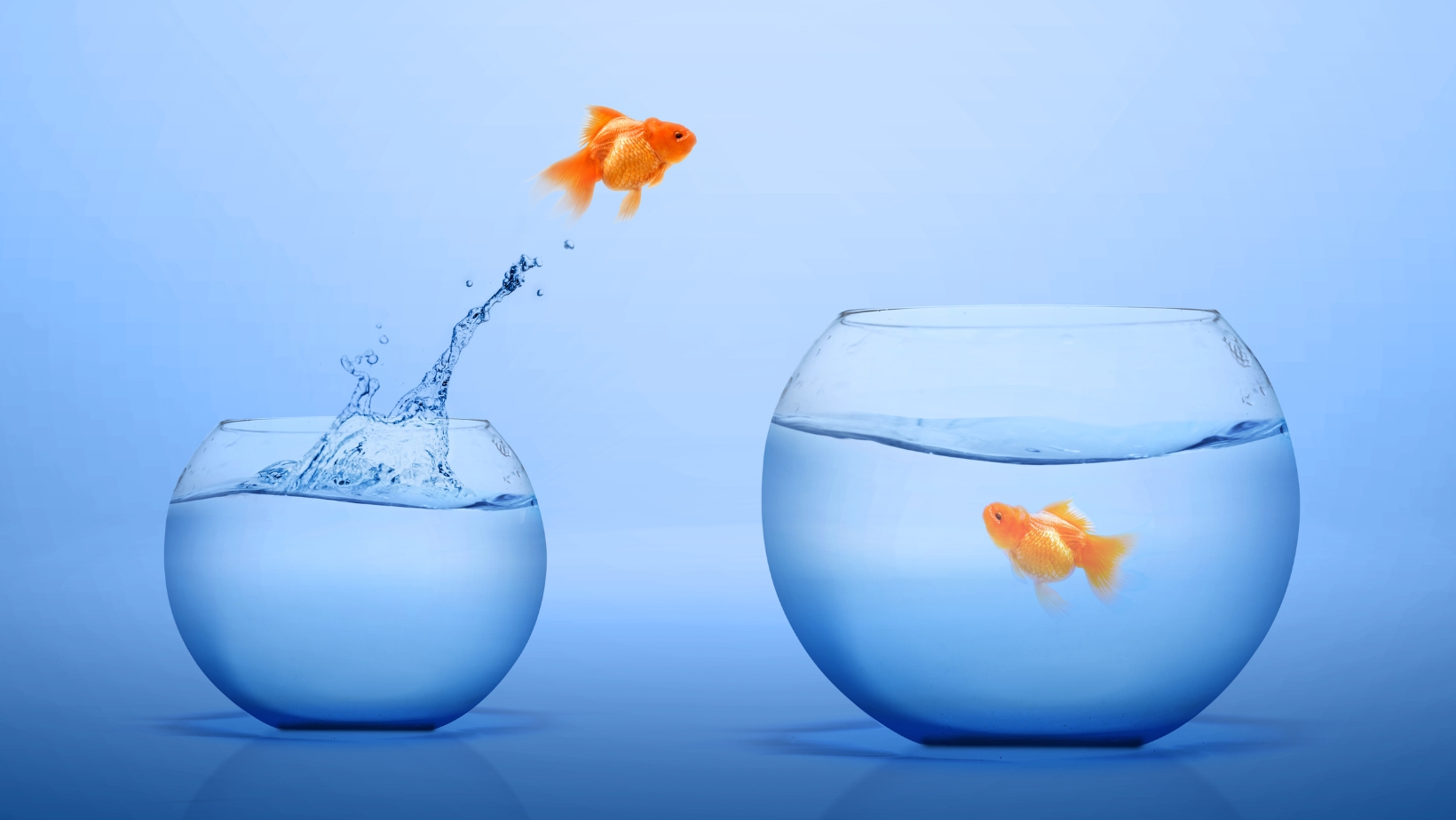 Have you ever thought about upsizing your home and being unsure when to go for it? 
Upsizing your home can be intimidating, but there are a few telltale signs it's time to do so.
Your Family is Growing
Your family is growing quickly, and your current home is overflowing with stuff! That two-bedroom home may work for children who are okay sharing rooms, but they may want their own space once they grow up. Not only do children (and pets) take up space in our homes, the garage and backyard can quickly become full of stuff too. 
Even if you aren't busting out the seams of your house, but you plan for kids or many pets, it could be time to upscale before you run out of room.
Being Able to Afford It 
One day you will be in a better financial position, and buying a house might be a significant next step. After all, as they say, a home is an investment. Perhaps you finally got a better-paying job or that promotion you have been working towards—if you have weighed the pros and cons, and feel you can afford a new home, now is the time to go for it!
Needing More Space
Even if your family doesn't grow with kids or pets, there is still that basic human instinct of accumulating stuff—whether you have started a new hobby or just existing daily, things seem to pile up continually. Upsizing would allow you to spread out more throughout your home and possibly have better storage solutions.
More space in your home can also provide more room to get that trampoline you have always wanted or a hot tub—inside, perhaps you want more luxuries, such as furniture or appliances.
Bigger and Better Furniture and Appliances
Lifestyles changing is one thing, but what about just wanting everyday luxuries, like a larger couch or dishwasher? I would love a dishwasher in my kitchen. A finished basement is also on my list to entertain guests easier in a separate space with a wet bar and projector screen.
Making Room for Pets
If there is a reason to up-size one's house, it is to allow for additional pets or provide a great space to take care of them—whether that be room to have their bed and food in or even an indoor pet bath and foyer. 
Entertaining Guests
One of the reasons I want to have a larger house is to entertain guests easily and have bigger groups come over. The responsibility of gatherings usually falls on a few people in the group—but being able to host from time to time sounds excellent too.
Having a bigger home will finally allow you to comfortably invite over all those people you couldn't have over before in your smaller accommodations.
Relocating
Relocating to a new area or another town will allow you to get more bang for your buck. We all have relocated at least once, which can open up an excellent opportunity to upsize your home.
Some homeowners might want to stay in the same home because of the memories made there, but sometimes running out of space might be a more significant reason to change houses. If you notice these signs, it might be time to upscale your home. Make sure all your finances are in place, and make a list of needs and wants before searching for the perfect house.
Your Local Realtor® can help you discover the best-upsized home for you!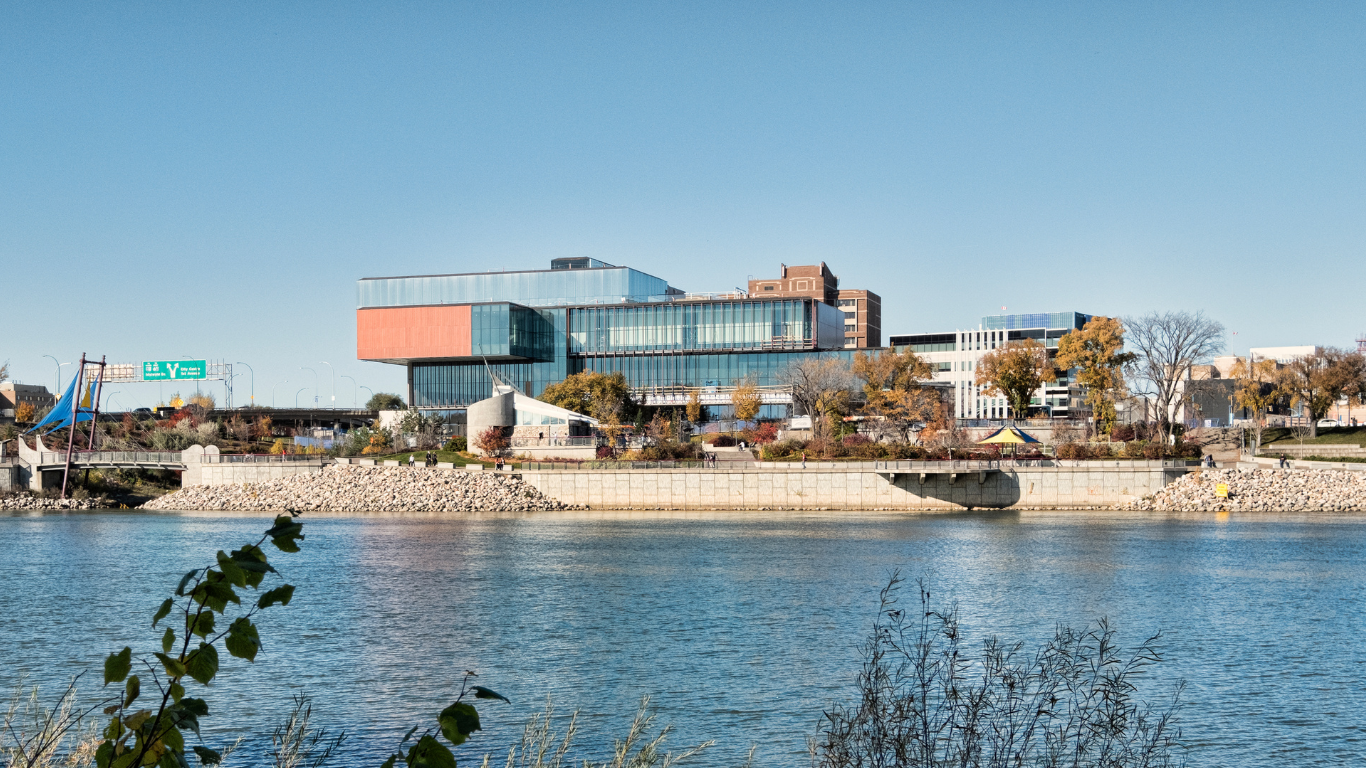 When looking for a new home in Saskatoon, your kids are often a big priority in how the house functions and what features are good for them. Extra bedrooms, a large backyard, and a nearby school are all important to consider, but what about recreation options?
Whether it be a local playground or a more comprehensive play area and activities, having a nearby place to visit regularly can really help your kids get out of the house and burn some energy. While most neighbourhoods have a local park and playground, here are some extra special spots in Saskatoon that you may want to factor into your home search. 
Nutrien Wonderhub – Saskatoon's Children's Museum
City Park
Found in the City Park neighbourhood along the Meewasin Trail, this is an incredible place for kids and their grown-ups to spend a day. The Wonderhub is a safe space for children to explore, experiment, and interact with the natural and built world through exhibits and features. Kids can explore the rooms or sign up for a workshop and learn new skills. This museum is a wonderful addition to the neighbourhood that could be a great feature to have nearby. 
University of Saskatchewan Campus
While you may not consider the university campus a blossoming spot for children to explore, there are several spots among the classrooms that your kids may enjoy. For example, the Museum of Natural Sciences located in the Geology Building is great for kids interested in dinosaurs and animals. The building features three complete dinosaur skeletons along with fish and geology displays. Additionally, the campus is home to a few art galleries and the Museum of Antiquities in the Peter Mackinnon Building, which may interest kids who are a bit older. 
Suppose you are looking for a place where your kids can be more active. In that case, the PAC building offers both swimming classes and family swim times, as well as other classes and activities for the public. Another great spot is the Sculpture Garden, found between the Education Building and Diefenbaker Canada Centre, which has several sculptures that are accessible for kids to climb and explore. Just be sure to watch for gopher holes and perhaps limit the amount of running to keep your kids' ankles safe. 
The Stoked Centre
Brighton
The Stoked Centre, found in the middle of Wilson's Greenery and Lifestyle Supercentre in Brighton, has much more to offer than home decor and greenery. Inside, the shop features a 200-foot zip line and suspended obstacle course to climb around on and a high-speed electric go-kart track. The facility also just opened a new restaurant, the Stoked Kitchen and Bar, adjacent to a 15-lane 10-pin bowling alley and one of Canada's largest arcades!
The whole centre has many activities and surprises for those looking for entertainment. It can be a great place to bring your kids to blow off steam while you shop for plants and home decor. 
Remai Art Gallery 
River Landing
The Remai Art Gallery, situated in downtown Saskatoon along the Meewasin River Valley, can be a fantastic place for kids to explore and learn about art and our local art landscape. The gallery has many permanent and travelling collections, as well as a theatre for film showings. Additionally, the gallery hosts kid-friendly programming, including their "Something on Sundays" program held 1 PM – 4 PM every Sunday and different artmaking activities each week. This program is free to attend, with no admission or registration required. The gallery also has some other programming that can require museum admission to attend. Check their website for more information. 
Western Development Museum
Exhibition
Take your kids to this highly interactive museum found in the Exhibition neighbourhood and help them learn more about Saskatoon's history. This museum is best known for Boomtown, the lifesize representation of a 1910 Saskatchewan Main Street that recaptures the atmosphere and style of this bustling period and is great for kids to explore. The museum also features other permanent exhibits that kids would love, including a full-size steam locomotive! 
Forestry Farm Park and Zoo
University Heights
The Forestry Farm Park and Zoo found in University Heights is a great place to let your kids learn more about the local flora and fauna native to Saskatchewan and even see more exotic creatures. The Zoo boasts more than 80 species of animals, and with tons of space to explore, even the most energetic kids will get their fill. 
With so many great spots for kids around the city of Saskatoon, finding the right neighbourhood for you and your family can be challenging. If you need help finding your perfect home, please don't hesitate to contact us for expert assistance in the home-buying process.