Social Links Widget
Click here to edit the Social Media Links settings. This text will not be visible on the front end.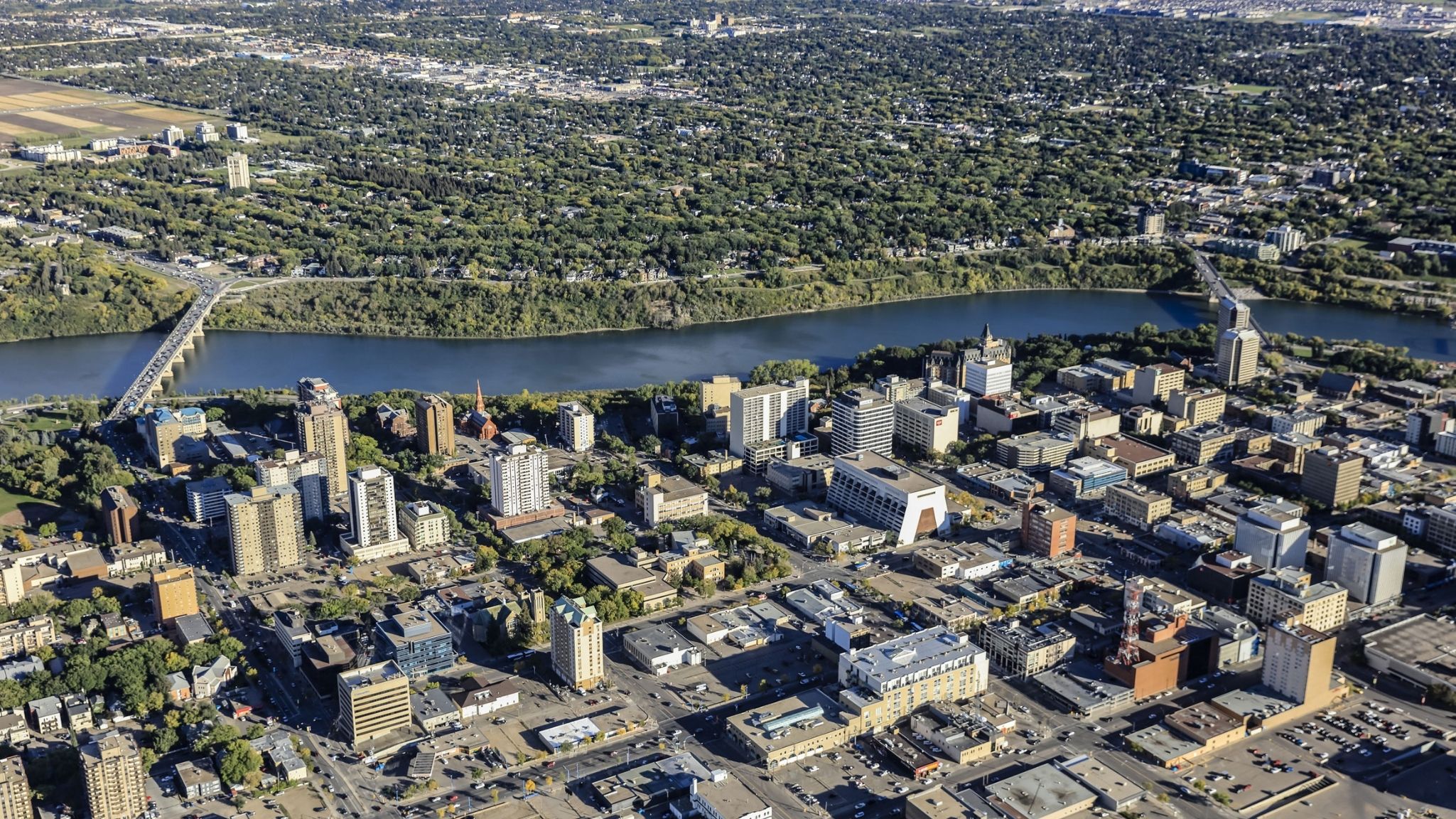 Home to over 270,000 people, Saskatoon boasts 66 incredible neighbourhoods to suit the various lifestyles found in their diverse population. Ranging everywhere from centralized inner-city hubs to sprawling surrounding suburbs, there is a neighbourhood to fit every family's wants and needs. In fact, here are some of the most popular neighbourhoods in Saskatoon:
Stonebridge
Stonebridge is home to a booming population of 13,334 people, making it Saskatoon's most popular neighbourhood. And when you take stock of all this family-friendly community has to offer, it's no wonder why!
Offering one of Saskatoon's best shopping centres, one of the greatest highlights Stonebridge has to offer is its access to amenities. With everything from dining to shopping, personal services to medical care, you can find it all right in the neighbourhood. And if, for some reason, you need to get anywhere else in the city, you can do so easily with Circle Drive found bordering the community to the north.
Stonebridge is also beloved by families for its 16 incredible parks, offering over 121 acres of green space to explore. There are also two excellent schools in the neighbourhood—Chief Whitecap School and St. Kateri Tekakwitha School—giving families their choice of both public and Catholic elementary education for their children. It is also a very affordable neighbourhood to live in, with homes for sale in Stonebridge averaging an average price of just over $351,000!
Silverwood Heights
With a population of 10,862 people, Silverwood Heights is, without a doubt, one of Saskatoon's most popular neighbourhoods. Offering an average price of just under $380,000, Silverwood Heights homes make an excellent choice for homebuyers seeking affordable real estate in a family-oriented neighbourhood.
Built to prioritize residential living in a spectacular suburban setting, lifestyle amenities are where Silverwood Heights shines. The neighbourhood has five schools for families to choose from, offering variety for every stage of your child's educational journey. Public elementary education can be found at either Brownell School or Silverwood Heights School, while the Catholic equivalents can be found at either École Sister O'Brien School or St. Angela School. There is also a public high school in the neighbourhood—Marion M. Graham Collegiate.
Beyond the robust educational system, Silverwood Heights also boasts over 75 acres of breathtaking park space. This includes over 20 acres of the riverside Meewasin Park, where you and your family can enjoy countless hours taking in the fresh air along some of the most scenic views in Saskatoon. And though the neighbourhood doesn't offer its commercial amenities, residents of Silverwood Heights certainly won't be without, with easy access to both Lawson Heights Mall and all the businesses found along 51st Street blocks away.
Hampton Village
Next on the list of Saskatoon's most popular neighbourhoods is the gorgeous community of Hampton Village that 8,670 people are proud to call home. And with a strong sense of community and a wide variety of housing styles to choose from, it's easy to see why!
Homes for sale in Hampton Village go for about an average of just over $338,000, making it a very affordable choice, particularly for first-time buyers. But its attraction doesn't stop there—it also boasts over 58 acres of parkland. This includes the fantastic Paul Mostoway Dog Park, giving even the furriest family members a space to enjoy the peace and quiet found only in nature!
The village-style neighbourhood, while primarily residential, has several amenities to offer convenience to its residents. These include a gas station, restaurants, and several shops, including a pharmacy and dollar store. Hampton Village also gives parents their choice of either public or Catholic elementary education for their kids with both Ernest Lindner School and St. Lorenzo School found in the neighbourhood.
Willowgrove
Willowgrove is home to a population of 8,420, making it the next most popular neighbourhood in Saskatoon. With average prices sitting around $438,000, homes for sale in Willowgrove are particularly popular with families looking for their next home in a quiet and friendly neighbourhood close to all the amenities.
Ideally situated close to both the University Heights Shopping Centre and Brighton Marketplace, access to amenities is undoubtedly one of the top highlights of living in Willowgrove. And though all of life's everyday essentials are just a few moments away, the community still offers several restaurants, personal services, and shops in the village square for convenience!
Another high point of Willowgrove is its lifestyle offerings, including over 48 acres of green space found in its ten parks. All interconnected via winding walking paths linking together, they instill a strong sense of community amongst residents with all their neighbours just a stroll away. And with two elementary schools—Willowgrove School and Holy Family Catholic School—it's a no-brainer for families, too!
Wildwood
Just over 8,000 people call the neighbourhood of Wildwood their home. And with a particularly attractive average home price of just over $260,000 and an incredible list of amenities, it's not hard to see why!
Situated in an ideal location along 8th Street E and Circle Drive, Wildwood offers not just one but two of the most popular features home buyers are looking for—access to amenities and commutability. Residents can find just about everything they need in the neighbourhood at Centre Mall, including shopping, dining, and entertainment. If they can't find it there for whatever reason, they just need to head a couple of blocks west, and they will undoubtedly find it somewhere along the rest of the 8th Street business district.
You don't need to be spending money to enjoy living in Wildwood, though. The neighbourhood also has several lifestyle amenities to offer, including the Lakewood Civic Centre, Cliff Wright Library, and over 68 acres of parks! It also boasts two great schools, Wildwood School and Bishop Pocock School, as well as the stunning Wildwood Golf Course, making it an ideal choice for those who dream of weekends on the green just steps from their front door.
No matter whether you are prioritizing access to amenities, commutability, or schools in your home search, you can almost certainly find it one of Saskatoon's most popular neighbourhoods. Despite their popularity, there's nothing to say that these neighbourhoods will be the perfect fit for your wants and needs. Need help narrowing it down? Our experienced team of real estate professionals is happy to help—contact us today to get started!