Social Links Widget
Click here to edit the Social Media Links settings. This text will not be visible on the front end.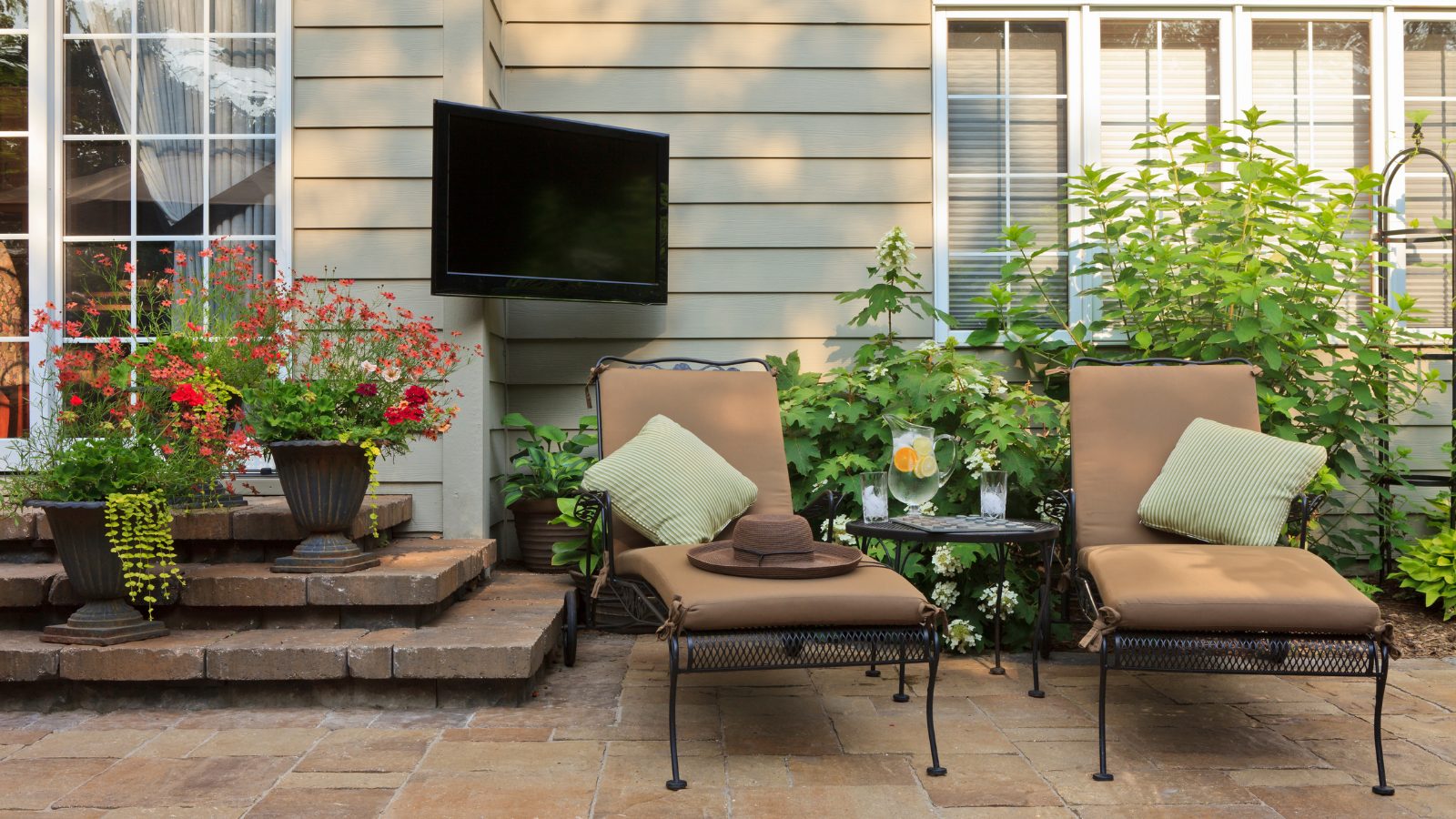 The sun is shining and the lush greens are getting more vibrant, meaning it's almost officially summer in Saskatoon! The city has plenty of activities and attractions built for you to live your warm summer days to the fullest. However, for the more introverted soul, a retreat is in order. What better place than at home? Make the most out of your summer by making the most out of your outdoor space. Whether it's a tiny patio or sprawling green, create your outdoor haven with these ideas, perfect for being the ultimate host or enjoying a little R & R on your own. Not to mention invoking the envy of all your neighbours and friends!
Supreme Lounging
Why not enjoy nature in comfort? Give your backyard a tropical feel with lounge chairs, chaise lounges and hammocks. Up the coze-factor with an outdoor sectional if you can swing it and complete with side tables, candles and a glass of wine. Or, create an outdoor lounge bed with a platform bed frame, futon mattress and outdoor fabric cover, tossing on some outdoor pillows for comfort.
Can't squeeze in a camping trip? No need to miss out on the best part–campfires! Take your outdoor lounge space to the next level with a fire pit. Easy to find and even easier to DIY!
Movie Night Under The Stars
Going out to the movies can be pricey, but enjoying your favourite movies under the stars is priceless. All you need to do is a taut, white sheet spread onto a flat surface (the sides of the house or garage work great), projector and phone or laptop. No access to a projector? No sweat. Make your own with just a shoe box, a magnifying glass and some cardboard.
Cheers!
No need to sort out a DD for this commute. Repurpose an old table or desk or get a little crafty with some cinder blocks and a few boards. Grab your speaker, ingredients for your favourite cocktails and glasses. Add some of those cute little umbrellas for extra flare.
A Bit More Than A BBQ
Most of us already have the standard patio set. Dress it up with some comfy cushions and the twinkle of fairy lights overhead. Even better yet, a chandelier is perfect for lending an extra special touch with a hint of formality and magic.
That Ahhhhh! Moment
Last but not least, embrace the serenity of nature with a mediation and yoga space in the comfort of your backyard. Bring in calming scents with strategically placed plants such as lavender and a standing tent or cabana.
Have your eye on a few ideas you want to try out but haven't found your Saskatoon dream home with the appropriate space to transform? That's where we come in! With our combined years of experience, we can help you find your forever home.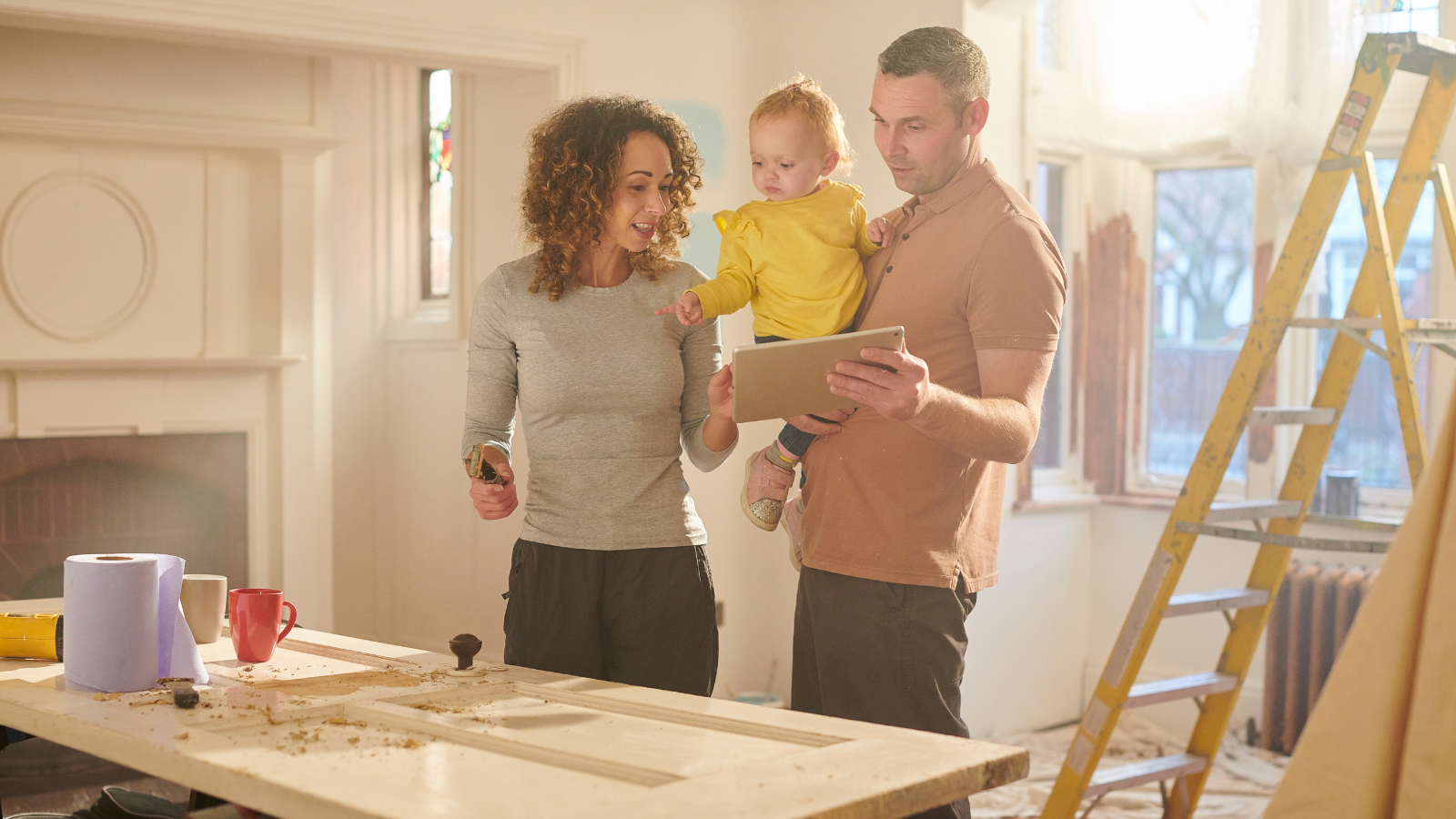 Whether you've bought a fixer-upper you're eager to DIY your way to your dream home in your top choice Saskatoon neighbourhood, your home needs an update, or you're looking to sell in the near future, you might question where to start. An additional worry might be that how do you stop once you start? Giving your home a facelift can also be contagious, influencing you to feel like tackling them all at once. Instead of making costly mistakes or risking choice paralysis, simply follow our guidelines to get the most value from your home renovations.
Where To Start
Once you have assessed all the areas of your home in need of some TLC, the best advice one could possibly give is to first address the spaces you will get the most use out of and the ones with the highest potential for the best return on your investment. Identifying these critical areas of interest can help you budget effectively in your home remodeling journey.
Kitchens and bathrooms can have a hefty price tag, but they are the high-ticket items that sell a property. These are also the spaces used most often, and thus, addressing them sooner rather than later can help improve your lifestyle. Additionally, it is usually easiest to get the more significant, messier projects out of the way first. These are often done before you move in to avoid feeling too displaced and disrupting your routine. If you are selling, you can happily communicate all of this additional value to future buyers!
Any lower priority updates can then be done over time and in a more cost-friendly fashion. Also worth mentioning is that although we may be excited to give some rooms a splash of new paint, structural improvements should always come before surface and cosmetic enhancements. 
Seasonality & Life Stage
If you have children, your home renovation needs will look different from the empty nester or retiree. While they might be okay with working their life around construction, those with children will need to consider how the project will affect how the family functions and what safety issues might arise. The different types of homeowners may also want to do similar projects for other reasons. A young family may decide to open up the kitchen and living spaces for better-lit spaces and improved sightlines to keep an eye on the kids. Alternatively, other homeowners' goals may be more along the lines of opening the area to better entertain guests. It's all about making the improvements that best suit your needs!
Weather is also a key player in the decision-making process. For example, exterior updates such as building a patio or painting cannot be done in the winter but switching out interior light fixtures can. The summer tends to be busier and promises more favourable weather conditions for renovations than the dead of the Canadian prairie winters. Wondering what you can tackle yourself right now? Check out our Spring Home Maintenance Checklist!
Saving You Precious Time & Hard Earned Money
Assuming funds allow, lumping multiple projects together can be the most cost-effective, especially when it comes to contractor labour hours and the inconvenience to your home life. For example, kitchen and bathrooms are often best done together as similar contractors are involved. If updates in plumbing are needed, it is easier to do it all at once. Sometimes, some decisions made at different times may not work cohesively, whether functionally or aesthetically. Thus, planning and budgeting accordingly are of the utmost importance.
It's also easy to get drawn into the little things, so hiring a professional to care for the moving parts for specific projects can prove beneficial, allowing you to keep an eye on the bigger picture.
Whether you're looking to buy your dream home or sprucing up your current home to sell and are not confident about where to start, you can count on our combined years of expertise and connections to guide you through!