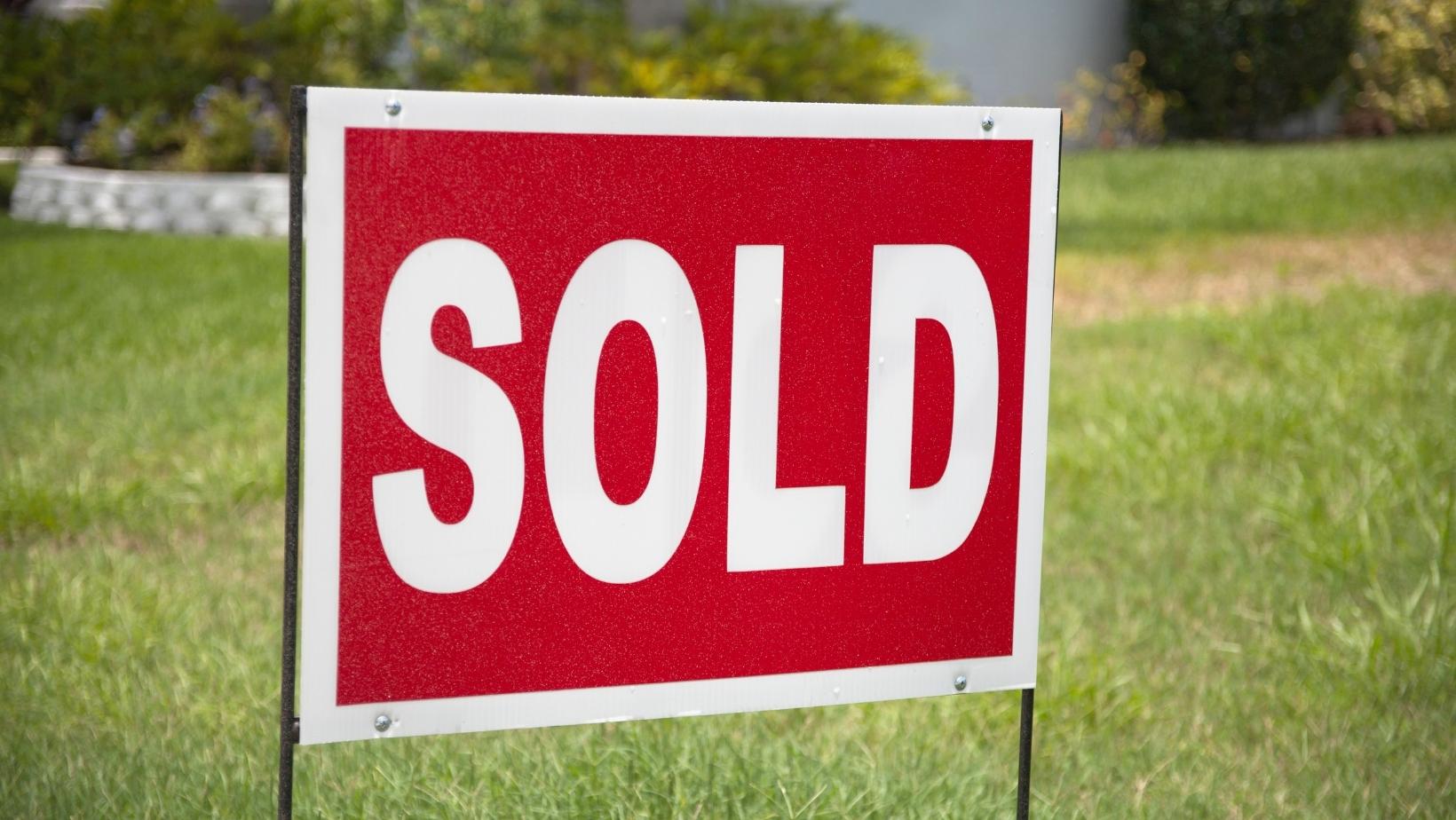 Do you plan on selling your home soon? Whether you are selling to accommodate your growing family or retiring and downsizing to a smaller home. This helpful guide will give you a few hints and tips to make selling your home a breeze.
Should You Hire a Real Estate Agent?
Whether you sell your home privately or with a listing agent is entirely up to you. Both choices come with various pros and cons. 
If you choose to sell privately, there are no real estate agent fees, but the time and energy needed to try to sell your home this way might not be worth it. A realtor will have many connections, experience and knowledge that you, as a homeowner, lack. They are an excellent liaison between the two parties, know how to fill out paperwork and will have a network of buyers and the best inspectors and lawyers.
Whether you choose a real estate agent or sell privately, these tips will still be helpful.
Tip 1: Know the Market
The real estate market fluctuates a lot. It can be hard to know the climate of the market and who has the advantage if it's the seller or the buyer. Check real estate reports to know if the market favours the seller or the buyer. If the market favours the seller, there will be low inventory and the quick sale of homes. If the market favours the buyer, there will be an abundance of inventory and a slow sales rate, with homes sitting on the market for weeks to months. This depends on the economic situation, national interest rates, location, and other factors.
Tip 2: Decide on a Listing Price
One of the best tips before selling your home is evaluating its worth in the current market. Your realtor can provide a Comparative Marketing Analysis at no extra cost. This analysis will look at a combination of factors, including features of your home, upgrades or renovations, the tax-assessed value of your property, and the selling price of comparable homes in your area.
Tip 3: Pick the Right Season
The season when you sell your home is equally as important as picking a listing price. There are pros and cons to selling in winter and warmer months.
Winter has lower inventory overall, so attracting buyers and offers is easier. There are a few drawbacks to selling in winter, though. Snowfall can make it hard for buyers to view your home and hide important features such as foundation and landscaping—let's face it, moving also sucks in winter. Try to list in autumn before the first snowfall to avoid this issue.
Spring and Summer usually have the highest amount of inventory to hit the market. An active market with more competition for you as a seller. This might be the ideal time for you to sell your home. Consider listing your home at a competitive price to attract more offers if that is the case.
If you are not looking for a quick sale, try listing your home in autumn. It is a great time to list because summer is winding down. It is easier for your home to stand out as fewer homes are on the market. There is changing leaves everywhere in autumn to enhance the beauty of your neighbourhood.
Tip 4: Staging & Marketing
Staging is not only a great way to show off the potential of your house to prospective buyers but also makes the home very appealing in the listing photos. 
Start by decluttering things you don't need every day and de-personalize the space. If this seems overwhelming, there are many home staging businesses out there that can help you.
Click here to open a comprehensive guide to staging your home.
To market your home, include these details in your listing:
Good quality professional photos

Photos of your home's exterior and yard in various seasons–focus on exciting features like a tiered deck, pool, etc.

Drone aerial Photography and videography of the property and neighbourhood. This can significantly improve the potential for a sale by up to 70%.

Showcase interesting details and wow features of your home. (fireplace, finished basement, kitchen upgrades, etc.)

Provide information about amenities, schools, shopping in the area, and walkability to these places.

Bonus if you can have a video virtual tour or 3d tour of your home created for you.
Tip 5: Showing Your Home
Most interested buyers want to see a home in person. There are a few ways to accomplish this: an open house for multiple showings at one or scheduled showings. 
Before viewers arrive, try to put things away and deep clean them beforehand.
Tip 6: Offers
In an ideal world, you would get multiple offers on your home, and you can select the best one for you. You can accept, counter or reject any offers you receive. Look out for offers that have unappealing conditions or contingencies that must be met before the sale goes through. The buyer's conditions could be various asks, the most common being a home inspection, secured financing or the sale of their own home. 
Review the paperwork with a lawyer when you get the right offer and are ready to accept it. There might be additional requests before the buyer agrees to close, such as including all appliances or requesting a repair. Your lawyer will ensure the paperwork goes through to the transfer of ownership.
Now that you have read through this selling your-home guide, I hope you feel a little more comfortable starting the process yourself. 
If you are looking into selling and/or buying a new home enlist the help of a trusted REALTOR® to help you through the process.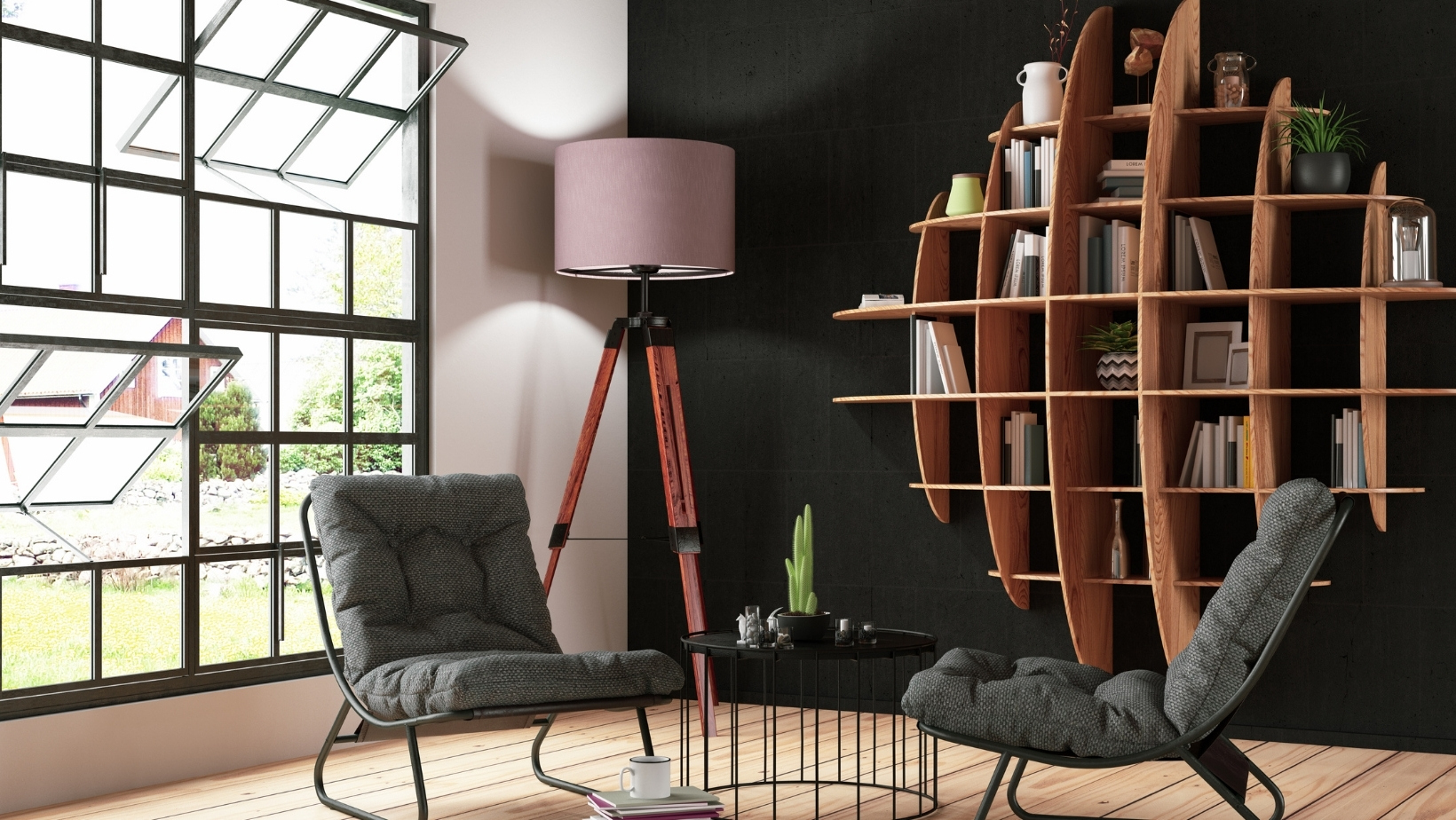 I have often thought about having wall-to-wall bookshelves and a library, but then there is the issue of trying to fill up the shelves thoughtfully. Careful curation of objects and books can add charm and personality to your space. Here are a few great ideas to mindfully decorate without cluttering up your bookshelves.
Stack Books Horizontally and Vertically
The secret to styling a bookshelf is to create areas of interest. Start by stacking your books horizontally and vertically to engage the eyes. If you plan on adding objects around the stacks of books, leave gaps. A few well-placed items or artwork give the bookshelf a flare of your personality and break up the visual cues.
Pro tip: Mix and match the colours of books in the stacks to add an eclectic flare, or if that isn't your style, format the books with like colours for an organized look.
Lean Art
Artwork is a fabulous way to style your bookshelves like a pro with added visual interest. Create a bookshelf design moment by placing framed art and ornate objects amongst your books. Place taller artwork and objects on the top shelf for added drama. Try to layer different art and frames to create a relaxed multi-layered look.
Create Vignettes on the Shelves
To prevent over cluttering your shelves or having it look like a thrift store, try to create vignettes (curated style statements) on each shelf. Focus your efforts on creating cohesive vignettes one by one to not overwhelm yourself. Start by adding books vertically and horizontally, then consider adding complementary objects and artworks—be careful not to overfill the space and keep some blank space to visually break things up.
Hot tip: Arrange your vignette books and objects in different ways, changing up the colours, style, textures, heights and shapes. A great rule of thumb is to arrange in odd numbers.
Add Greenery
Plants bring a lot of beauty, life and freshness into a home. When paired with a matching decor pot, they add vibrancy and colour to your shelves with little effort. Plants are ideal for creating height or adding a stunning trailing plant to cascade over a ledge. Check out fake plants or statement vases with twigs/dried grasses if you are worried about keeping live plants.
Use Bookends
Bookends are not only art pieces but also functional to showcase books in various ways. Unique bookends can add a lot of style and texture to your vignettes. If you aren't keen on bookends, using heavy potted plants to prop up books is a great alternative. 
I hope these tips have given you an idea or two on how to style your bookshelves with purpose. If you feel overwhelmed, take a step back and carefully select your best pieces and books to display. My all-time favourite shelving units are from String Furniture.
Contact your local REALTOR® to find a great house to create your little library!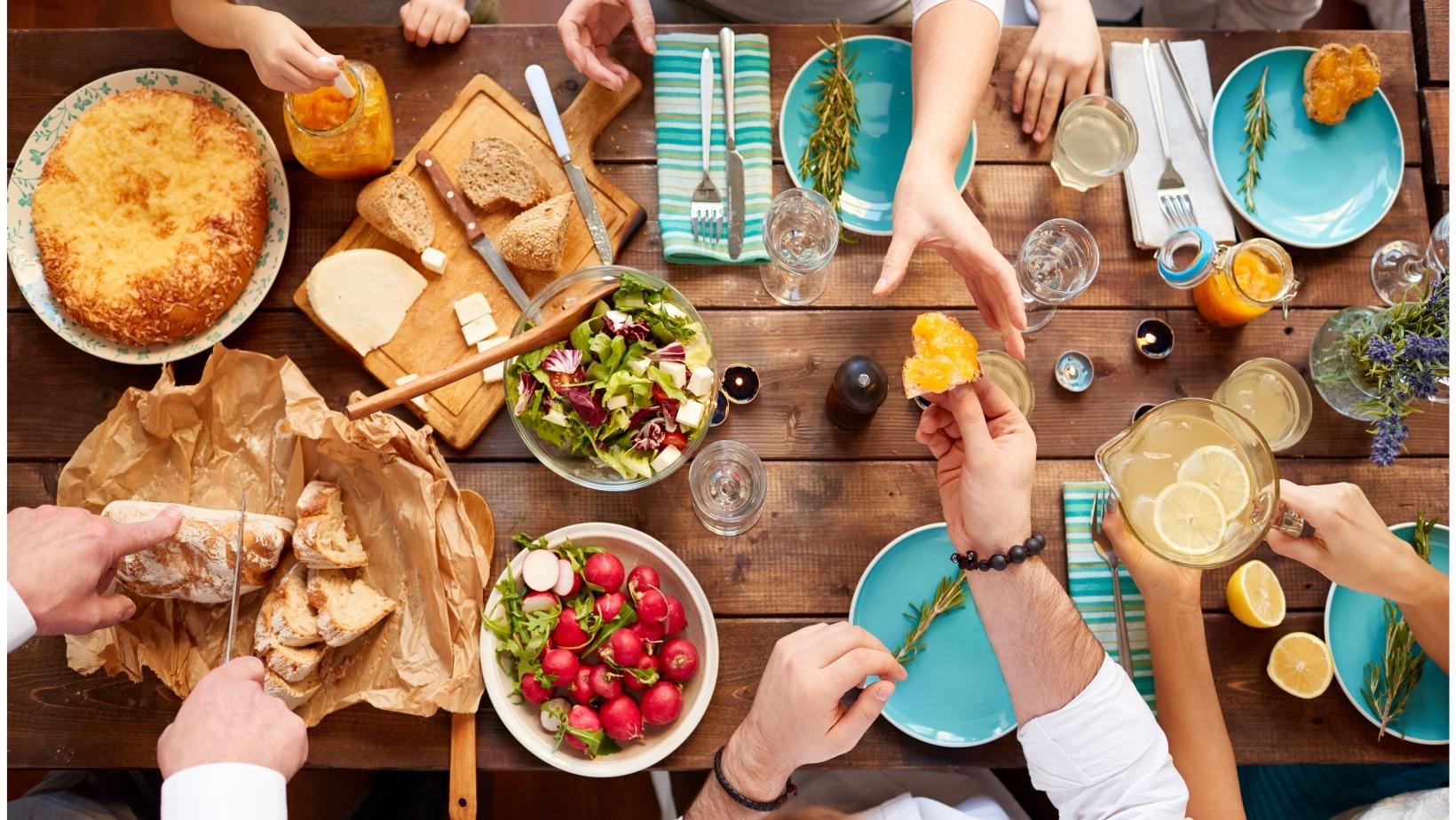 Are you planning to host a group of people, and you feel the anxiety building up?
These helpful tips will guide you through everything you need to know about becoming the ultimate host.
Don't Sweat the Small Stuff
Whether you are hosting a quaint get-together or an elaborate party, it is essential to remember that no one will notice minor mishaps along the way.
The trick to being a great host is having good energy and encouraging everyone to enjoy themselves. At the end of the day, people are there to have a good time, see you and eat some delicious food.
Simplify your Menu
You don't need to cook a five-course meal to throw a great party. If you feel overwhelmed, try minimizing your menu to fewer and less complex items. Prepare a recipe that you have made a hundred times that always turns out fabulous; this will relieve the stresses of it turning out. 
If you are pressed for time, make the gathering a potluck and have everyone bring their favourite dish, or better yet, grab something from a local restaurant or catering company.
Ask for Help
Planning and prepping a large meal is no easy task. It is always better with friends and family to help make the meal. Whether in the form of a potluck or helping with simple tasks, like setting the table, lighting candles or tossing a salad, don't be afraid to turn down help. Encourage your company to get involved and have fun while you're at it.
Don't Procrastinate
If you are a lot like me, you excel at procrastination. Stress makes everything come together within minutes—but I don't recommend this.
Avoid leaving tasks and planning to the last minute. Try not to feel stressed when you are shopping for groceries. Go a few days before the big day and prep what you can ahead of time—frozen, ready-to-bake lasagna, anyone? Ensure you clean your home and clear out guests' closets days before, so you aren't scrambling to do it the same day. 
Set up DIY Drink Stations
Everyone has different tastes in food, and the same goes for drinks. A fun way to let your guests mingle is to set out a DIY drink station. Set out a variety of cut fruits, herbs and garnishes for mixing and matching. This will allow you to set out things ahead and save time once guests arrive. You can go all out with a full bar, drink dispensers, and even set out a drink mixing recipe book for those looking to get creative. Of course, set out a variety of tonic waters and non-alcoholic beverages as well!
Give Away Leftovers
Leftovers are bound to happen after a big meal, and the last thing you need in your fridge is half a cheesecake. Divide up the leftovers between guests to set them up for a nice lunch or supper the next day—keep some inexpensive plastic containers or takeaway boxes handy for these occasions. Not only is this a great way to free up your fridge space, but also to be generous.
Hopefully, with these helpful tips, you are ready to plan that next party with friends or a large family supper with ease. Remember to have confidence in yourself and project positive energy; everyone will feel at ease and enjoy themselves.
Contact your local REALTOR® to help you find a great home if you require a great entertainment space.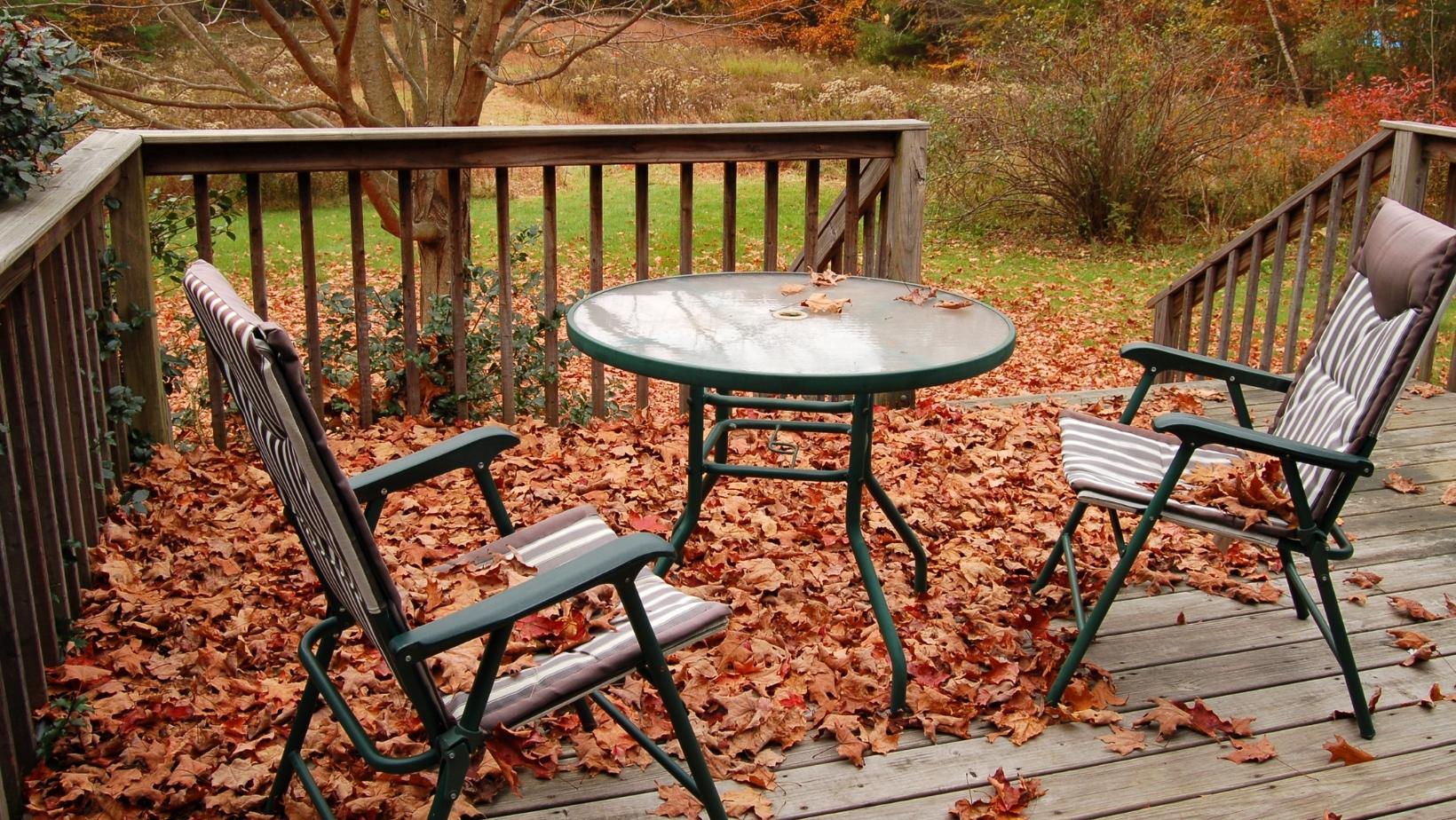 Autumn is a time for coziness, pumpkin spice and candles; however, it should also be a time of home maintenance preparation before winter. Here are a few essential items to perform around the house before it gets cold.
1. Clean, or possibly replace your gutters
Cleaning your home's gutters is a key task to do around fall's end. Removing all the leaves and debris will prevent flooding from melting snow or rain in spring. If you are nervous about attempting this yourself, there are always professionals that can help. Allowing water to flow freely and moving it away from your house will prevent your exterior from getting damaged or flooding. If your eaves are damaged, consider getting them replaced as soon as possible.
2. Check for drafts
Drafts near windows and doors are very common, mostly in older homes. To prevent heat loss (or cooling from a/c), install weather stripping in those areas, caulking to seal up holes, or spray foam for larger areas. Over 20% of heat loss occurs through drafts around windows.
Tip: Slide a piece of paper between the door frames and windows. If it slides easily, you need to update the weather stripping.
3. Drain the outdoor faucets and underground sprinklers
Drain all the hoses, hose attachments and most importantly, the water faucets. Turn off all the outdoor faucets and the main valves inside your home. This will prevent freezing and your pipes from exploding— disconnect your hose attachments from the hoses to mitigate rust forming and permanently fusing them together. Blowing out your underground sprinklers is also crucial. If you are unsure how to do this yourself, hire a professional to do this task.
4. Bring your outdoor furniture and barbeque in.
Outdoor furniture is exposed to the elements for many months, with winter having the most extreme weather conditions—so it's a good idea to store your set away to add to the longevity of its life. While you're at it, put away your barbeque if you have the space to prevent rusting and damage. Outdoor living can become expensive if you purchase a new furniture set yearly. If you lack the storage space for your outdoor items, buy good quality covers and tack them down.
5. Fix cracks in your driveway and foundation
Cracks in your driveway and foundation can become big problems if not correctly cared about. Regarding your foundation, mice and other critters can quickly burrow into small holes and cracks. Driveway cracks can be unsightly, with weeds growing out of them or, even worse, split into potholes. It seems tedious to fill these small cracks, but you will thank yourself in the long run.
6. Change filters
Filters are often forgotten, but they should be changed frequently if the heat and air conditioning are on all day—especially in the peak summer and frigid winter. It is an inexpensive way to maintain these units and have them run efficiently.
7. Fertilize the lawn
Fertilizing the lawn in the fall is a great way to protect your grass from those cold winter days. The roots of your lawn are still growing even as it gets colder out. To keep your grass looking great in spring and summer, fertilizer is key. Doing this task will also help your lawn turn green faster in spring. 
8. Test winter equipment
Autumn might seem too early to think about winter, but here in Canada, we can get snow as early as September. To ensure a great winter season, check your snowblower and shovel's condition before it gets frigid—not only will it be more pleasant to check these things out when it's warmer outside, but you won't have to worry about a broken snowblower when the snow falls.
9. Change batteries
A good rule of thumb is to change the batteries in your smoke detectors and carbon monoxide devices yearly. Since you are already completing a list of other tasks, checkmark this off your list while you are at it.
Here are a few recommended tasks to accomplish before it cools off at the end of the year. I recommend performing many of these maintenance items while it's warmer out and save yourself the headache of trying to do them when it's freezing outside. 
If you are interested in purchasing a home in the fall, contact your local REALTOR® today!