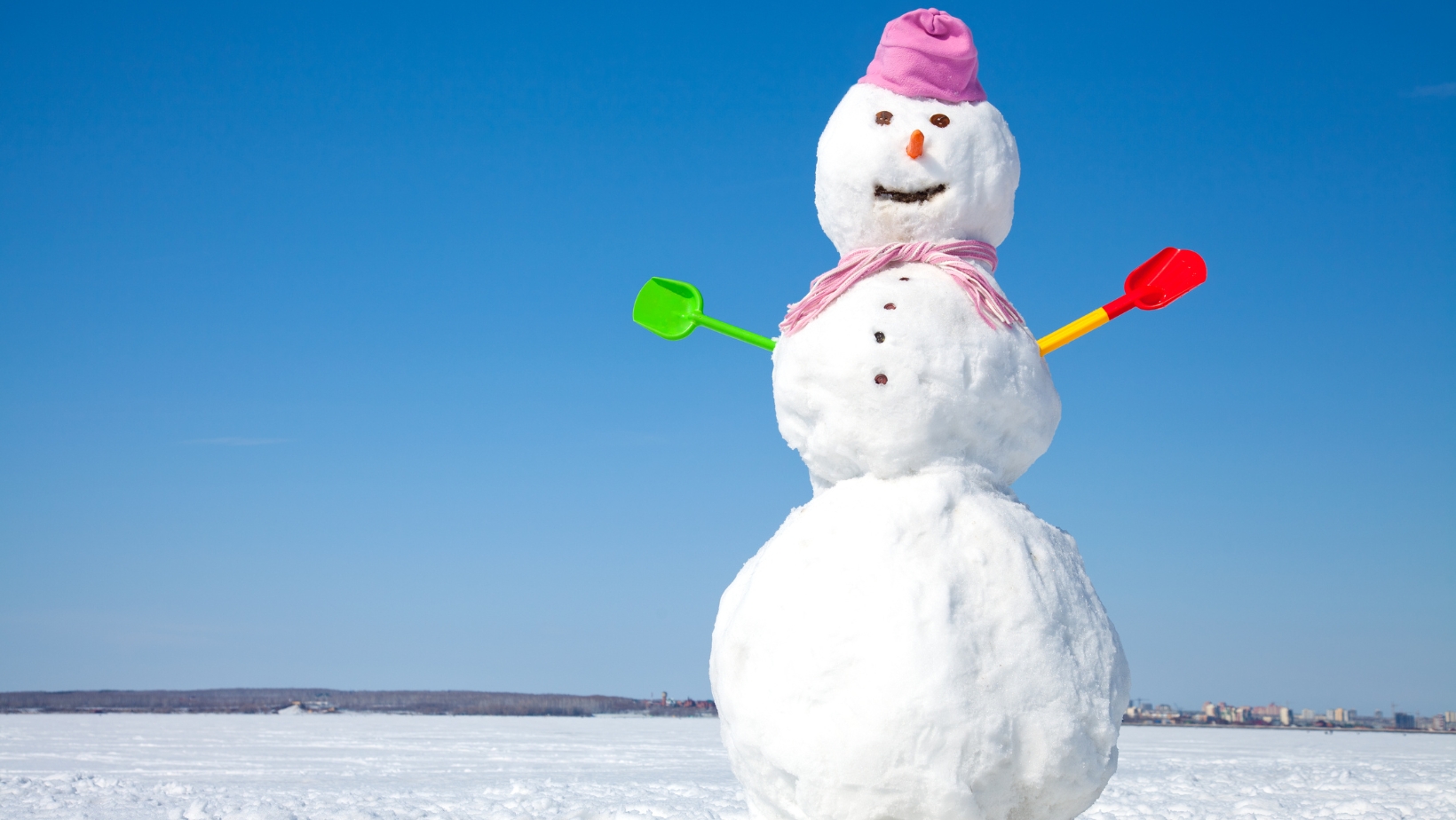 Making a snow person was my favourite pastime when I was a kid. I used to create families of snow people, including pets, and a home for them to live in. There is a bit of science behind the snow consistency and the success rate of building the perfect snowman.
The Right Snow
Proper snow consistency is key to making a snowman. Look for dense, wet snow that falls or is already on the ground on a warmer day. Stay away from cold days or blizzards like snow falls for snow person building—nobody wants to be out there anyways.
Location, Location, Location
Make sure you find a perfect location for your snowman to show it off. When I was a kid, I used to build my snow person in front of our living room window, so I could gaze upon it and say hello! The best spot to build a snowman for longevity is in a shaded part of your yard and/or in the center area where you roll your snowballs.
Best Structure
Build your snow person like a "pyramid" with a large ball at the bottom. Medium-sized for the tummy and a smaller one for the head! The smaller the snowman, the more structure it will have. As you increase the size, it becomes less stable. Once in a while I would make a 6ft snowman with the help of my dad or grandpa to add the finishing touches.
Rolling it Up
Start by making a larger-than-average snow ball (you know, the kind you throw at someone)…then start rolling it around in the snow and watch it magically become larger. Roll it around until you can't physically push it anymore or until you are happy with the size. Once the main snowball is ready, pack snow around the base to make it extra secure to the ground. 
Flatten Each Ball
While rolling each ball, make sure you stop from time to time to pack it down and ensure it's a solid ball. Remember to do this for building the actual snow person—pat down a flat area between each ball to strengthen the structure.
The Perfect Accessories
My mom always had an old box of too-small hats and gloves for us to use for our snow person. That way, if they blew away or someone needed it, we wouldn't be sad to let them go. We also had a gravel driveway that provided many rocks for the snowman's eyes, nose, and buttons—and a garden for a carrot for the nose. Deer would often come into the yard and eat the nose! 
If you are going for a certain aesthetic, try matching the snow person to the scheme of your home or outside decor. Try an ugly sweater on it or an old jacket for an extra bit of whimsy. Don't forget to add branches for the arms!

Building a snow person or a snow family is a lot of fun for the whole family or alone. Plus, being outside is a great way to boost your mood and get active.
Contact your Local REALTOR® today to find the perfect home and yard to build a snow person in.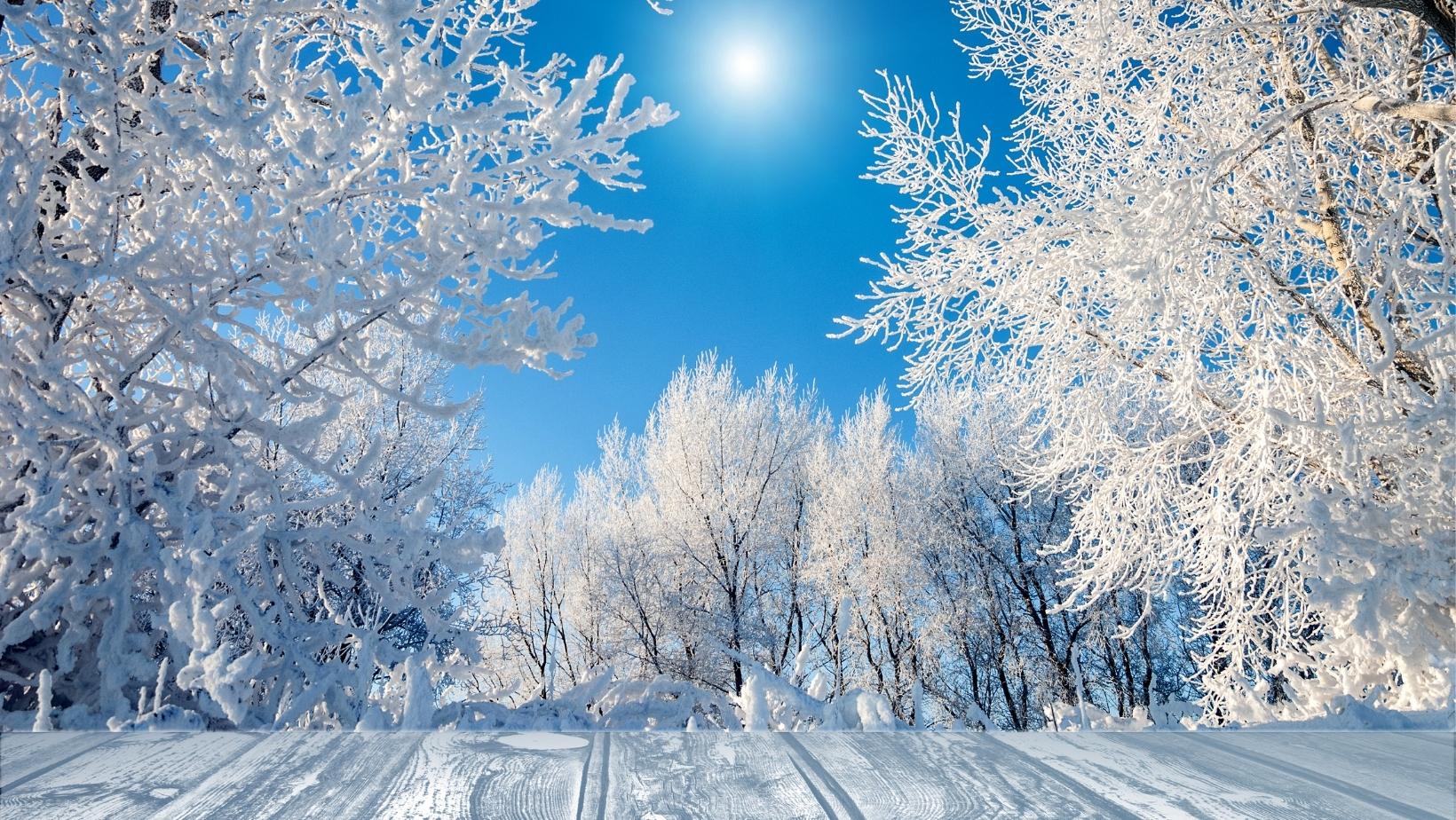 Here in Saskatchewan, winter is a drag, the snow, the ice, and the overall coldness. It is hard to leave your house, and being cozy is the ultimate goal. However, here is a helpful list of fighting off winter blues that can boost your mood and improve your mental health.
What is Seasonal Affective Disorder?
Often referred to as seasonal depression, it's a type of depression related to the change of seasons—mainly in the colder, darker months, like winter. Some symptoms include:
Depression

Low Energy Levels

Mood Changes and Social Problems

Changes in Sleep Patterns

Changes in Appetite or Weight
If you already experience depression year-round, these symptoms tend to worsen in winter.
What can you do?
There are a few key things you can do to help curb seasonal depression and improve your mental health during the long winter months. Even if seasonal depression doesn't affect you, the suggestions below will boost anyone's mood.
Get a Light Therapy Lamp
Light therapy, also known as phototherapy, can be a great way to stave off winter blues. If you are working at a desk or need a few minutes of stress relief, try buying a bright light lamp that imitates natural sunlight. 
There is a proper combination of light therapy based on timing, light intensity, and duration. Consult a doctor or the manufacturer's guidelines to ensure you don't hurt your eyes and have the best results. It is most effective early in the morning for at least 30 minutes—keep a light schedule to have the most impact.
Exercise
Exercise releases endorphins and is an excellent way to boost energy. Even moving your body 20-30 minutes daily can have tremendous benefits.
Taking up a winter hobby might be nice to get outdoors and get a little fresh air. This season I bought a complete winter gear kit to do winter walks and try snowboarding. If you want to try snowboarding, I recommend Optimist Hill, right in Saskatoon! Walking down the Meewasin trail amongst all the birds and trees is a surefire way to enjoy the outdoors. Having a friend to do these activities with is also a great way to get a chat in and boost your mood. 
Pick one winter activity that you love or at least can tolerate, and try to do it a few times or more this winter season! If you feel like -20C is too cold, prioritize activities on good weather days. Sometimes it can be hard to take advantage of these if you work full-time, but if they fall on a weekend, there's no better time to get outside!
Prioritize Social Activities
Staying inside all winter sounds like the best course of action but remember to prioritize socialization. The roads might be bad sometimes, but plan fun activities with friends and family when it's safe. Having a close social group and having connections with various people will enrich your life in ways you can't imagine. My favourite winter activities with friends are going to a cozy cafe, going to the art gallery, walking outside, and skating at a rink near my house.
Remember to Get Enough Vitamin D
We have already touched on the Light Therapy lamp. Still, real vitamin D is also required to regulate the amount of calcium, Magnesium and phosphate in your body, which is vital for healthy bones, teeth and muscles. The research on vitamin D and your health is limited, but it can't hurt to try to get more in regularly.
Low sunshine throughout the winter months means less vitamin D from the sun, and luckily there are supplemental vitamins. Food can also be a great source of vitamin D, such as juices, milk alternatives, oily fish, red meat and eggs.
If you can, taking a vacation to a warm climate can be a nice break from winter blues and an excellent way to gain more vitamin D!
Be sure not to let winter halt your life entirely, and try something new this year to keep yourself active and healthy. These tips will hopefully get you out of that slump and encourage you to get out there.
Contact your local REALTOR® to find a wonderful home for those shopping endorphins this winter!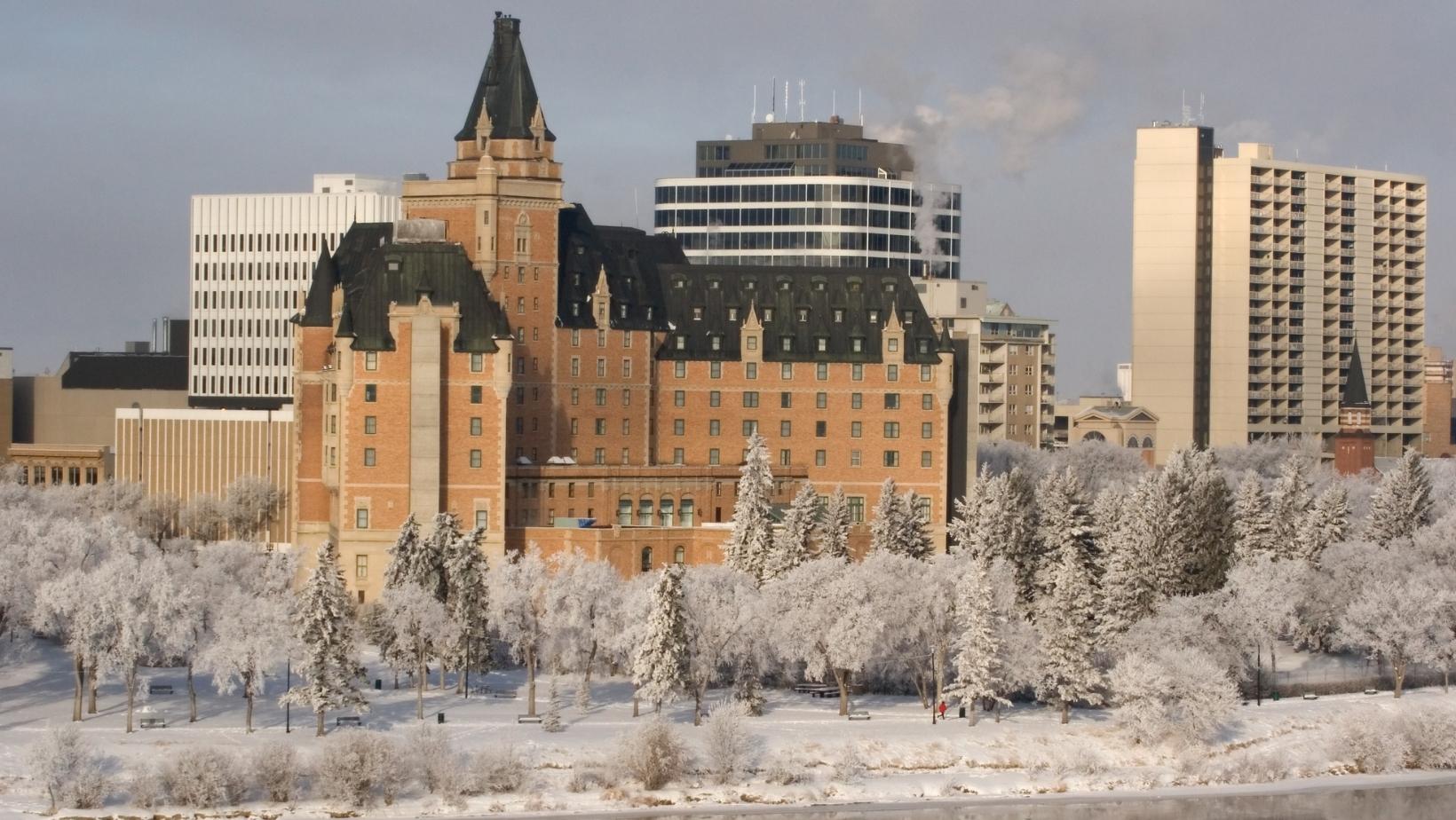 Outdoor activities don't need to stop because winter has arrived. Saskatoon has a lot of exciting things to do as it gets colder. Below is a short list of ideas for keeping you active throughout the winter.
Skating
I enjoy skating as a winter activity and try to do as much as possible. Some great ice rinks are the Cameco-sponsored rink by the Bessborough Hotel, rental skates and ice time by donation. You don't need to be a speed skater to enjoy the Clarence Downey Speed Skating Oval on Dudley Street. It is a smooth and fast surface, my favourite rink. Outdoor rinks and ponds are all over Saskatoon to skate on. Crossmount Cider is just outside the city and has a lovely skating area. After a cold day of skating, warm up in the chalet with a cider or two.
Kicksledding
A new fun winter activity to try with friends, alone or with your dog. Rentals are available at Escape Sports. The kicksled has two thin runners and a handlebar about waist height. The runners have rubberized pads for your feet to keep balance, and some have seat upfront for a child. If you feel like bringing your pup, they can be harnessed to the kicksled and pull you along—there is a brake if you are going too fast.
Walking
Walking is a fantastic way to stay in shape all winter long. There are a few perfect spots to walk in Saskatoon. My favourite is the Meewasin trails, located all along the river, sheltered from the elements with wooded areas—birds are plentiful and have panoramic views. The zoo is entirely free in winter, and they have paved pathways. While walking around the zoo, a few animals will sometimes be out and about. Beaver Creek is just outside of Saskatoon and has fantastic wooded trails to wander around with tons of wildlife—hand-feeding the chickadees is surprisingly delightful.
Snowboarding/Skiing/Tubing
Located right in Saskatoon on the east side—only a couple of years old, Optimist Hill provides an excellent experience for beginner snowboarders and skiers, with one dedicated side for tubing. There is also a free hill for toboggans! It has ski and snowboard instructors if you are interested in learning from a professional and full rental for equipment, including helmets. Very affordable.
Winter Birding
Birdwatching is fun for the whole family and a fantastic low-key activity to enjoy. Living Sky Wildlife Rehabilitation offers private guided birding tours in and around Saskatoon in various parks. Many bird species native to Saskatchewan are worth learning about, such as woodpeckers, finches, nuthatches and various other songbirds that live in wooded portions of Saskatoon's naturalized parks.
Tip: Add a birdfeeder in your backyard and watch all the birds flock there. If you want to go one step further, buy a Saskatchewan bird species book for extra fun!
Whatever your fitness level, hopefully, you have found at least one activity to try out this winter from this list. Enjoying time outside can boost your mood and relieve stress.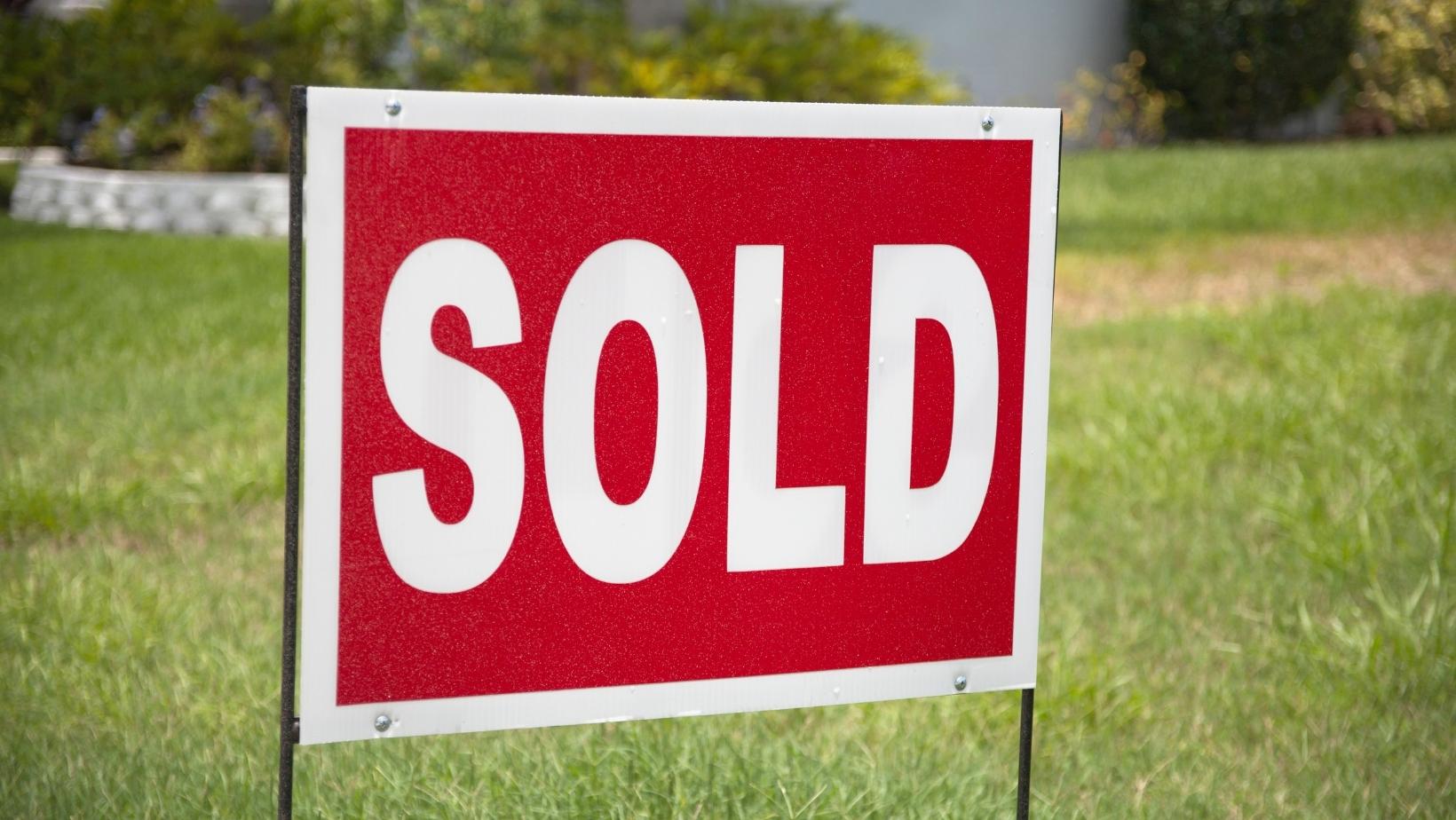 Do you plan on selling your home soon? Whether you are selling to accommodate your growing family or retiring and downsizing to a smaller home. This helpful guide will give you a few hints and tips to make selling your home a breeze.
Should You Hire a Real Estate Agent?
Whether you sell your home privately or with a listing agent is entirely up to you. Both choices come with various pros and cons. 
If you choose to sell privately, there are no real estate agent fees, but the time and energy needed to try to sell your home this way might not be worth it. A realtor will have many connections, experience and knowledge that you, as a homeowner, lack. They are an excellent liaison between the two parties, know how to fill out paperwork and will have a network of buyers and the best inspectors and lawyers.
Whether you choose a real estate agent or sell privately, these tips will still be helpful.
Tip 1: Know the Market
The real estate market fluctuates a lot. It can be hard to know the climate of the market and who has the advantage if it's the seller or the buyer. Check real estate reports to know if the market favours the seller or the buyer. If the market favours the seller, there will be low inventory and the quick sale of homes. If the market favours the buyer, there will be an abundance of inventory and a slow sales rate, with homes sitting on the market for weeks to months. This depends on the economic situation, national interest rates, location, and other factors.
Tip 2: Decide on a Listing Price
One of the best tips before selling your home is evaluating its worth in the current market. Your realtor can provide a Comparative Marketing Analysis at no extra cost. This analysis will look at a combination of factors, including features of your home, upgrades or renovations, the tax-assessed value of your property, and the selling price of comparable homes in your area.
Tip 3: Pick the Right Season
The season when you sell your home is equally as important as picking a listing price. There are pros and cons to selling in winter and warmer months.
Winter has lower inventory overall, so attracting buyers and offers is easier. There are a few drawbacks to selling in winter, though. Snowfall can make it hard for buyers to view your home and hide important features such as foundation and landscaping—let's face it, moving also sucks in winter. Try to list in autumn before the first snowfall to avoid this issue.
Spring and Summer usually have the highest amount of inventory to hit the market. An active market with more competition for you as a seller. This might be the ideal time for you to sell your home. Consider listing your home at a competitive price to attract more offers if that is the case.
If you are not looking for a quick sale, try listing your home in autumn. It is a great time to list because summer is winding down. It is easier for your home to stand out as fewer homes are on the market. There is changing leaves everywhere in autumn to enhance the beauty of your neighbourhood.
Tip 4: Staging & Marketing
Staging is not only a great way to show off the potential of your house to prospective buyers but also makes the home very appealing in the listing photos. 
Start by decluttering things you don't need every day and de-personalize the space. If this seems overwhelming, there are many home staging businesses out there that can help you.
Click here to open a comprehensive guide to staging your home.
To market your home, include these details in your listing:
Good quality professional photos

Photos of your home's exterior and yard in various seasons–focus on exciting features like a tiered deck, pool, etc.

Drone aerial Photography and videography of the property and neighbourhood. This can significantly improve the potential for a sale by up to 70%.

Showcase interesting details and wow features of your home. (fireplace, finished basement, kitchen upgrades, etc.)

Provide information about amenities, schools, shopping in the area, and walkability to these places.

Bonus if you can have a video virtual tour or 3d tour of your home created for you.
Tip 5: Showing Your Home
Most interested buyers want to see a home in person. There are a few ways to accomplish this: an open house for multiple showings at one or scheduled showings. 
Before viewers arrive, try to put things away and deep clean them beforehand.
Tip 6: Offers
In an ideal world, you would get multiple offers on your home, and you can select the best one for you. You can accept, counter or reject any offers you receive. Look out for offers that have unappealing conditions or contingencies that must be met before the sale goes through. The buyer's conditions could be various asks, the most common being a home inspection, secured financing or the sale of their own home. 
Review the paperwork with a lawyer when you get the right offer and are ready to accept it. There might be additional requests before the buyer agrees to close, such as including all appliances or requesting a repair. Your lawyer will ensure the paperwork goes through to the transfer of ownership.
Now that you have read through this selling your-home guide, I hope you feel a little more comfortable starting the process yourself. 
If you are looking into selling and/or buying a new home enlist the help of a trusted REALTOR® to help you through the process.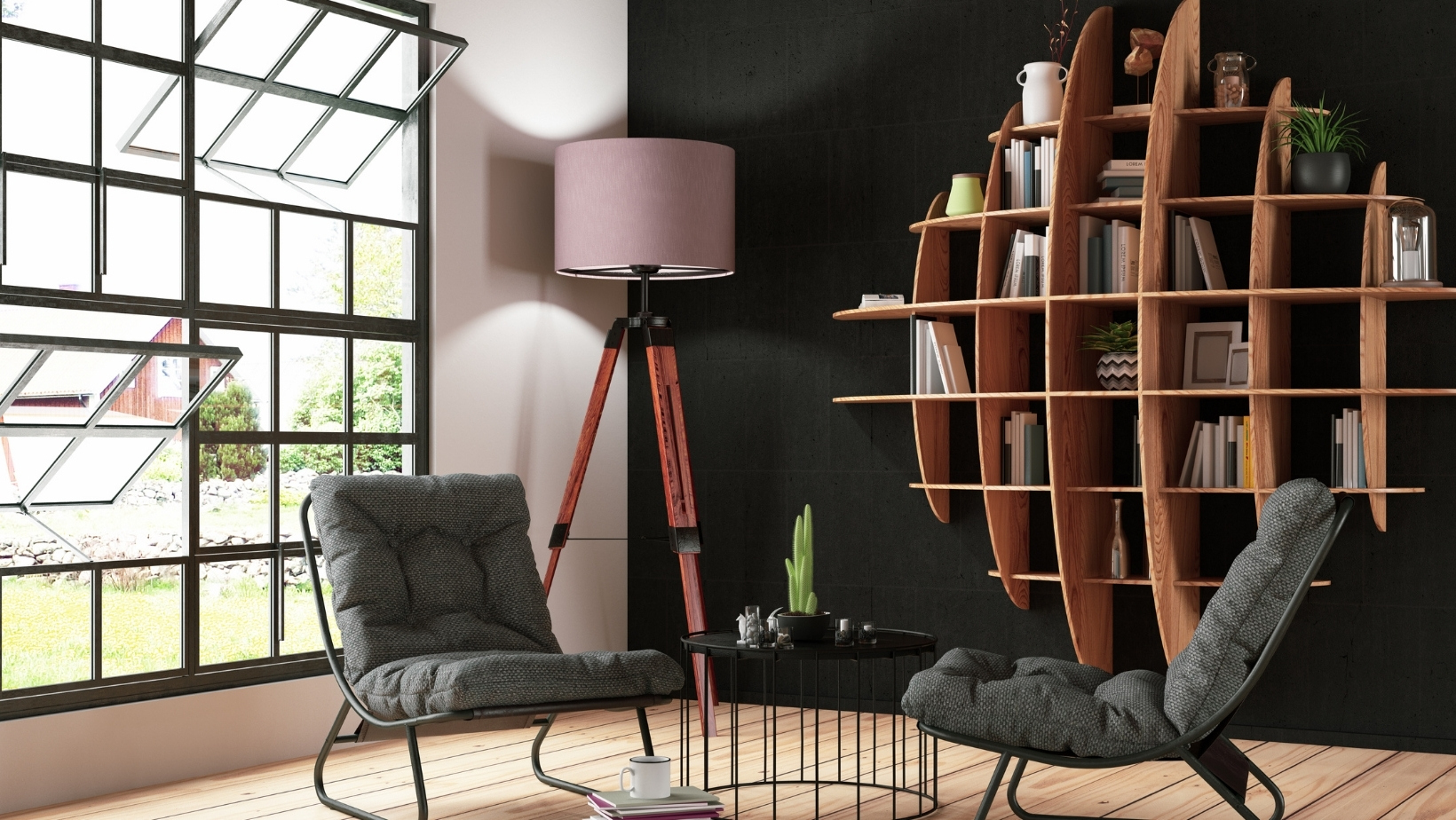 I have often thought about having wall-to-wall bookshelves and a library, but then there is the issue of trying to fill up the shelves thoughtfully. Careful curation of objects and books can add charm and personality to your space. Here are a few great ideas to mindfully decorate without cluttering up your bookshelves.
Stack Books Horizontally and Vertically
The secret to styling a bookshelf is to create areas of interest. Start by stacking your books horizontally and vertically to engage the eyes. If you plan on adding objects around the stacks of books, leave gaps. A few well-placed items or artwork give the bookshelf a flare of your personality and break up the visual cues.
Pro tip: Mix and match the colours of books in the stacks to add an eclectic flare, or if that isn't your style, format the books with like colours for an organized look.
Lean Art
Artwork is a fabulous way to style your bookshelves like a pro with added visual interest. Create a bookshelf design moment by placing framed art and ornate objects amongst your books. Place taller artwork and objects on the top shelf for added drama. Try to layer different art and frames to create a relaxed multi-layered look.
Create Vignettes on the Shelves
To prevent over cluttering your shelves or having it look like a thrift store, try to create vignettes (curated style statements) on each shelf. Focus your efforts on creating cohesive vignettes one by one to not overwhelm yourself. Start by adding books vertically and horizontally, then consider adding complementary objects and artworks—be careful not to overfill the space and keep some blank space to visually break things up.
Hot tip: Arrange your vignette books and objects in different ways, changing up the colours, style, textures, heights and shapes. A great rule of thumb is to arrange in odd numbers.
Add Greenery
Plants bring a lot of beauty, life and freshness into a home. When paired with a matching decor pot, they add vibrancy and colour to your shelves with little effort. Plants are ideal for creating height or adding a stunning trailing plant to cascade over a ledge. Check out fake plants or statement vases with twigs/dried grasses if you are worried about keeping live plants.
Use Bookends
Bookends are not only art pieces but also functional to showcase books in various ways. Unique bookends can add a lot of style and texture to your vignettes. If you aren't keen on bookends, using heavy potted plants to prop up books is a great alternative. 
I hope these tips have given you an idea or two on how to style your bookshelves with purpose. If you feel overwhelmed, take a step back and carefully select your best pieces and books to display. My all-time favourite shelving units are from String Furniture.
Contact your local REALTOR® to find a great house to create your little library!