Social Links Widget
Click here to edit the Social Media Links settings. This text will not be visible on the front end.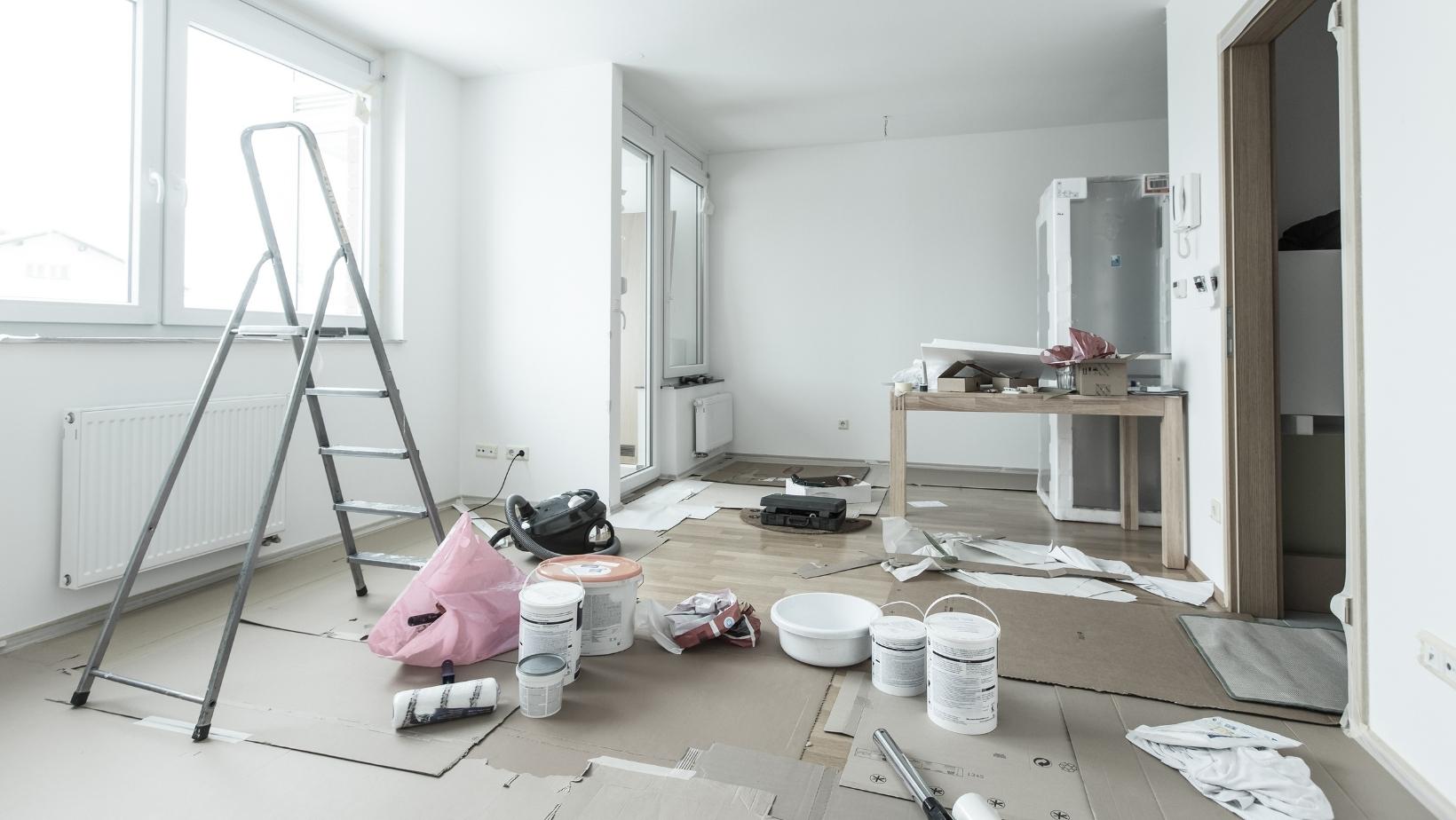 Here is a small list of home renovations that would be nice to complete before moving into your new home. These things will disrupt your life the most if completed while living in your house. If you can, plan to renovate these areas before you move in to maximize the enjoyment of your new place.
Paint the Walls
The best part about purchasing a home is being able to make it your own and getting a fresh start. A coat of paint will infuse your personality into the space, and what's better than painting without the obstacles of furniture? It is also ideal to avoid dreaded paint fumes and let the house air out before moving in. Painting rooms beforehand will allow you to live in your new home without the added stress of trying to move in and paint simultaneously.
Floor Refinishing or Changing the Floors
Chances are, if you are moving into a house, the floors will be in good condition, but what if they are dated or damaged? Replacing dated floors or refinishing existing ones before moving in is an excellent idea–this will help avoid damaging the new finish on the flooring and dust from removing carpets and installing new ones. You can attempt a project like this yourself, but allow extra time for errors and materials shipping. Involve professionals if you are uncomfortable tackling the floors and if your budget allows. Always make sure to have a solid plan in place before starting. Decide on the style and material of flooring you want and budget for extra costs.
Renovate the Kitchen
When purchasing a new house, it might be dated and not perfect. If you love the location and style of the house, but the only issue is the dated kitchen, it might be worth renovating it before moving in. Living in a construction zone and being unable to prepare meals for the first months in your home is not ideal. Before you get started, make a list minor to more significant updates you want to make to the kitchen, then decide on how much time it will take to finish them. Don't forget to allow ample time to clean up the mess from construction before you move in. 
Renovate the Bathroom
Similar to the inconveniences of not having a kitchen is not having a bathroom. It is probably the most troublesome renovation in your home, primarily if only one bathroom exists. If there are any problems with the bathroom in the house you are moving into or you want to renovate it, the best time would be before you move in. Like the kitchen renovations, make a list of larger and smaller projects, the amount of time each will take to complete, and plan accordingly. Hiring contractors can make this job smoother and stress-free than trying to renovate it yourself.
Renovate the Bedroom
The main bedroom should be a place of rest and relaxation. A few updates before moving in could make your bedroom the ultimate escape. Whether it is a few minor cosmetic updates or a complete overhaul, make it a priority to finish before moving in. Not having a designated bedroom is another room in the house that can be inconvenient if not move-in ready (not exactly sure how this sentence is supposed to read?, lol). Hiring professionals for this project will also be beneficial to finish it on time. If you choose to renovate yourself, account for setbacks and multiple trips to the decorating and hardware stores.
Installing a Furnace or Air Conditioner
There's nothing worse than faulty equipment regarding heating and cooling. After getting your home inspected and if the furnace is older, think about replacing it before you move in. The same can be said for air conditioning. Decide if you want it installed before moving in. Installing or updating these will alleviate the headache of living in a construction zone and the loud noises that accompany it. Plus, you could negotiate a lower selling price by getting the old homeowners to include these as-needed upgrades. Or take more out for the mortgage through the bank.
Here are just a few things to think about renovating before moving into your new home. Renovations will give your home a refresher and infuse it with your style. Finishing specific renovations or home repairs before you move in will allow you to settle into your new home and enjoy it from the start.
If you need help finding the perfect home, contact your local REALTOR® today!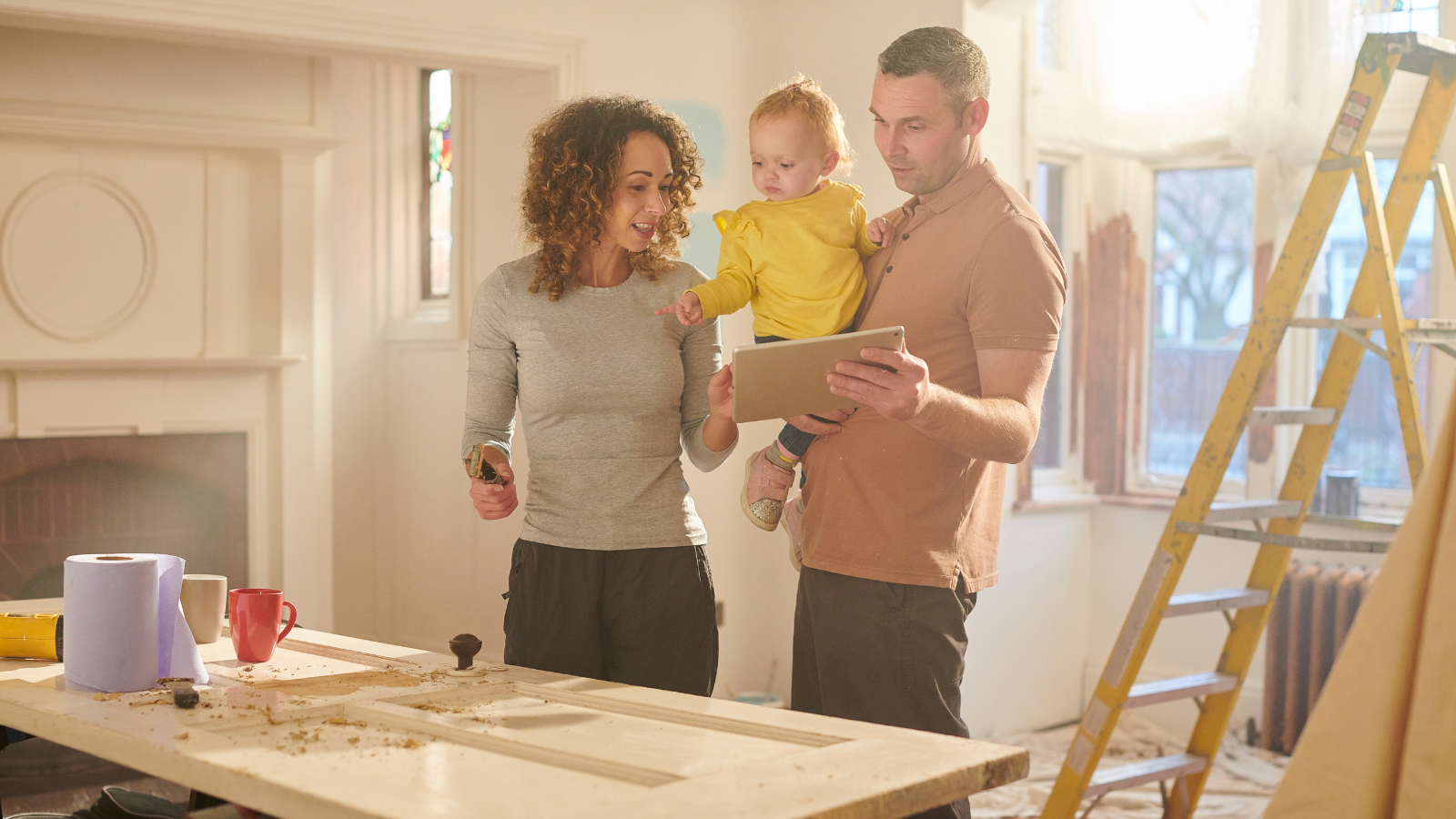 Whether you've bought a fixer-upper you're eager to DIY your way to your dream home in your top choice Saskatoon neighbourhood, your home needs an update, or you're looking to sell in the near future, you might question where to start. An additional worry might be that how do you stop once you start? Giving your home a facelift can also be contagious, influencing you to feel like tackling them all at once. Instead of making costly mistakes or risking choice paralysis, simply follow our guidelines to get the most value from your home renovations.
Where To Start
Once you have assessed all the areas of your home in need of some TLC, the best advice one could possibly give is to first address the spaces you will get the most use out of and the ones with the highest potential for the best return on your investment. Identifying these critical areas of interest can help you budget effectively in your home remodeling journey.
Kitchens and bathrooms can have a hefty price tag, but they are the high-ticket items that sell a property. These are also the spaces used most often, and thus, addressing them sooner rather than later can help improve your lifestyle. Additionally, it is usually easiest to get the more significant, messier projects out of the way first. These are often done before you move in to avoid feeling too displaced and disrupting your routine. If you are selling, you can happily communicate all of this additional value to future buyers!
Any lower priority updates can then be done over time and in a more cost-friendly fashion. Also worth mentioning is that although we may be excited to give some rooms a splash of new paint, structural improvements should always come before surface and cosmetic enhancements. 
Seasonality & Life Stage
If you have children, your home renovation needs will look different from the empty nester or retiree. While they might be okay with working their life around construction, those with children will need to consider how the project will affect how the family functions and what safety issues might arise. The different types of homeowners may also want to do similar projects for other reasons. A young family may decide to open up the kitchen and living spaces for better-lit spaces and improved sightlines to keep an eye on the kids. Alternatively, other homeowners' goals may be more along the lines of opening the area to better entertain guests. It's all about making the improvements that best suit your needs!
Weather is also a key player in the decision-making process. For example, exterior updates such as building a patio or painting cannot be done in the winter but switching out interior light fixtures can. The summer tends to be busier and promises more favourable weather conditions for renovations than the dead of the Canadian prairie winters. Wondering what you can tackle yourself right now? Check out our Spring Home Maintenance Checklist!
Saving You Precious Time & Hard Earned Money
Assuming funds allow, lumping multiple projects together can be the most cost-effective, especially when it comes to contractor labour hours and the inconvenience to your home life. For example, kitchen and bathrooms are often best done together as similar contractors are involved. If updates in plumbing are needed, it is easier to do it all at once. Sometimes, some decisions made at different times may not work cohesively, whether functionally or aesthetically. Thus, planning and budgeting accordingly are of the utmost importance.
It's also easy to get drawn into the little things, so hiring a professional to care for the moving parts for specific projects can prove beneficial, allowing you to keep an eye on the bigger picture.
Whether you're looking to buy your dream home or sprucing up your current home to sell and are not confident about where to start, you can count on our combined years of expertise and connections to guide you through!