Social Links Widget
Click here to edit the Social Media Links settings. This text will not be visible on the front end.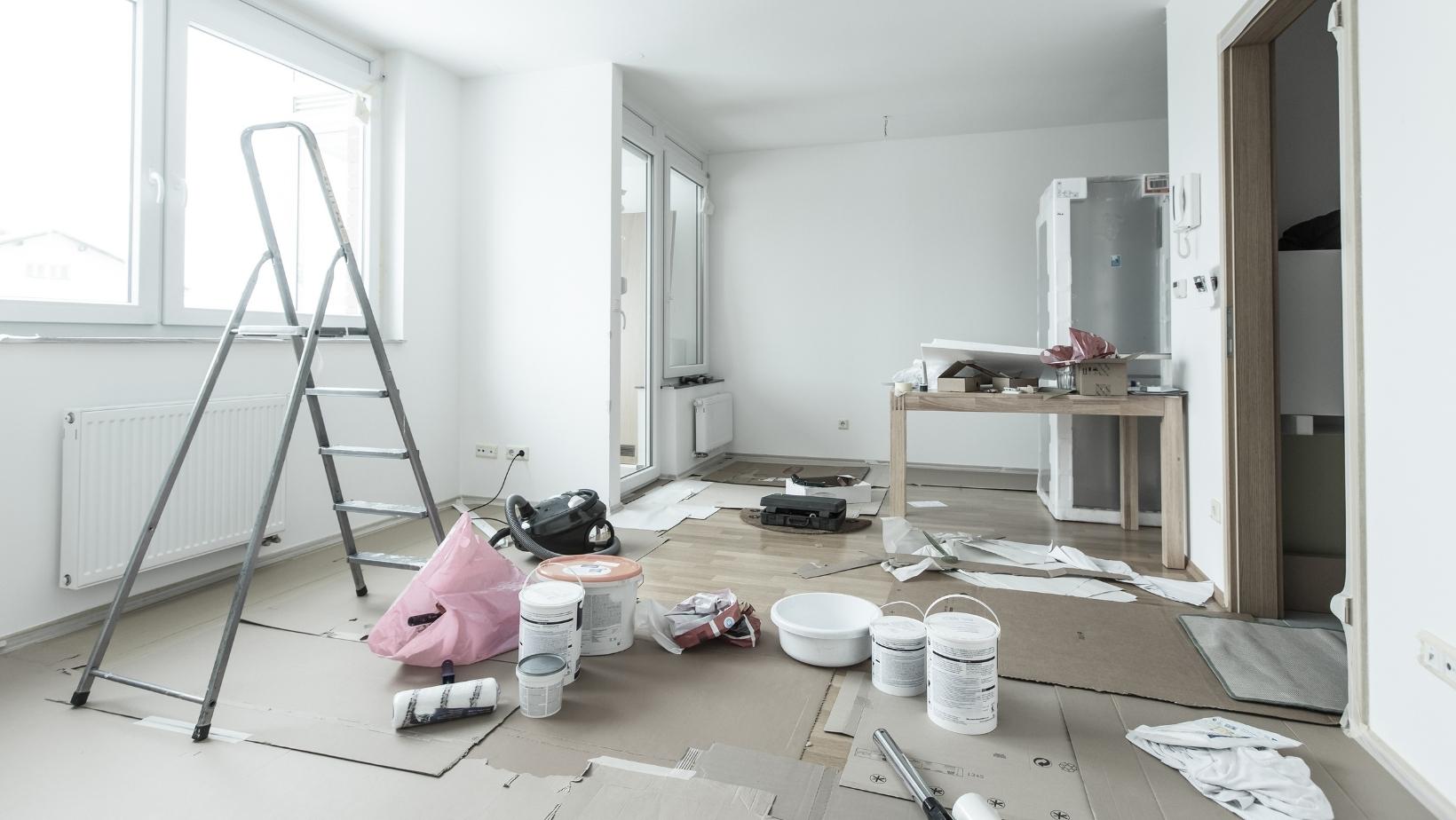 Here is a small list of home renovations that would be nice to complete before moving into your new home. These things will disrupt your life the most if completed while living in your house. If you can, plan to renovate these areas before you move in to maximize the enjoyment of your new place.
Paint the Walls
The best part about purchasing a home is being able to make it your own and getting a fresh start. A coat of paint will infuse your personality into the space, and what's better than painting without the obstacles of furniture? It is also ideal to avoid dreaded paint fumes and let the house air out before moving in. Painting rooms beforehand will allow you to live in your new home without the added stress of trying to move in and paint simultaneously.
Floor Refinishing or Changing the Floors
Chances are, if you are moving into a house, the floors will be in good condition, but what if they are dated or damaged? Replacing dated floors or refinishing existing ones before moving in is an excellent idea–this will help avoid damaging the new finish on the flooring and dust from removing carpets and installing new ones. You can attempt a project like this yourself, but allow extra time for errors and materials shipping. Involve professionals if you are uncomfortable tackling the floors and if your budget allows. Always make sure to have a solid plan in place before starting. Decide on the style and material of flooring you want and budget for extra costs.
Renovate the Kitchen
When purchasing a new house, it might be dated and not perfect. If you love the location and style of the house, but the only issue is the dated kitchen, it might be worth renovating it before moving in. Living in a construction zone and being unable to prepare meals for the first months in your home is not ideal. Before you get started, make a list minor to more significant updates you want to make to the kitchen, then decide on how much time it will take to finish them. Don't forget to allow ample time to clean up the mess from construction before you move in. 
Renovate the Bathroom
Similar to the inconveniences of not having a kitchen is not having a bathroom. It is probably the most troublesome renovation in your home, primarily if only one bathroom exists. If there are any problems with the bathroom in the house you are moving into or you want to renovate it, the best time would be before you move in. Like the kitchen renovations, make a list of larger and smaller projects, the amount of time each will take to complete, and plan accordingly. Hiring contractors can make this job smoother and stress-free than trying to renovate it yourself.
Renovate the Bedroom
The main bedroom should be a place of rest and relaxation. A few updates before moving in could make your bedroom the ultimate escape. Whether it is a few minor cosmetic updates or a complete overhaul, make it a priority to finish before moving in. Not having a designated bedroom is another room in the house that can be inconvenient if not move-in ready (not exactly sure how this sentence is supposed to read?, lol). Hiring professionals for this project will also be beneficial to finish it on time. If you choose to renovate yourself, account for setbacks and multiple trips to the decorating and hardware stores.
Installing a Furnace or Air Conditioner
There's nothing worse than faulty equipment regarding heating and cooling. After getting your home inspected and if the furnace is older, think about replacing it before you move in. The same can be said for air conditioning. Decide if you want it installed before moving in. Installing or updating these will alleviate the headache of living in a construction zone and the loud noises that accompany it. Plus, you could negotiate a lower selling price by getting the old homeowners to include these as-needed upgrades. Or take more out for the mortgage through the bank.
Here are just a few things to think about renovating before moving into your new home. Renovations will give your home a refresher and infuse it with your style. Finishing specific renovations or home repairs before you move in will allow you to settle into your new home and enjoy it from the start.
If you need help finding the perfect home, contact your local REALTOR® today!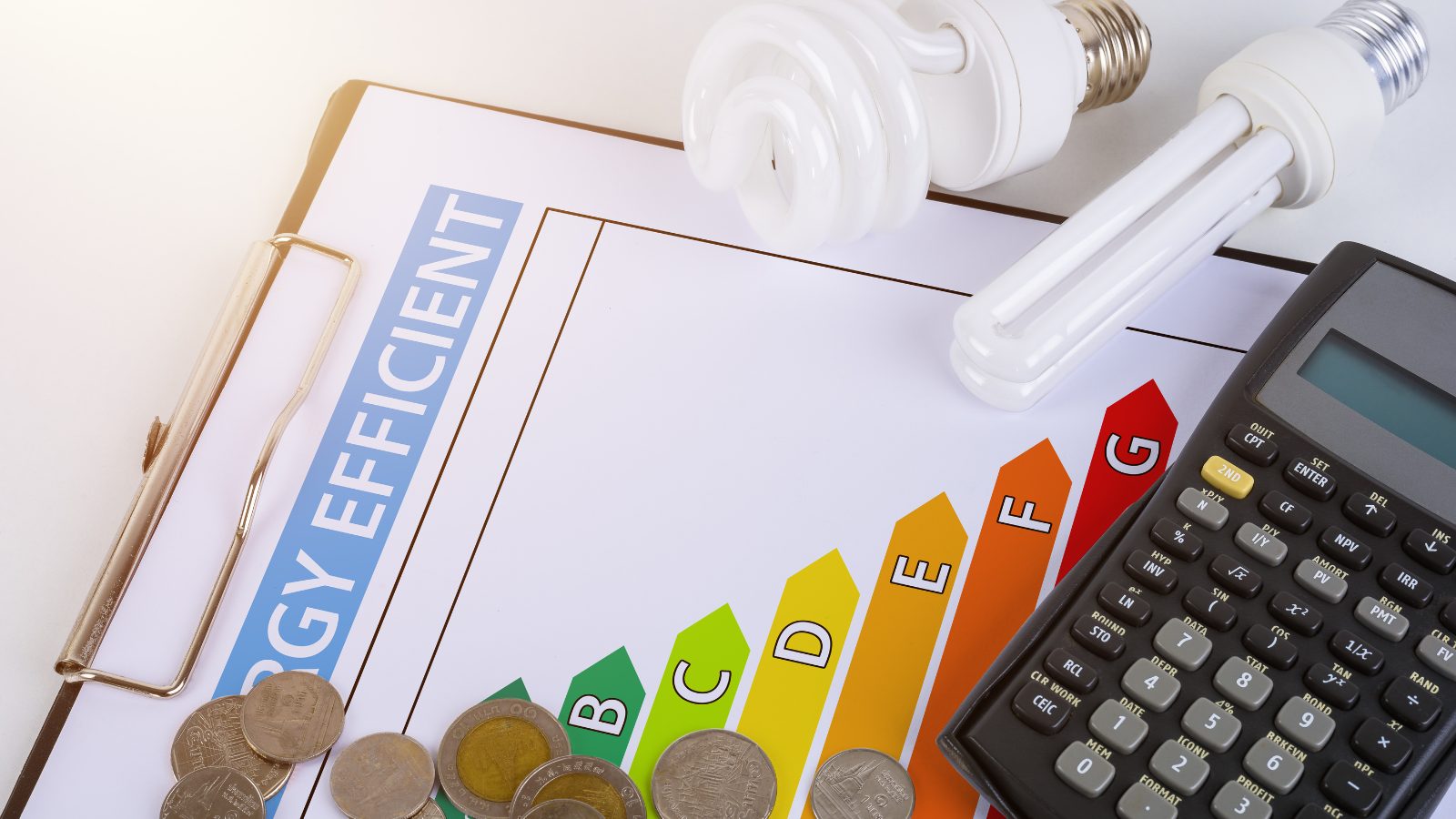 With the advancement of technology becoming ever-present in your house, it is only natural that green technology has also started to become more popular. With several grants and bursaries from the government, adding green technology to your home is becoming more accessible and affordable every year. And with added cost-saving benefits, such as reducing your electricity bill, green energy is the way of the future. 
Solar Energy in Saskatchewan
Living in Saskatchewan, we are fortunate to live in one of the sunniest places on earth. Using solar panels can be incredibly effective in our humble province. According to experts, Saskatchewan receives between 3.2 to 4 hours of peak sunshine daily, making us the sunniest province in the country on average! As a result, solar panels are a great feature that can provide a lot of utility and energy savings to your home. 
Frequently Asked Questions About Green Energy
Of course, technology and house renovations should bring many questions to your mind. Finding what will work best for you, your home, and your energy usage lifestyle can be a complicated process. Here are some frequently asked questions about green energy and what it can do for you.
How much will it cost?
The cost of installing solar panels greatly depends on what size of unit you want to install and which contractor you choose for the project. However, it's safe to say that this investment will cost several thousand dollars. While a pricy investment, it does provide savings on your electricity bill and help increase the value of your home. There are also some government grants that can help to reduce the cost. 
What are the grants, and how do I get them?
The federal government has created some helpful bursaries to help cover part of the installation cost. The Canadian government's "Canada Greener Homes Grant" helps cover up to $5,000 for eligible and recommended energy efficiency retrofits, and up to $600 for the combined cost of your pre and post-EnerGuide evaluations. You can check for eligibility and apply through the Natural Resources Canada government website.
You can also apply for the provincial home renovation tax credit. This tax credit offers savings of up to $2,100 in provincial income tax by claiming a 10.5% tax credit on up to $20,000 of home renovation expenses. Solar panel installation is considered an eligible expense under this program and may help homeowners fund this project. 
How much will I save on electricity?
How much you save will depend on many factors, such as how large the system you install is and what your energy usage and lifestyle choices are. Savings created by installing solar panels are made by the energy you produce powering your home and the excess energy going back into the SaskPower grid.
Currently, SaskPower will provide a credit on your electricity bill according to how much power you produce that goes back to the grid. However, your electricity bill will also, theoretically, be lower due to you using your solar-generated electricity. Currently, SaskPower has excess power priced at 7.5 cents per kWh until March 31, 2026. 
Do I have to renovate my house much?
Most solar panel installation does not require massive renovations to your house. The number of panels and power generated will depend on your roof size, angle, and budget. Still, most companies will work around what you already have. The cost of the overall renovation mostly comes from the price of the panels and the installation costs. 
Do solar panels still work during our winters?
This is an important question to ask, considering our extreme weather conditions. The simple answer is yes! There can be a slight reduction in efficiency due to snow coverage; however, the annual losses are insignificant. The solar panels also melt snow off faster than surrounding shingles, as solar panels operate at temperatures above the ambient temperature. 
Another critical factor to consider is that cold weather can actually increase the efficiency of solar panels. According to studies, solar panel efficiency is significantly higher at -25 degrees Celsius than at +45 degrees Celsius. Occasionally, solar panels will also experience increased production due to reflection off of surrounding snow coverage, as well!
Does it work with an electric car?
Yes! You can add an additional connection system to charge an electric car using your solar panels. You will add savings to your electricity bill and your gas bill, too!
Whether you're on the road to increasing your home's market value to sell by way of greener energy or looking for your energy efficient dream home, contact us today  to draw on all our knowledge of Saskatoon real estate and the benefit of our numerous contacts!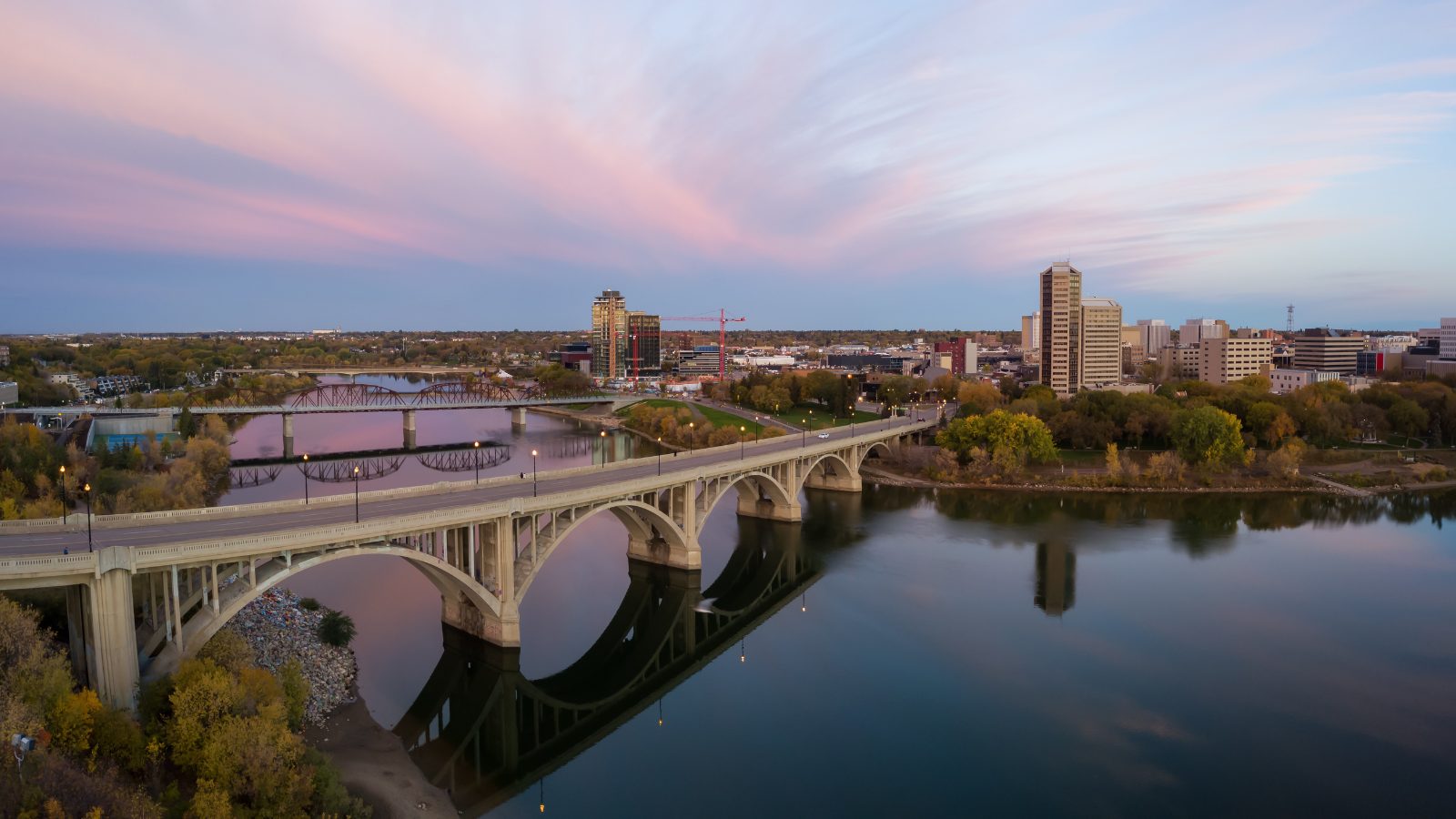 With gas prices skyrocketing as of late, you might be rethinking your family's schedule of upcoming events these next few months. Though heading out of town every weekend isn't looking particularly appealing this summer, that doesn't mean you're in for a season of boredom. Whether you're new to the Paris of the Prairies or are a seasoned Saskatoonian, here's your go-to guide to the city's local hot spots you should definitely check out this summer!
Takes place at River Landing starting at 2 PM on June 18th!

Tons of events planned including:

A stage concert featuring local 2SLGBTQ+ talent

Market of local businesses, artisans and artists

Delicious food

Family fun area for all ages supported by Grosvenor United Church

Beer gardens hosted by Alt Hotel
Truly unique theatre experience with the South Saskatchewan River as your backdrop

First show on July 2nd and goes until August 21st!

Catch one of three mainstage shows:

Cymbeline by William Shakespeare – July 2nd to August 14th

Shakespeare's Will by Vern Theissen – July 14 to July 31st

Iago Speaks by Daniel Macdonald – August 8th to August 21st
June 30th to July 7th at The Bessborough Gardens, Broadway Theatre, Amigos Cantina, The Basement, Victoria Park, Maurice Drouin Lounge and DTN YXE

Each summer, Saskatoon plays host to hundreds of world class artists and 75,000 hungry music fans for jazz, blues, funk, pop and more!
July 28th to August 6th on Broadway Avenue from 12th Street to Main Street

Celebrate local, provincial and international artists through in person and online performances in various locations 

Food trucks, artisan vendors, carnival games, accessible washrooms and much, much more!
August 9th to August 14th at Prarieland Park

Saskatchewan's largest summer event with 6 days of non-stop entertainment!

Rides and entertainment for endless family fun
August 19th to 21st

Saskatchewan's Classic Rock Festival feature an outstanding line-up of Canadian Classic Rock bands

RAIN or SHINE outdoor music festival in the Delta Bessborough Gardens at the Delta Hotels by Marrio Bessborough
Something on Sundays: Takes place from 1 PM-4 PM every Sunday featuring a new artmaking activity each week. SoS is free to attend, no admission or registration required!

Remai Modern also hosts Public Tours on Saturdays & Sundays
Get a unique tour experience of Saskatoon on the South Saskatchewan River all summer long!
The perfect little get away from the city with panoramic views of the river and with the relaxing countryside and scenic gardens

Delectable homestyle meals and unforgettable Saskatoon berry pie. Need we say more?
All generations can explore the beautiful park landscape with intimate gardens, historic buildings and a variety of western Candian animals and exotic species 

Saskatchewan's only CAZA-AZAC accredited zoo
Can't wait to check them out as an official Saskatoon resident but haven't found your dream home yet? We can help! Looking for even more fun to keep the kiddos entertained, check out our blog!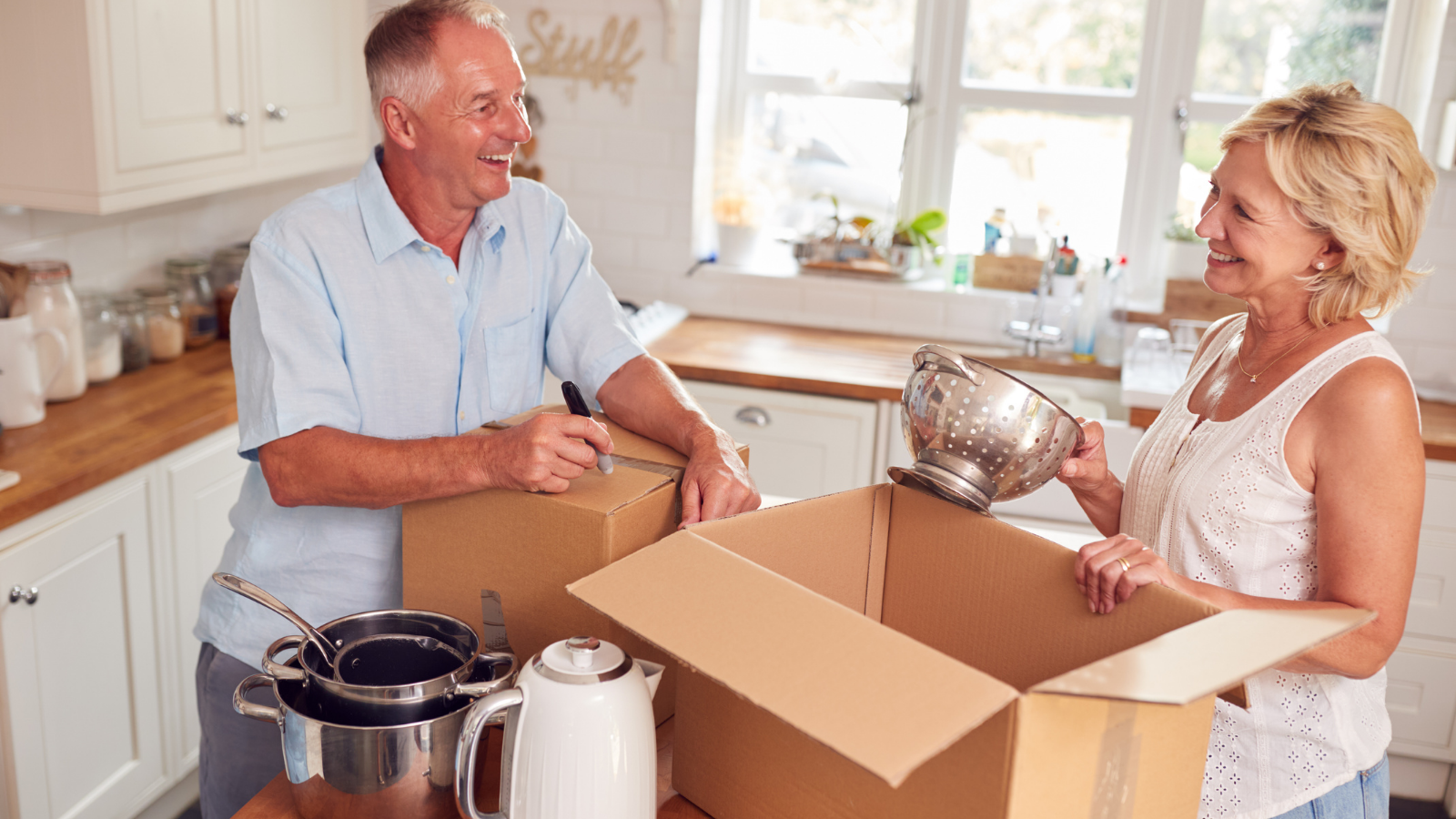 Summer is quickly approaching, which for most folks means that it is time to undergo the great purge–getting rid of unnecessary clutter in exchange for feeling refreshed and ready for some much-needed relaxing. That is perfectly understandable, considering the unbeatable summers that Saskatoon offers. However, chances are that if you've ended up here, you're likely preparing for the big move and don't want to be carrying around the extra stuff you'll end up throwing away later. Or, maybe you're retiring and looking to cut back on expenses. Perhaps there's just too much extra space as the empty nest syndrome starts to kick in? Either way, downsizing to a smaller home is looking better and better. 
The Perks
As counterintuitive as it sounds, switching out for a smaller space can be incredibly freeing. Larger homes can take a lot of upkeep, and you can find that you feel you're constantly cleaning, exhausted from fixing maintenance issues or spending a small fortune for others to do it for you. Moving into a smaller home or condo can be more suitable to your needs while also decreasing your property taxes, home insurance, maintenance expenses and house utilities, freeing up your cash flow for breathing room. 
Additionally, your property has likely appreciated over time, making for a satisfactory return on your investment. Especially with the current need for housing inventory, it's also a wonderful opportunity to allow some growing family to make the most beautiful memories in the home as you did. 
Downsize vs Declutter
Depending on where you are moving, a simple declutter may be in order. However, if there's a drastic change in square footage, there will need to be a different approach. The difference between decluttering and downsizing is the purpose of appearance and functionality. Instead of storing it away, you remove it from your home entirely. 
Tips
Anyone that has ever moved before knows all about the stress of it. Therefore, it's best to start downsizing as soon as it is decided. We know it's not simple, so here are some top tips for a successful transition!
Measure the new space and evaluate what is really important to you

Find a place for everything

Divvy up sentimental items 

Sometimes it is easier to offload your belongings knowing that it is going home to someone that will appreciate them

Be a generous giver

Be a generous giver

Start small and focus on one room at a time 

Ask yourself: 

Do I want it?

Do I use it?

Do I need it?

Do I like looking at it?

Minimize the duplicates

Have a yard sale

Go digital as much as possible 

Bills, paperwork, music, movies, etc
Thinking about selling and haven't found your dream home for this next exciting new chapter? We can help!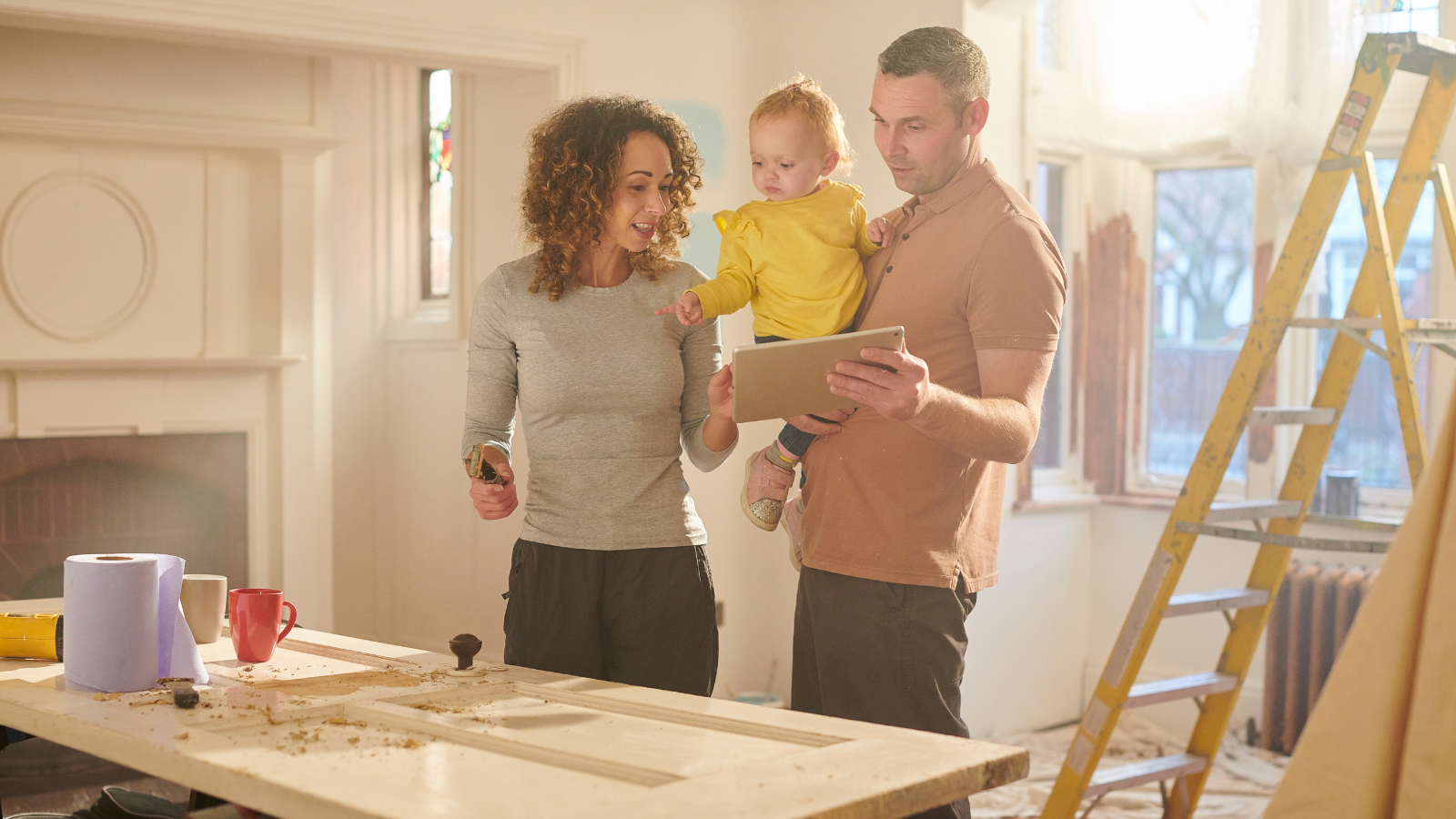 Whether you've bought a fixer-upper you're eager to DIY your way to your dream home in your top choice Saskatoon neighbourhood, your home needs an update, or you're looking to sell in the near future, you might question where to start. An additional worry might be that how do you stop once you start? Giving your home a facelift can also be contagious, influencing you to feel like tackling them all at once. Instead of making costly mistakes or risking choice paralysis, simply follow our guidelines to get the most value from your home renovations.
Where To Start
Once you have assessed all the areas of your home in need of some TLC, the best advice one could possibly give is to first address the spaces you will get the most use out of and the ones with the highest potential for the best return on your investment. Identifying these critical areas of interest can help you budget effectively in your home remodeling journey.
Kitchens and bathrooms can have a hefty price tag, but they are the high-ticket items that sell a property. These are also the spaces used most often, and thus, addressing them sooner rather than later can help improve your lifestyle. Additionally, it is usually easiest to get the more significant, messier projects out of the way first. These are often done before you move in to avoid feeling too displaced and disrupting your routine. If you are selling, you can happily communicate all of this additional value to future buyers!
Any lower priority updates can then be done over time and in a more cost-friendly fashion. Also worth mentioning is that although we may be excited to give some rooms a splash of new paint, structural improvements should always come before surface and cosmetic enhancements. 
Seasonality & Life Stage
If you have children, your home renovation needs will look different from the empty nester or retiree. While they might be okay with working their life around construction, those with children will need to consider how the project will affect how the family functions and what safety issues might arise. The different types of homeowners may also want to do similar projects for other reasons. A young family may decide to open up the kitchen and living spaces for better-lit spaces and improved sightlines to keep an eye on the kids. Alternatively, other homeowners' goals may be more along the lines of opening the area to better entertain guests. It's all about making the improvements that best suit your needs!
Weather is also a key player in the decision-making process. For example, exterior updates such as building a patio or painting cannot be done in the winter but switching out interior light fixtures can. The summer tends to be busier and promises more favourable weather conditions for renovations than the dead of the Canadian prairie winters. Wondering what you can tackle yourself right now? Check out our Spring Home Maintenance Checklist!
Saving You Precious Time & Hard Earned Money
Assuming funds allow, lumping multiple projects together can be the most cost-effective, especially when it comes to contractor labour hours and the inconvenience to your home life. For example, kitchen and bathrooms are often best done together as similar contractors are involved. If updates in plumbing are needed, it is easier to do it all at once. Sometimes, some decisions made at different times may not work cohesively, whether functionally or aesthetically. Thus, planning and budgeting accordingly are of the utmost importance.
It's also easy to get drawn into the little things, so hiring a professional to care for the moving parts for specific projects can prove beneficial, allowing you to keep an eye on the bigger picture.
Whether you're looking to buy your dream home or sprucing up your current home to sell and are not confident about where to start, you can count on our combined years of expertise and connections to guide you through!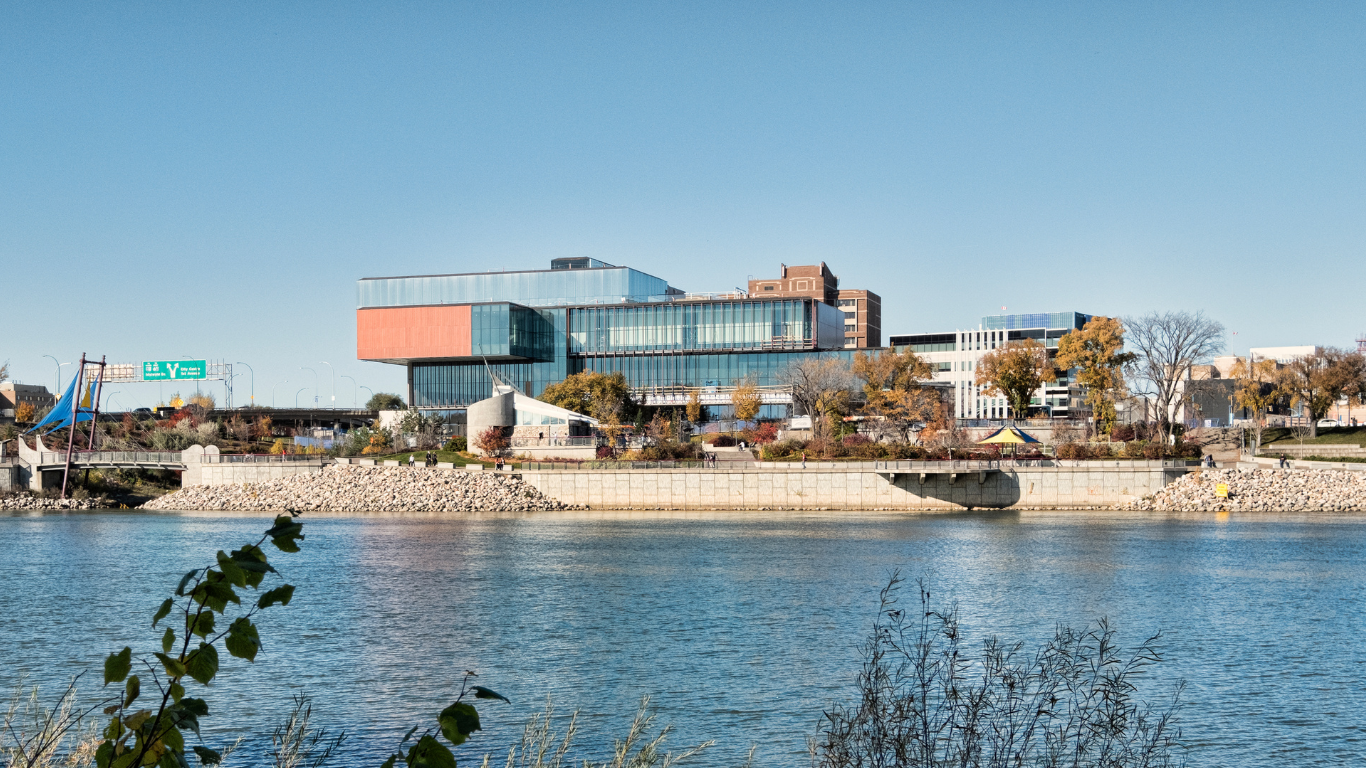 When looking for a new home in Saskatoon, your kids are often a big priority in how the house functions and what features are good for them. Extra bedrooms, a large backyard, and a nearby school are all important to consider, but what about recreation options?
Whether it be a local playground or a more comprehensive play area and activities, having a nearby place to visit regularly can really help your kids get out of the house and burn some energy. While most neighbourhoods have a local park and playground, here are some extra special spots in Saskatoon that you may want to factor into your home search. 
Nutrien Wonderhub – Saskatoon's Children's Museum
City Park
Found in the City Park neighbourhood along the Meewasin Trail, this is an incredible place for kids and their grown-ups to spend a day. The Wonderhub is a safe space for children to explore, experiment, and interact with the natural and built world through exhibits and features. Kids can explore the rooms or sign up for a workshop and learn new skills. This museum is a wonderful addition to the neighbourhood that could be a great feature to have nearby. 
University of Saskatchewan Campus
While you may not consider the university campus a blossoming spot for children to explore, there are several spots among the classrooms that your kids may enjoy. For example, the Museum of Natural Sciences located in the Geology Building is great for kids interested in dinosaurs and animals. The building features three complete dinosaur skeletons along with fish and geology displays. Additionally, the campus is home to a few art galleries and the Museum of Antiquities in the Peter Mackinnon Building, which may interest kids who are a bit older. 
Suppose you are looking for a place where your kids can be more active. In that case, the PAC building offers both swimming classes and family swim times, as well as other classes and activities for the public. Another great spot is the Sculpture Garden, found between the Education Building and Diefenbaker Canada Centre, which has several sculptures that are accessible for kids to climb and explore. Just be sure to watch for gopher holes and perhaps limit the amount of running to keep your kids' ankles safe. 
The Stoked Centre
Brighton
The Stoked Centre, found in the middle of Wilson's Greenery and Lifestyle Supercentre in Brighton, has much more to offer than home decor and greenery. Inside, the shop features a 200-foot zip line and suspended obstacle course to climb around on and a high-speed electric go-kart track. The facility also just opened a new restaurant, the Stoked Kitchen and Bar, adjacent to a 15-lane 10-pin bowling alley and one of Canada's largest arcades!
The whole centre has many activities and surprises for those looking for entertainment. It can be a great place to bring your kids to blow off steam while you shop for plants and home decor. 
Remai Art Gallery 
River Landing
The Remai Art Gallery, situated in downtown Saskatoon along the Meewasin River Valley, can be a fantastic place for kids to explore and learn about art and our local art landscape. The gallery has many permanent and travelling collections, as well as a theatre for film showings. Additionally, the gallery hosts kid-friendly programming, including their "Something on Sundays" program held 1 PM – 4 PM every Sunday and different artmaking activities each week. This program is free to attend, with no admission or registration required. The gallery also has some other programming that can require museum admission to attend. Check their website for more information. 
Western Development Museum
Exhibition
Take your kids to this highly interactive museum found in the Exhibition neighbourhood and help them learn more about Saskatoon's history. This museum is best known for Boomtown, the lifesize representation of a 1910 Saskatchewan Main Street that recaptures the atmosphere and style of this bustling period and is great for kids to explore. The museum also features other permanent exhibits that kids would love, including a full-size steam locomotive! 
Forestry Farm Park and Zoo
University Heights
The Forestry Farm Park and Zoo found in University Heights is a great place to let your kids learn more about the local flora and fauna native to Saskatchewan and even see more exotic creatures. The Zoo boasts more than 80 species of animals, and with tons of space to explore, even the most energetic kids will get their fill. 
With so many great spots for kids around the city of Saskatoon, finding the right neighbourhood for you and your family can be challenging. If you need help finding your perfect home, please don't hesitate to contact us for expert assistance in the home-buying process.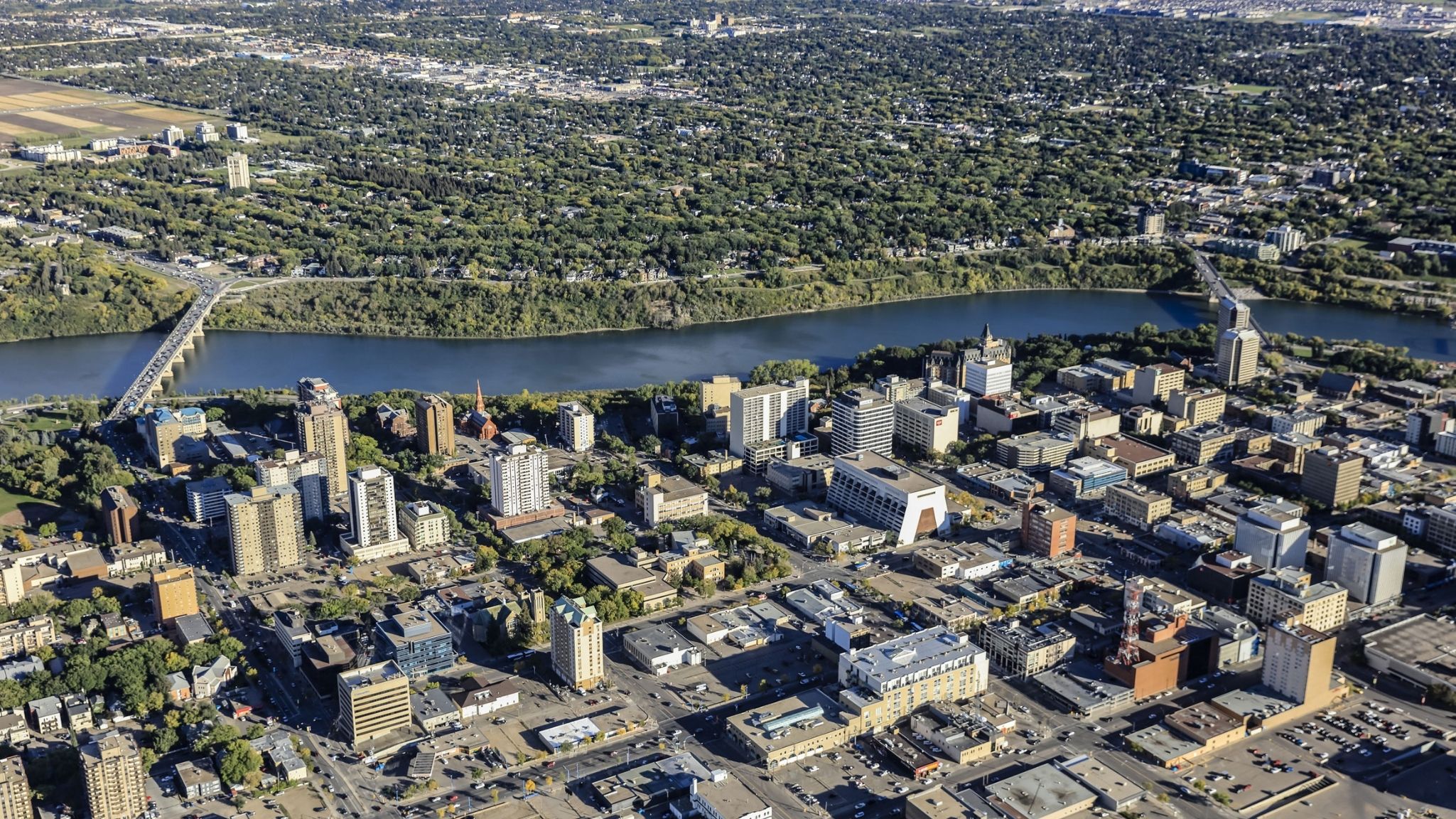 Home to over 270,000 people, Saskatoon boasts 66 incredible neighbourhoods to suit the various lifestyles found in their diverse population. Ranging everywhere from centralized inner-city hubs to sprawling surrounding suburbs, there is a neighbourhood to fit every family's wants and needs. In fact, here are some of the most popular neighbourhoods in Saskatoon:
Stonebridge
Stonebridge is home to a booming population of 13,334 people, making it Saskatoon's most popular neighbourhood. And when you take stock of all this family-friendly community has to offer, it's no wonder why!
Offering one of Saskatoon's best shopping centres, one of the greatest highlights Stonebridge has to offer is its access to amenities. With everything from dining to shopping, personal services to medical care, you can find it all right in the neighbourhood. And if, for some reason, you need to get anywhere else in the city, you can do so easily with Circle Drive found bordering the community to the north.
Stonebridge is also beloved by families for its 16 incredible parks, offering over 121 acres of green space to explore. There are also two excellent schools in the neighbourhood—Chief Whitecap School and St. Kateri Tekakwitha School—giving families their choice of both public and Catholic elementary education for their children. It is also a very affordable neighbourhood to live in, with homes for sale in Stonebridge averaging an average price of just over $351,000!
Silverwood Heights
With a population of 10,862 people, Silverwood Heights is, without a doubt, one of Saskatoon's most popular neighbourhoods. Offering an average price of just under $380,000, Silverwood Heights homes make an excellent choice for homebuyers seeking affordable real estate in a family-oriented neighbourhood.
Built to prioritize residential living in a spectacular suburban setting, lifestyle amenities are where Silverwood Heights shines. The neighbourhood has five schools for families to choose from, offering variety for every stage of your child's educational journey. Public elementary education can be found at either Brownell School or Silverwood Heights School, while the Catholic equivalents can be found at either École Sister O'Brien School or St. Angela School. There is also a public high school in the neighbourhood—Marion M. Graham Collegiate.
Beyond the robust educational system, Silverwood Heights also boasts over 75 acres of breathtaking park space. This includes over 20 acres of the riverside Meewasin Park, where you and your family can enjoy countless hours taking in the fresh air along some of the most scenic views in Saskatoon. And though the neighbourhood doesn't offer its commercial amenities, residents of Silverwood Heights certainly won't be without, with easy access to both Lawson Heights Mall and all the businesses found along 51st Street blocks away.
Hampton Village
Next on the list of Saskatoon's most popular neighbourhoods is the gorgeous community of Hampton Village that 8,670 people are proud to call home. And with a strong sense of community and a wide variety of housing styles to choose from, it's easy to see why!
Homes for sale in Hampton Village go for about an average of just over $338,000, making it a very affordable choice, particularly for first-time buyers. But its attraction doesn't stop there—it also boasts over 58 acres of parkland. This includes the fantastic Paul Mostoway Dog Park, giving even the furriest family members a space to enjoy the peace and quiet found only in nature!
The village-style neighbourhood, while primarily residential, has several amenities to offer convenience to its residents. These include a gas station, restaurants, and several shops, including a pharmacy and dollar store. Hampton Village also gives parents their choice of either public or Catholic elementary education for their kids with both Ernest Lindner School and St. Lorenzo School found in the neighbourhood.
Willowgrove
Willowgrove is home to a population of 8,420, making it the next most popular neighbourhood in Saskatoon. With average prices sitting around $438,000, homes for sale in Willowgrove are particularly popular with families looking for their next home in a quiet and friendly neighbourhood close to all the amenities.
Ideally situated close to both the University Heights Shopping Centre and Brighton Marketplace, access to amenities is undoubtedly one of the top highlights of living in Willowgrove. And though all of life's everyday essentials are just a few moments away, the community still offers several restaurants, personal services, and shops in the village square for convenience!
Another high point of Willowgrove is its lifestyle offerings, including over 48 acres of green space found in its ten parks. All interconnected via winding walking paths linking together, they instill a strong sense of community amongst residents with all their neighbours just a stroll away. And with two elementary schools—Willowgrove School and Holy Family Catholic School—it's a no-brainer for families, too!
Wildwood
Just over 8,000 people call the neighbourhood of Wildwood their home. And with a particularly attractive average home price of just over $260,000 and an incredible list of amenities, it's not hard to see why!
Situated in an ideal location along 8th Street E and Circle Drive, Wildwood offers not just one but two of the most popular features home buyers are looking for—access to amenities and commutability. Residents can find just about everything they need in the neighbourhood at Centre Mall, including shopping, dining, and entertainment. If they can't find it there for whatever reason, they just need to head a couple of blocks west, and they will undoubtedly find it somewhere along the rest of the 8th Street business district.
You don't need to be spending money to enjoy living in Wildwood, though. The neighbourhood also has several lifestyle amenities to offer, including the Lakewood Civic Centre, Cliff Wright Library, and over 68 acres of parks! It also boasts two great schools, Wildwood School and Bishop Pocock School, as well as the stunning Wildwood Golf Course, making it an ideal choice for those who dream of weekends on the green just steps from their front door.
No matter whether you are prioritizing access to amenities, commutability, or schools in your home search, you can almost certainly find it one of Saskatoon's most popular neighbourhoods. Despite their popularity, there's nothing to say that these neighbourhoods will be the perfect fit for your wants and needs. Need help narrowing it down? Our experienced team of real estate professionals is happy to help—contact us today to get started!