Social Links Widget
Click here to edit the Social Media Links settings. This text will not be visible on the front end.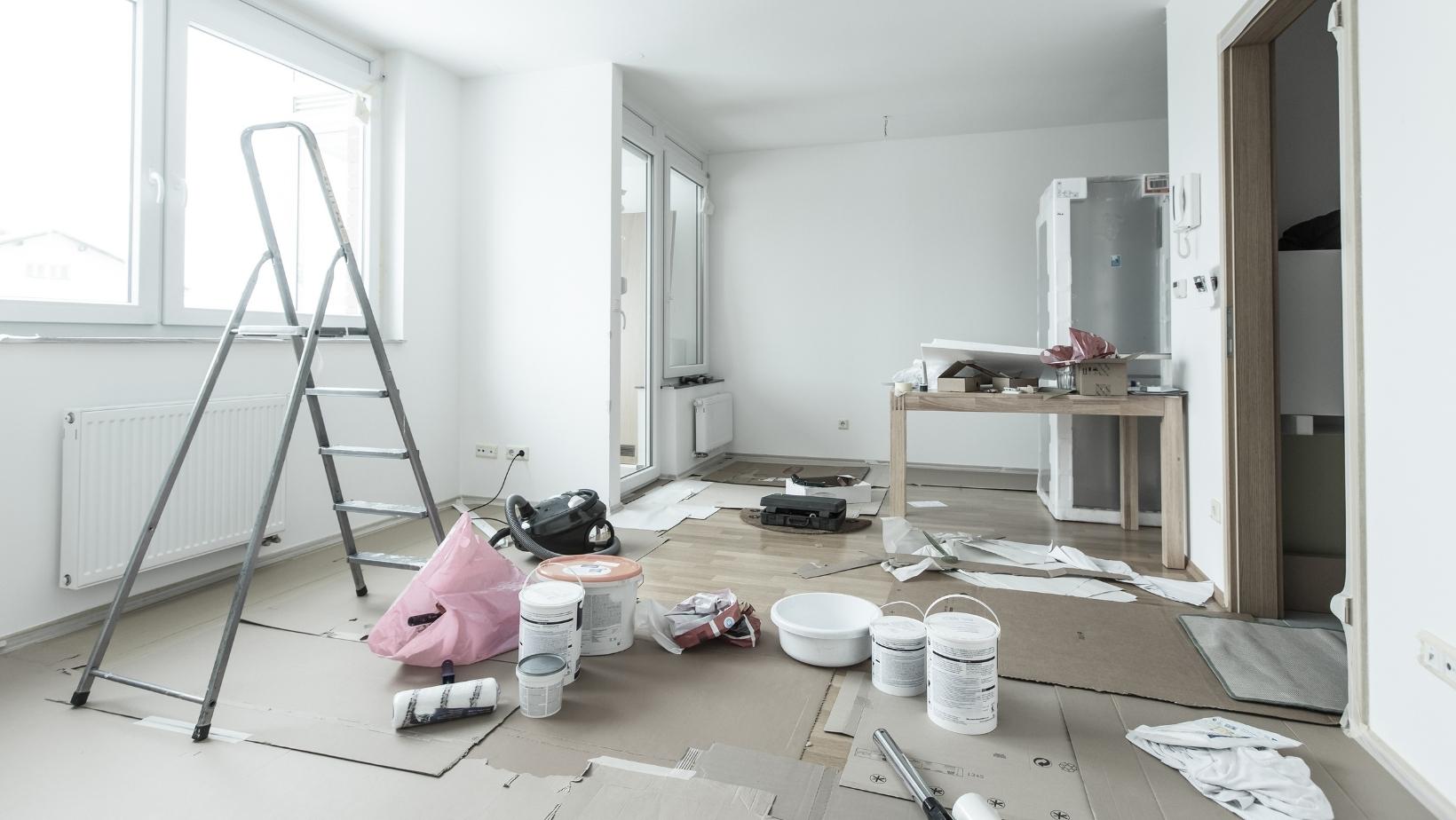 Here is a small list of home renovations that would be nice to complete before moving into your new home. These things will disrupt your life the most if completed while living in your house. If you can, plan to renovate these areas before you move in to maximize the enjoyment of your new place.
Paint the Walls
The best part about purchasing a home is being able to make it your own and getting a fresh start. A coat of paint will infuse your personality into the space, and what's better than painting without the obstacles of furniture? It is also ideal to avoid dreaded paint fumes and let the house air out before moving in. Painting rooms beforehand will allow you to live in your new home without the added stress of trying to move in and paint simultaneously.
Floor Refinishing or Changing the Floors
Chances are, if you are moving into a house, the floors will be in good condition, but what if they are dated or damaged? Replacing dated floors or refinishing existing ones before moving in is an excellent idea–this will help avoid damaging the new finish on the flooring and dust from removing carpets and installing new ones. You can attempt a project like this yourself, but allow extra time for errors and materials shipping. Involve professionals if you are uncomfortable tackling the floors and if your budget allows. Always make sure to have a solid plan in place before starting. Decide on the style and material of flooring you want and budget for extra costs.
Renovate the Kitchen
When purchasing a new house, it might be dated and not perfect. If you love the location and style of the house, but the only issue is the dated kitchen, it might be worth renovating it before moving in. Living in a construction zone and being unable to prepare meals for the first months in your home is not ideal. Before you get started, make a list minor to more significant updates you want to make to the kitchen, then decide on how much time it will take to finish them. Don't forget to allow ample time to clean up the mess from construction before you move in. 
Renovate the Bathroom
Similar to the inconveniences of not having a kitchen is not having a bathroom. It is probably the most troublesome renovation in your home, primarily if only one bathroom exists. If there are any problems with the bathroom in the house you are moving into or you want to renovate it, the best time would be before you move in. Like the kitchen renovations, make a list of larger and smaller projects, the amount of time each will take to complete, and plan accordingly. Hiring contractors can make this job smoother and stress-free than trying to renovate it yourself.
Renovate the Bedroom
The main bedroom should be a place of rest and relaxation. A few updates before moving in could make your bedroom the ultimate escape. Whether it is a few minor cosmetic updates or a complete overhaul, make it a priority to finish before moving in. Not having a designated bedroom is another room in the house that can be inconvenient if not move-in ready (not exactly sure how this sentence is supposed to read?, lol). Hiring professionals for this project will also be beneficial to finish it on time. If you choose to renovate yourself, account for setbacks and multiple trips to the decorating and hardware stores.
Installing a Furnace or Air Conditioner
There's nothing worse than faulty equipment regarding heating and cooling. After getting your home inspected and if the furnace is older, think about replacing it before you move in. The same can be said for air conditioning. Decide if you want it installed before moving in. Installing or updating these will alleviate the headache of living in a construction zone and the loud noises that accompany it. Plus, you could negotiate a lower selling price by getting the old homeowners to include these as-needed upgrades. Or take more out for the mortgage through the bank.
Here are just a few things to think about renovating before moving into your new home. Renovations will give your home a refresher and infuse it with your style. Finishing specific renovations or home repairs before you move in will allow you to settle into your new home and enjoy it from the start.
If you need help finding the perfect home, contact your local REALTOR® today!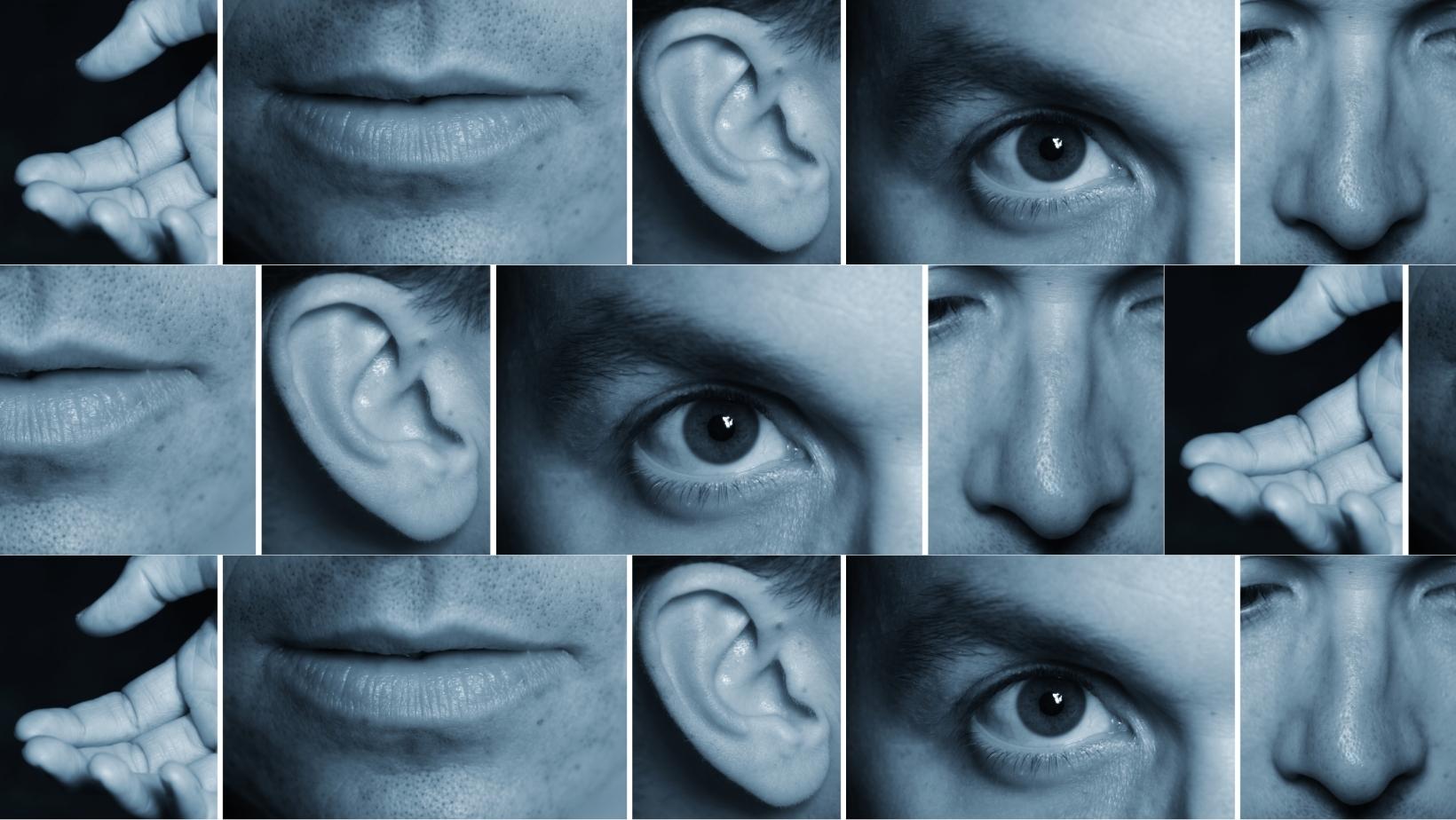 Staging a home with only furniture and objects is an "easy" task, but it is possible to engage potential home buyers further by staging with all five senses. 
Staging this way helps clients feel more at ease and brings the wow factor.
Sight: 
Sight is the most crucial factor in staging a home. It is also the easiest sense to activate when selling a home. When staging your home, take into consideration these few things to open up the potential of your home:
Declutter

Remove personal items, such as family photos and hobbies

Open curtains and blinds to promote bright light

Turn on all the lights in the home to showcase all its great features

Place ornate decorations around the house to accentuate specific focal points, like a fireplace mantel or window seat
Sound:
While the sound might seem like an afterthought when you think of selling your home, it can significantly impact potential buyers. The quieter the house, the more appealing it is.
Remove noisy animals

Replace old loud bathroom and hood fans

Keep the music low and ambient, and avoid disruptive music

Ask neighbours to be quiet during showings

Close windows to alleviate annoying outside noises, like screaming kids and motors

Fix creaking floors and squeaky doors

Smell:
The home's smell can either deter buyers or draw them in. When staging your home, keep these things in mind:
Subtle aromas can enhance a viewer's experience like candles or essential oils

Baking some delicious cookies or banana bread would be a good idea

Remove pet smells, like damp dog or litter boxes

Avoid cooking anything pungent around showings
Taste:
Baking some delicious cookies or banana bread for the smell can also be set out for eating, activating the taste sense. Presenting people with food always lightens the mood and makes the house feel cozier. If you don't have time to bake, placing candy or chocolate bars out will have the same dopamine-releasing effect and improve the mood of any potential buyer.
Touch:
As someone who enjoys touching every single fabric or surface in a home or store, touch is a big selling feature. When staging your home, don't overlook exciting textures and patterns that will allow potential buyers to linger in the area for longer. The opposite effect can happen when grit is on the floor or spills on the counter, which can be off-putting. Take into consideration these key points:
Remove dirt from surfaces of the home

Include hand sanitizer at the door for a refreshing sensation

By activating all five senses when showing a home, the experience will be more positive, and the chances of selling your home are greater. 
If you are ready to sell your home or are prepared to make your next purchase, click here or contact your local REALTOR® to get started today.