Social Links Widget
Click here to edit the Social Media Links settings. This text will not be visible on the front end.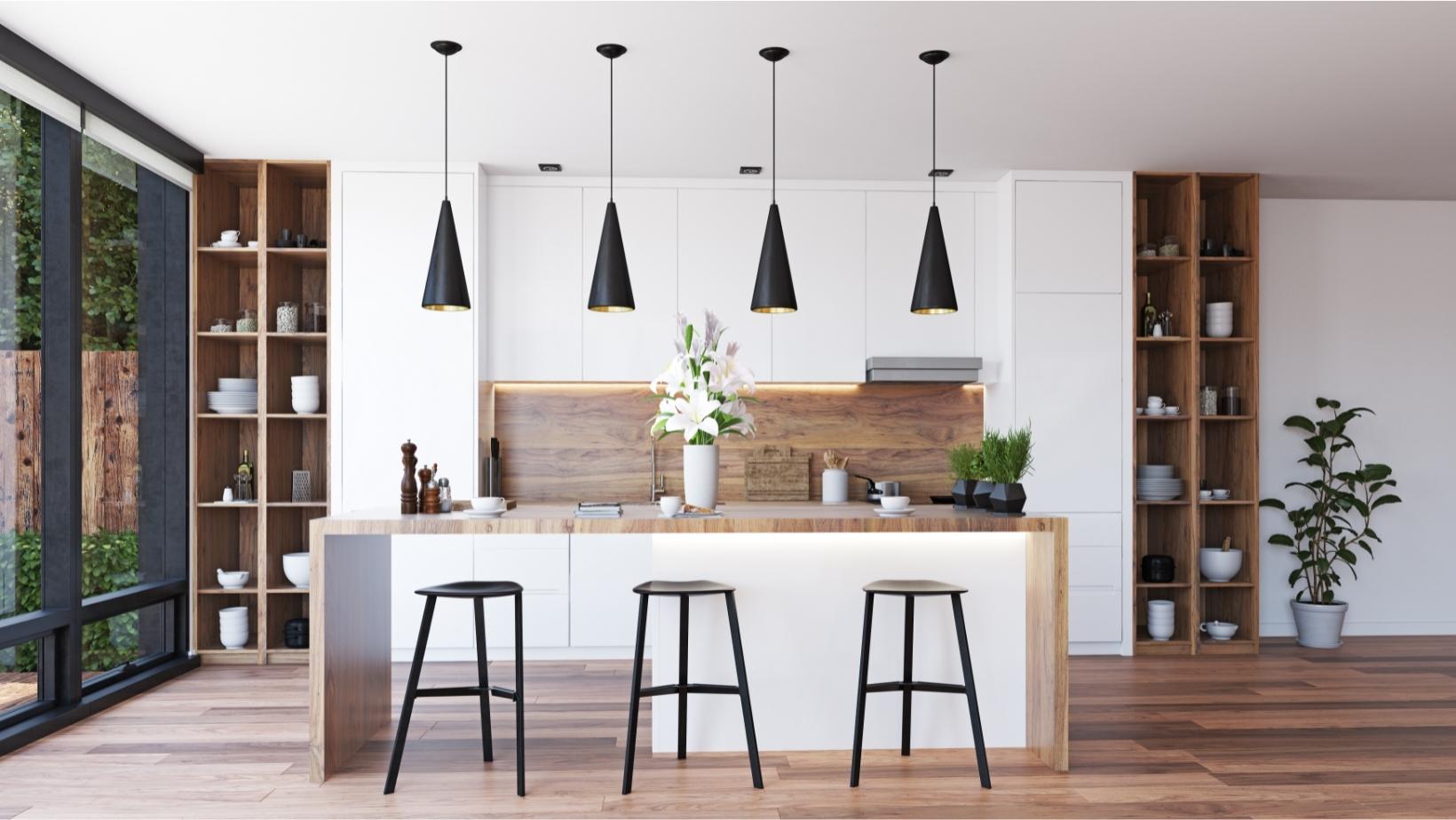 It's essential to showcase your home in the best way possible to potential home buyers. The more staging the home has, the more people will be interested in viewing the house and then buying it. Here are a few staging tips to consider before taking photos of your home and also opening your home for viewings.
Areas of Influence
Curb appeal is the first place to start when staging your home, and the first impression people have—think of a nice green lawn, flowers and trimmed trees. Inside the best areas to stage are the most high-traffic rooms, such as the kitchen, living room, main bathroom and primary bedroom. 
New Perspective
Try rearranging your furniture or removing pieces of furniture to open up the space. We see our homes the same way daily and grow accustomed to the layouts. But what will potential buyers see? Move furniture around to create a nice flow through the house so that viewers can see the space's potential. If you are unsure how to accomplish this, call in the professionals.
Keep it Simple
Staging doesn't have to be expensive. One affordable staging option is to remove personal items and clutter. Simplifying the objects in your house and decorating them with key pieces will appeal to more buyers.
Curb Appeal
A buyer first sees the front yard and entrance to your home. Ensure your lawn is mowed, trees are trimmed, and walks are swept. No need to re-landscape your whole yard, but having a tidy yard will pay off in dividends. Some other great suggestions include power washing all the siding, eaves, decks and driveways. Paint the front door a bright colour that compliments your home. Replace or paint any diminishing features of the house, and spread out an inviting welcome mat while you're at it!
Kitchens
Kitchens are the feature that attracts most home buyers. Create an inviting space by deep cleaning your kitchen, including inside cabinets and behind appliances. Make the handles and appliances sparkle. Remove countertop appliances that aren't used or kitchen clutter, like paper towel dispensers, to show off the counter space. Stage the kitchen with vibrant fruit bowls or well-appointed objects. Organize and destash your cupboards, so everything looks in order and has the appearance of lots of space. 
Furniture Placement
Furniture placement can make or break your buyer's experience. Your space will look cluttered and small if there is too much furniture. Create a mood in each room with the furniture, typical furniture along the walls is dull, adding a bit of life to the house by changing the placement. Clean furniture and crisp bed coverings are a great way to make a home feel inviting. Show off the best features of your house by strategically placing furniture around fireplaces or great architectural details. Lines of sight to the windows will make all the rooms feel bright and more open.
Bedroom Makeovers
A tremendous primary bedroom adds a lot of value to a home and will bring a sense of comfort to potential buyers. Everyone wants to sleep in an oasis, and it can be effortless to transform your bedroom into one. The bed is the main focal point of any bedroom, so make sure the bedding is tucked in and clean—make it feel like a hotel room. Another nice add-on would be creating symmetry with matching nightstands and lamps.
Set the Mood with Light
Lighting is so important when selling a home. Before showing the home ensure all the curtains are open to flood the space with light and warmth. Replace all light fixture bulbs with warm ones, so every room has consistent lighting. If possible, have a few types of lighting, ranging from ambient, task and accent lights—having a variety of lights set the perfect mood for night or day showings.
Keep Things Fresh
You may want to add some greenery to your home to add a bit of coziness and life, however, steer away from plastic plants and flowers. Opting for natural plants and flowers is great for staging and creating life in your home.
Finishing Touches
The finishing touch on staging your home is removing all your personalized items so that homebuyers can have a blank slate to envision their stuff in it. Replace family photos with generic artwork. If you have decluttered everything, try adding back in some texture pillows and throws. Simple objects staged together in groups of three can showcase features of your home, like the fireplace mantle or built-in bookshelves. Play with scale, colours, shapes and textures of items to engage people's interest.
Taking the time and effort to stage your home will be worth it when you sell it quickly. Following these staging tips will help you show off your home's best features, and with any luck, you will be able to sell your home for top dollar. The more presentable your home is, the more it will stand out from the competition and elevate the perception of its value.
If you are interested in buying or selling your home, contact your local REALTOR® today!