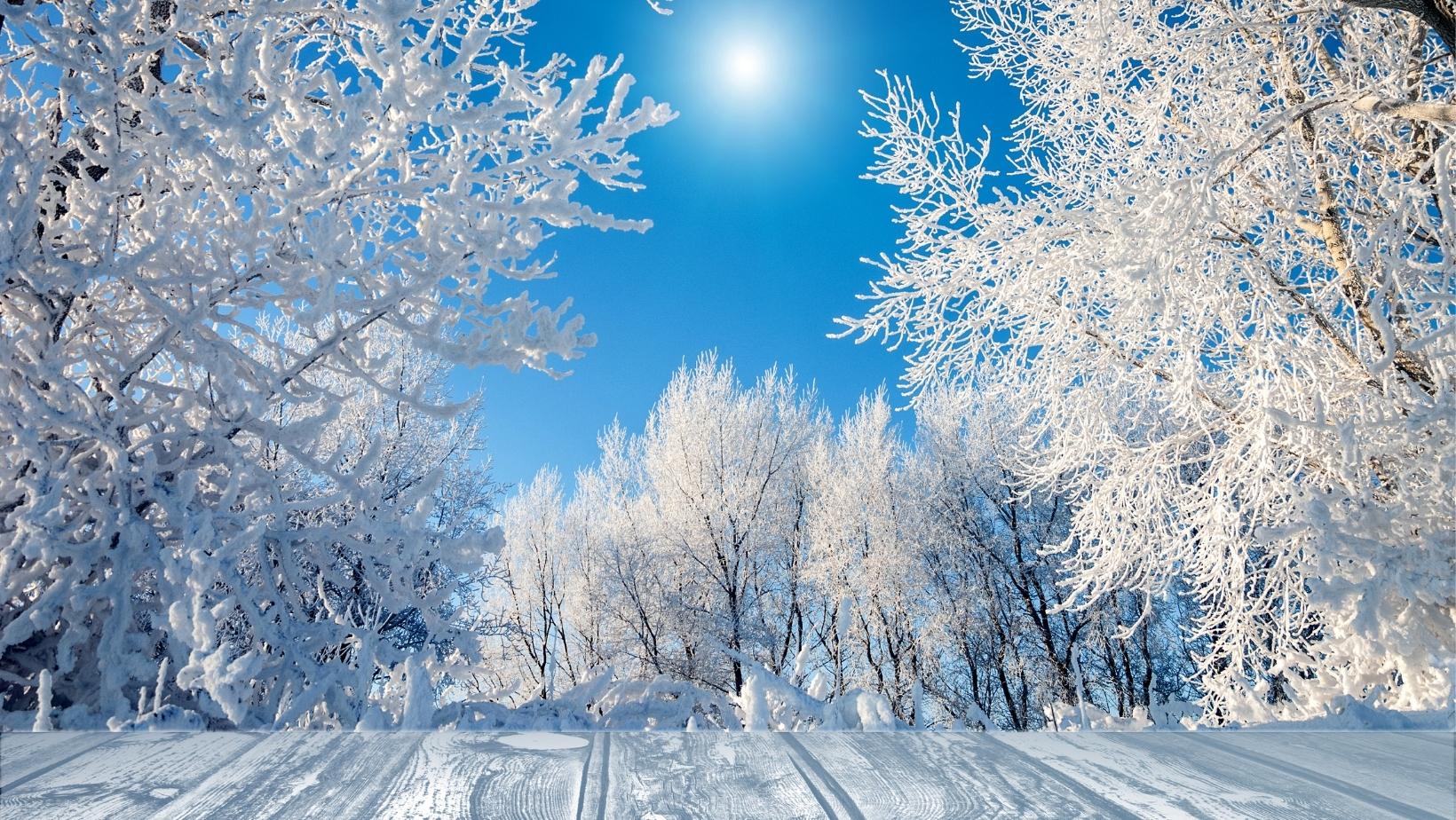 Here in Saskatchewan, winter is a drag, the snow, the ice, and the overall coldness. It is hard to leave your house, and being cozy is the ultimate goal. However, here is a helpful list of fighting off winter blues that can boost your mood and improve your mental health.
What is Seasonal Affective Disorder?
Often referred to as seasonal depression, it's a type of depression related to the change of seasons—mainly in the colder, darker months, like winter. Some symptoms include:
Depression

Low Energy Levels

Mood Changes and Social Problems

Changes in Sleep Patterns

Changes in Appetite or Weight
If you already experience depression year-round, these symptoms tend to worsen in winter.
What can you do?
There are a few key things you can do to help curb seasonal depression and improve your mental health during the long winter months. Even if seasonal depression doesn't affect you, the suggestions below will boost anyone's mood.
Get a Light Therapy Lamp
Light therapy, also known as phototherapy, can be a great way to stave off winter blues. If you are working at a desk or need a few minutes of stress relief, try buying a bright light lamp that imitates natural sunlight. 
There is a proper combination of light therapy based on timing, light intensity, and duration. Consult a doctor or the manufacturer's guidelines to ensure you don't hurt your eyes and have the best results. It is most effective early in the morning for at least 30 minutes—keep a light schedule to have the most impact.
Exercise
Exercise releases endorphins and is an excellent way to boost energy. Even moving your body 20-30 minutes daily can have tremendous benefits.
Taking up a winter hobby might be nice to get outdoors and get a little fresh air. This season I bought a complete winter gear kit to do winter walks and try snowboarding. If you want to try snowboarding, I recommend Optimist Hill, right in Saskatoon! Walking down the Meewasin trail amongst all the birds and trees is a surefire way to enjoy the outdoors. Having a friend to do these activities with is also a great way to get a chat in and boost your mood. 
Pick one winter activity that you love or at least can tolerate, and try to do it a few times or more this winter season! If you feel like -20C is too cold, prioritize activities on good weather days. Sometimes it can be hard to take advantage of these if you work full-time, but if they fall on a weekend, there's no better time to get outside!
Prioritize Social Activities
Staying inside all winter sounds like the best course of action but remember to prioritize socialization. The roads might be bad sometimes, but plan fun activities with friends and family when it's safe. Having a close social group and having connections with various people will enrich your life in ways you can't imagine. My favourite winter activities with friends are going to a cozy cafe, going to the art gallery, walking outside, and skating at a rink near my house.
Remember to Get Enough Vitamin D
We have already touched on the Light Therapy lamp. Still, real vitamin D is also required to regulate the amount of calcium, Magnesium and phosphate in your body, which is vital for healthy bones, teeth and muscles. The research on vitamin D and your health is limited, but it can't hurt to try to get more in regularly.
Low sunshine throughout the winter months means less vitamin D from the sun, and luckily there are supplemental vitamins. Food can also be a great source of vitamin D, such as juices, milk alternatives, oily fish, red meat and eggs.
If you can, taking a vacation to a warm climate can be a nice break from winter blues and an excellent way to gain more vitamin D!
Be sure not to let winter halt your life entirely, and try something new this year to keep yourself active and healthy. These tips will hopefully get you out of that slump and encourage you to get out there.
Contact your local REALTOR® to find a wonderful home for those shopping endorphins this winter!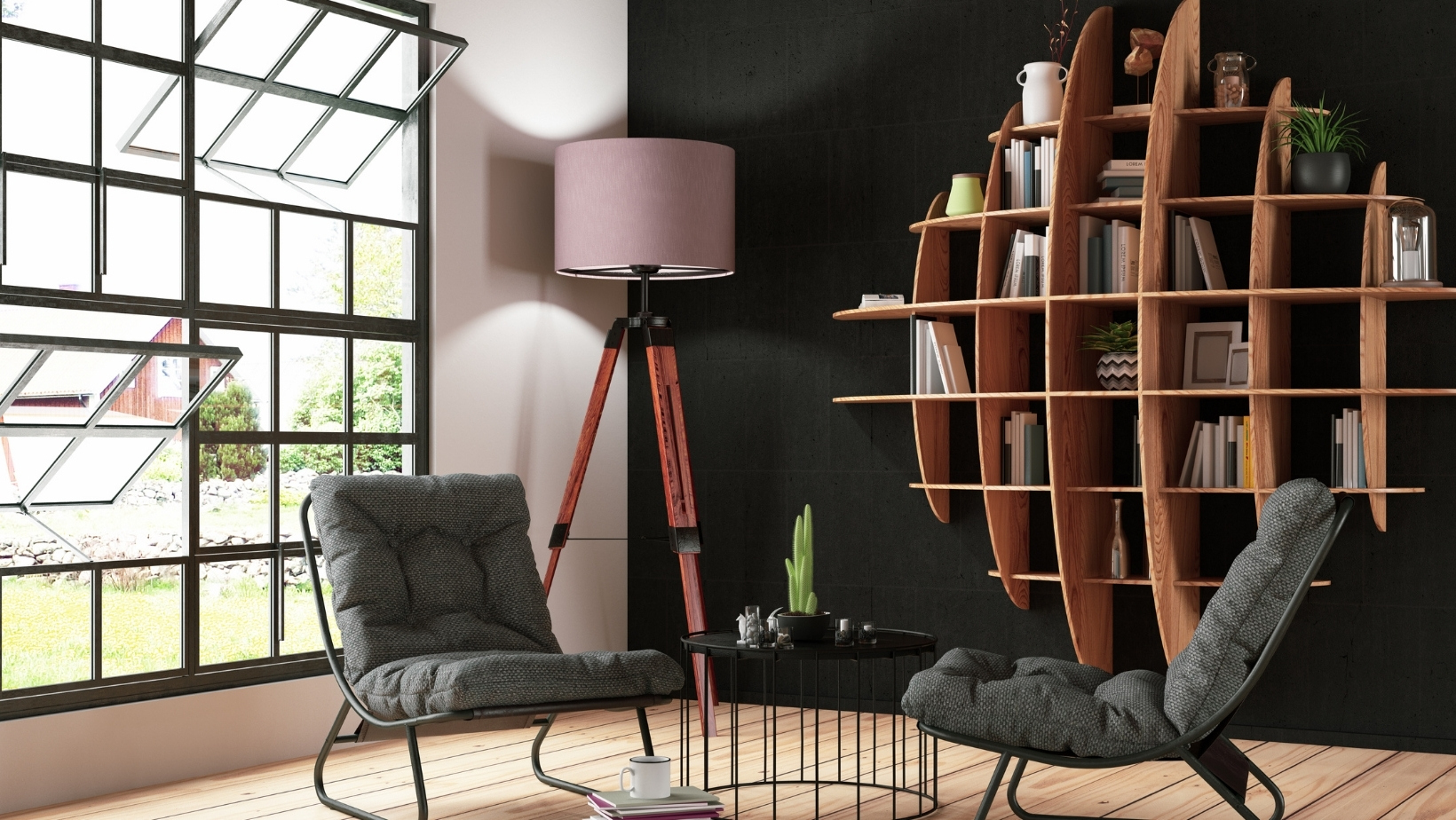 I have often thought about having wall-to-wall bookshelves and a library, but then there is the issue of trying to fill up the shelves thoughtfully. Careful curation of objects and books can add charm and personality to your space. Here are a few great ideas to mindfully decorate without cluttering up your bookshelves.
Stack Books Horizontally and Vertically
The secret to styling a bookshelf is to create areas of interest. Start by stacking your books horizontally and vertically to engage the eyes. If you plan on adding objects around the stacks of books, leave gaps. A few well-placed items or artwork give the bookshelf a flare of your personality and break up the visual cues.
Pro tip: Mix and match the colours of books in the stacks to add an eclectic flare, or if that isn't your style, format the books with like colours for an organized look.
Lean Art
Artwork is a fabulous way to style your bookshelves like a pro with added visual interest. Create a bookshelf design moment by placing framed art and ornate objects amongst your books. Place taller artwork and objects on the top shelf for added drama. Try to layer different art and frames to create a relaxed multi-layered look.
Create Vignettes on the Shelves
To prevent over cluttering your shelves or having it look like a thrift store, try to create vignettes (curated style statements) on each shelf. Focus your efforts on creating cohesive vignettes one by one to not overwhelm yourself. Start by adding books vertically and horizontally, then consider adding complementary objects and artworks—be careful not to overfill the space and keep some blank space to visually break things up.
Hot tip: Arrange your vignette books and objects in different ways, changing up the colours, style, textures, heights and shapes. A great rule of thumb is to arrange in odd numbers.
Add Greenery
Plants bring a lot of beauty, life and freshness into a home. When paired with a matching decor pot, they add vibrancy and colour to your shelves with little effort. Plants are ideal for creating height or adding a stunning trailing plant to cascade over a ledge. Check out fake plants or statement vases with twigs/dried grasses if you are worried about keeping live plants.
Use Bookends
Bookends are not only art pieces but also functional to showcase books in various ways. Unique bookends can add a lot of style and texture to your vignettes. If you aren't keen on bookends, using heavy potted plants to prop up books is a great alternative. 
I hope these tips have given you an idea or two on how to style your bookshelves with purpose. If you feel overwhelmed, take a step back and carefully select your best pieces and books to display. My all-time favourite shelving units are from String Furniture.
Contact your local REALTOR® to find a great house to create your little library!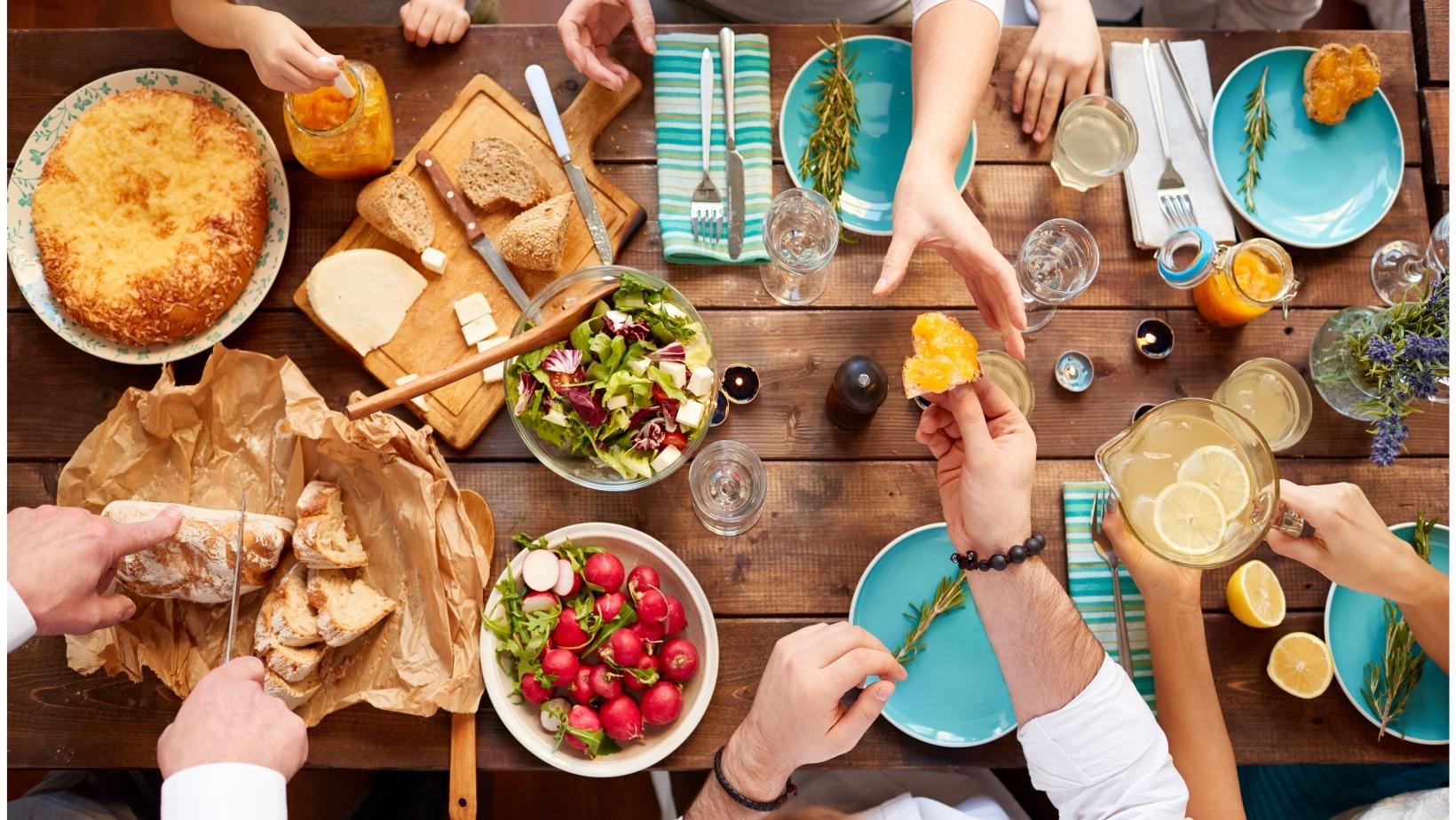 Are you planning to host a group of people, and you feel the anxiety building up?
These helpful tips will guide you through everything you need to know about becoming the ultimate host.
Don't Sweat the Small Stuff
Whether you are hosting a quaint get-together or an elaborate party, it is essential to remember that no one will notice minor mishaps along the way.
The trick to being a great host is having good energy and encouraging everyone to enjoy themselves. At the end of the day, people are there to have a good time, see you and eat some delicious food.
Simplify your Menu
You don't need to cook a five-course meal to throw a great party. If you feel overwhelmed, try minimizing your menu to fewer and less complex items. Prepare a recipe that you have made a hundred times that always turns out fabulous; this will relieve the stresses of it turning out. 
If you are pressed for time, make the gathering a potluck and have everyone bring their favourite dish, or better yet, grab something from a local restaurant or catering company.
Ask for Help
Planning and prepping a large meal is no easy task. It is always better with friends and family to help make the meal. Whether in the form of a potluck or helping with simple tasks, like setting the table, lighting candles or tossing a salad, don't be afraid to turn down help. Encourage your company to get involved and have fun while you're at it.
Don't Procrastinate
If you are a lot like me, you excel at procrastination. Stress makes everything come together within minutes—but I don't recommend this.
Avoid leaving tasks and planning to the last minute. Try not to feel stressed when you are shopping for groceries. Go a few days before the big day and prep what you can ahead of time—frozen, ready-to-bake lasagna, anyone? Ensure you clean your home and clear out guests' closets days before, so you aren't scrambling to do it the same day. 
Set up DIY Drink Stations
Everyone has different tastes in food, and the same goes for drinks. A fun way to let your guests mingle is to set out a DIY drink station. Set out a variety of cut fruits, herbs and garnishes for mixing and matching. This will allow you to set out things ahead and save time once guests arrive. You can go all out with a full bar, drink dispensers, and even set out a drink mixing recipe book for those looking to get creative. Of course, set out a variety of tonic waters and non-alcoholic beverages as well!
Give Away Leftovers
Leftovers are bound to happen after a big meal, and the last thing you need in your fridge is half a cheesecake. Divide up the leftovers between guests to set them up for a nice lunch or supper the next day—keep some inexpensive plastic containers or takeaway boxes handy for these occasions. Not only is this a great way to free up your fridge space, but also to be generous.
Hopefully, with these helpful tips, you are ready to plan that next party with friends or a large family supper with ease. Remember to have confidence in yourself and project positive energy; everyone will feel at ease and enjoy themselves.
Contact your local REALTOR® to help you find a great home if you require a great entertainment space.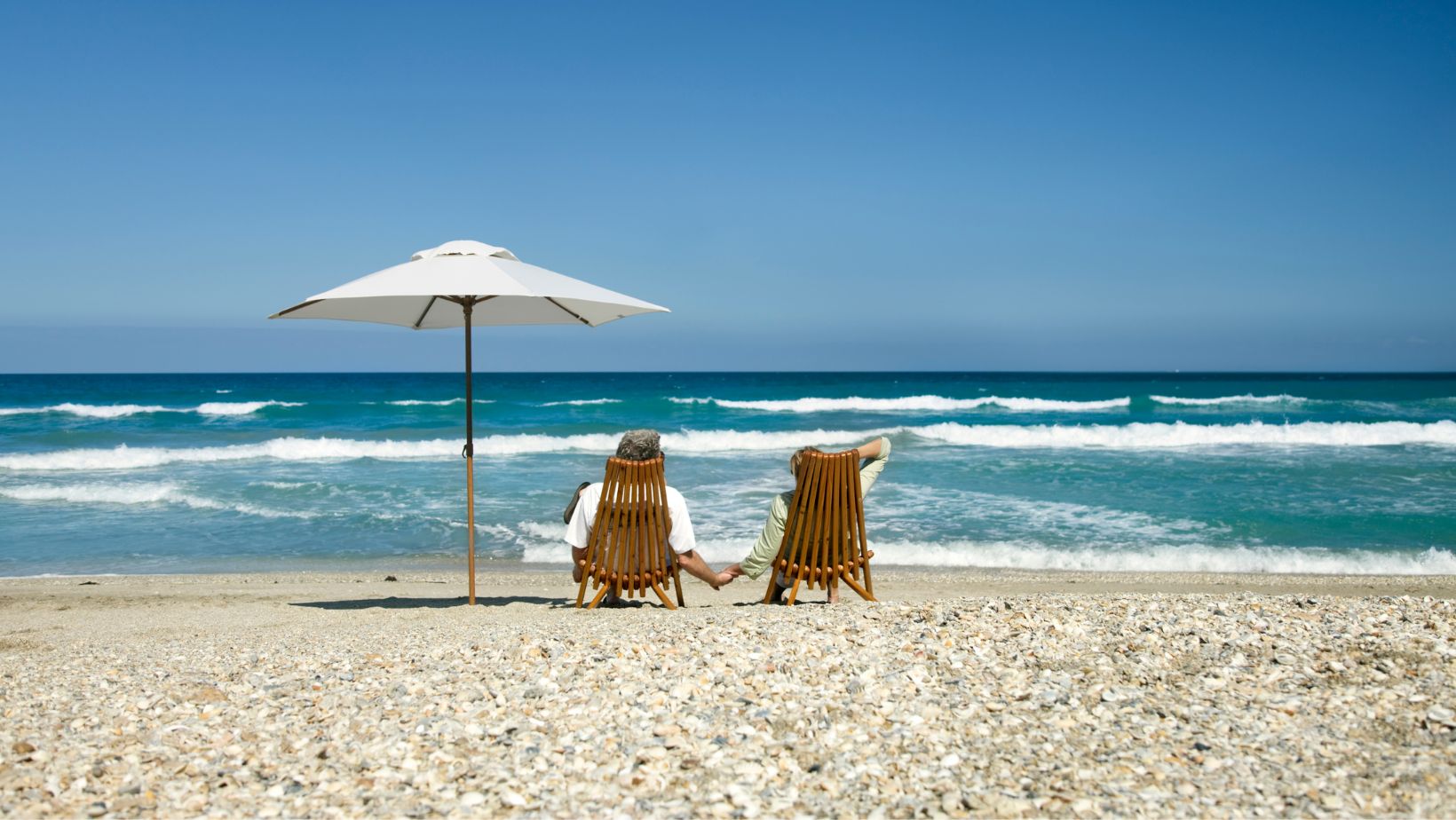 It's an exciting time in your life! You have finished your career, and you are ready to retire. And as a result, you might be considering moving or downsizing to help meet your new needs. Here are some things you may want to consider while looking for a new home as a retiree. 
Budget
The number one thing to think about when looking for a new home as a retiree is how much you want to spend and how much you can afford in the future. These are some factors that may influence your budget:
What is your future income stream, and how much do you want to spend on a mortgage? 
How much do you have in savings, and what amount do you want to spend on a new home?
If you sell the home you're in now, what price would you want, and how would that inform what you can afford to buy?
Commitment Level
What are your home needs now, and what do you expect them to be in the next ten years? Try to be realistic about what you want and need in your home. 
Taking care of a yard is a huge commitment. While it may be something that you can handle now, moving is a great chance to decide if this is something you want to continue to upkeep in the future. And by joining a community garden, you can still enjoy being outdoors with less commitment. 
Physical structures like stairs may become a hindrance in the future. It may be a good idea to look for somewhere that is accessible to accommodate you as your needs change.
As you look for a new place, consider what transportation options are available. Are there accessible parking spots? What about nearby public transit options? It's good to have various options as you look for somewhere new. 
How much time do you plan to spend at home in retirement? Some want a "home base" but will travel for up to 6 months of the year. If you will be travelling extensively, that should factor into how much you want to spend on your new home. 
Location
Perhaps this new move is a chance to explore your location options. After all, retirement is an excellent time to try something new. 
Do you want to live in the hustle of the city or spend your time in the peace of a lakeside village? Knowing what social environment is essential to deciding where to live.
A smaller, single-family home can still be a good option depending on your family's needs. However, some people prefer to live in a condo or a shared living community for the social aspect.
Choosing a neighbourhood that has the amenities you need is critical. Whether that includes parks, gyms, or shopping districts is up to you and your preferred lifestyle!
Amenities
Speaking of amenities, it is essential that you know what kind of amenities you want in your new home. If you are looking at shared living space, what options are available in the building could be a huge selling feature. Single-family homes also will offer different possible amenities or spaces for you. Knowing what you need and want will help you narrow down your list of potential homes. 
Retirement means you will have ample new free time for your hobbies! Having a workshop, sewing room, fully stocked kitchen, or other rooms dedicated to your hobbies may be great in your new retirement home. 
Whether that means friends nearby or space in your home for friends to visit, deciding what you want in a social space is very important.
We touched on this before, but having an outdoor space can be different from having a yard. Some shared living buildings have outdoor green spaces for their residents. Other times that can mean having a nearby park or public green space. However, you should decide how important it is to have outdoor space in your home. 
Retirement can be very exciting, but it can also be stressful trying to navigate your new needs now and in the future. Having a real estate professional to work with can help you decide what is most important and reduce the stress of moving. Feel free to contact me if you have any questions or need any assistance!